Rome Image Gallery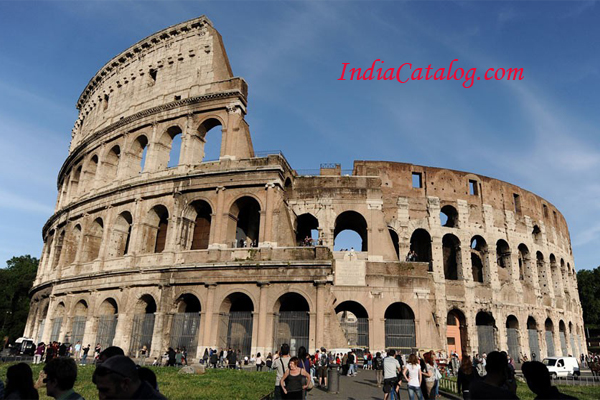 The Colosseum or Coliseum, also known as the Flavian Amphitheatre is an elliptical amphitheatre in the centre of the city of Rome, Italy.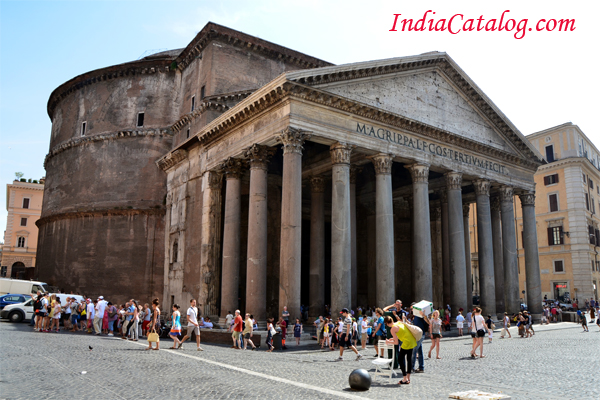 The Pantheon is a building in Rome, Italy, commissioned by Marcus Agrippa during the reign of Augustus and rebuilt by the emperor Hadrian about 126 AD. The building is circular with a portico of large granite Corinthian columns under a pediment.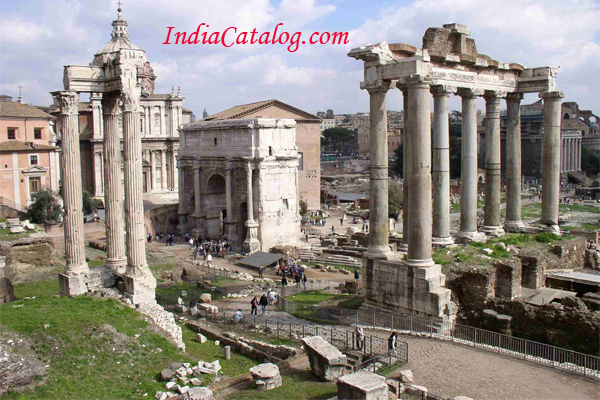 The Roman Forum is a rectangular forum surrounded by the ruins of several important ancient government buildings at the center of the city of Rome.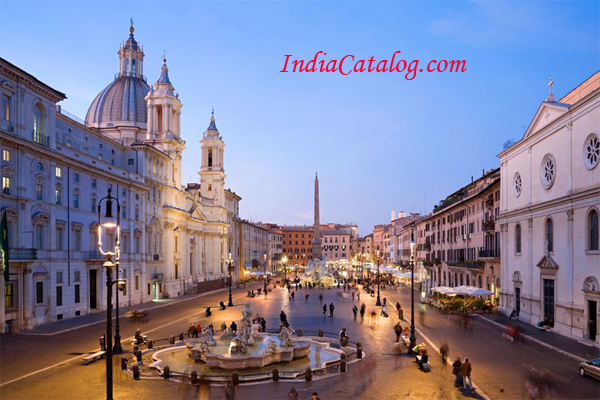 Piazza Navona is a city square in Rome, Italy. It is built on the site of the Stadium of Domitian, built in 1st century AD, and follows the form of the open space of the stadium.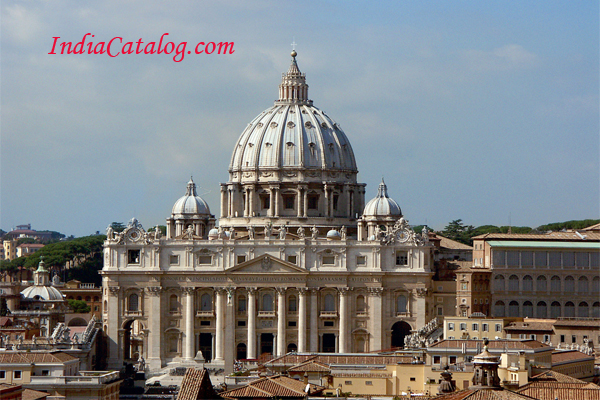 The Papal Basilica of St. Peter in the Vatican, or simply St. Peter's Basilica, is a Late Renaissance church located within Vatican City.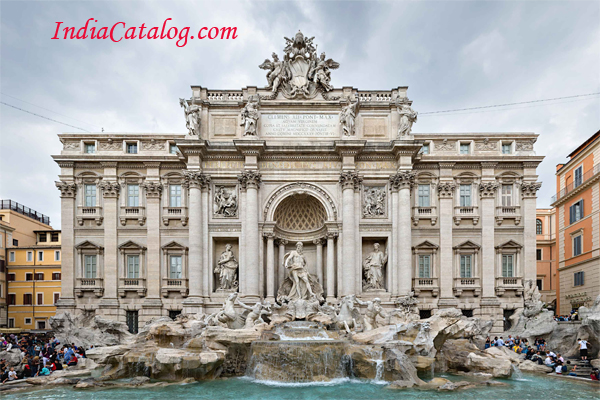 The Trevi Fountain is a fountain in the Trevi district in Rome, Italy, designed by Italian architect Nicola Salvi and completed by Pietro Bracci.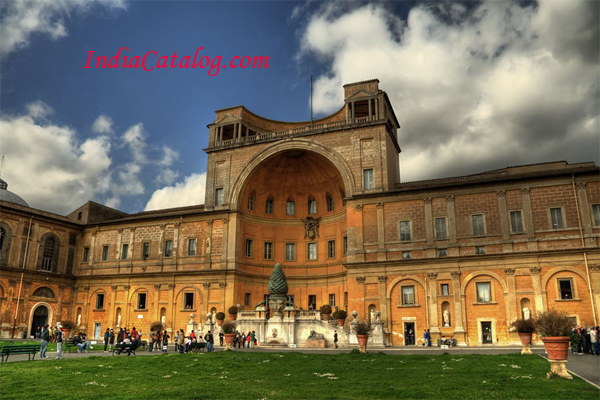 The Vatican Museums are the museums of the Vatican City and are located within the city's boundaries.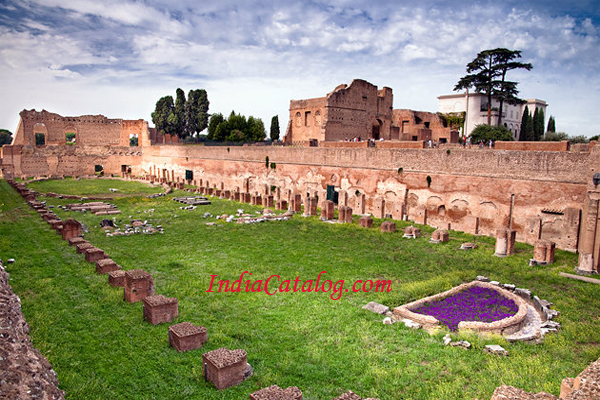 The Palatine Hill is the centermost of the Seven Hills of Rome and is one of the most ancient parts of the city. It stands 40 metres above the Forum Romanum, looking down upon it on one side, and upon the Circus Maximus on the other.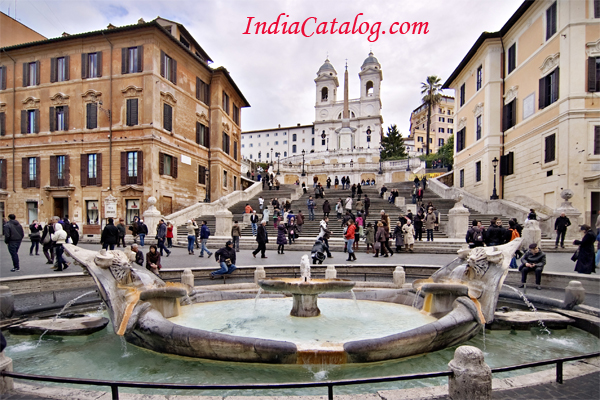 The Spanish Steps are a set of steps in Rome, Italy, climbing a steep slope between the Piazza di Spagna at the base and Piazza Trinità dei Monti, dominated by the Trinità dei Monti church at the top.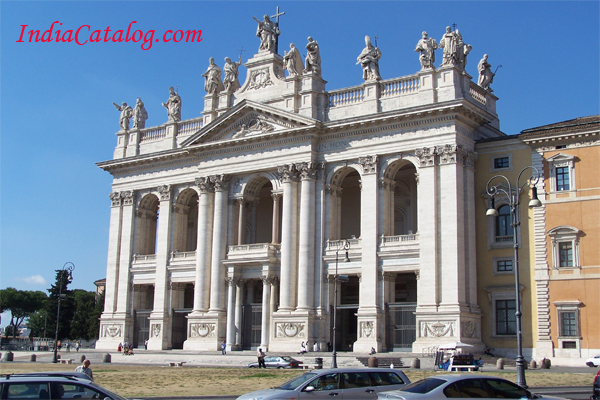 The Papal Archbasilica of St. John in the Lateran, commonly known as St. John Lateran's Archbasilica, St. John Lateran's Basilica, St. John Lateran, or just The Lateran Basilica, is the cathedral church.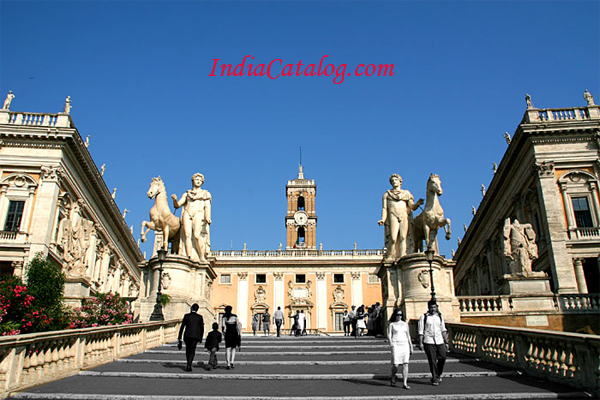 The Capitoline Hill, between the Forum and the Campus Martius, is one of the seven hills of Rome. It was the citadel of the earliest Romans.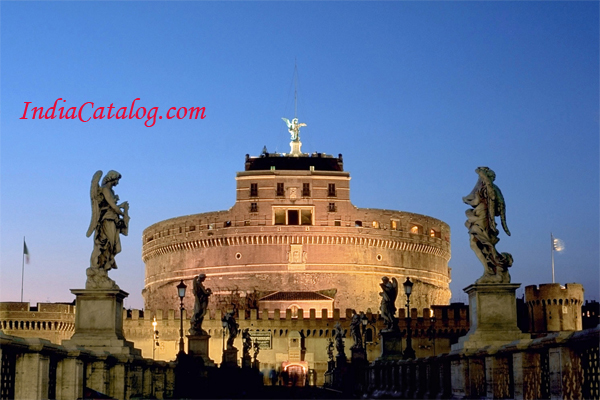 The Mausoleum of Hadrian, usually known as Castel Sant'Angelo, is a towering cylindrical building in Parco Adriano, Rome, Italy. It was initially commissioned by the Roman Emperor Hadrian as a mausoleum for himself and his family
Previous
Next