NHAI to popularise FASTags: Soon you may buy them at a petrol pump near you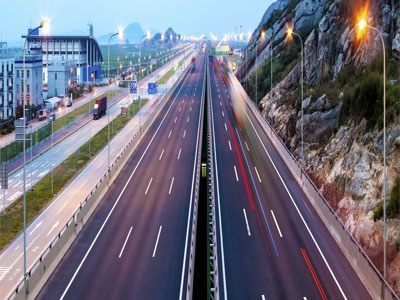 Betting big on technology for a seamless highway ride, the National Highways Authority of India (NHAI) will soon tie up with oil marketing companies for selling FASTags, as the authority is of the view that easy availability of these tags would lead to greater usage and less congestion on roads.
The authority has also received an in-principle approval from Indian Oil Corporation for selling RFID (Radio Frequency identification technology) tags at its petrol pumps. NHAI believes easy availability of these tags would drive the number of FASTag users, currently between 15 per cent and 25 per cent across 462 toll plazas in the country.
FASTag is a reloadable tag which enables automatic deduction of toll charges and lets a vehicle pass through the toll plaza without stopping for the cash transaction. It is linked to a prepaid account from which the applicable toll amount is deducted.
"We hope to gradually encourage people to shift to RFID tags and increase the penetration to at least 50% to begin with. IOC has agreed to sell FASTags at their petrol stations," an NHAI official said.
Currently, only NHAI empanelled banks including SBI, ICICI, Axis, Federal and Syndicate sell these RFID-enabled tags. If the move delivers favourable results the authority would explore another channel to increase FASTag penetration but the challenge with the NHAI is to delink the existing banks from its software that would enable other avenues to sell these tags.
"We have to upgrade our backhand software system to allow multiple channels of distribution for FASTags and make their sale bank neutral," the official said.
The tag employs RFID technology and is affixed on the vehicle's windscreen after the tag account is active.
FASTag saves both fuel and time as it is read by the tag reader at the plaza and the toll amount is deducted automatically, when the vehicle approaches the toll plaza. The vehicle with FASTag doesn't need to stop at the toll plaza for the cash transaction.
In September 2017, NHAI started online sale of FASTags and offline sale through Common Services Centre (CSC) near toll plazas.
In pursuance of PM Modi's drive for a cashless economy, NHAI has been working on installation and efficient execution of ETC (electronic toll collection) infrastructure at all the toll plazas under its jurisdiction, an official statement said.
Reduction in cash transaction at toll plazas would lead to reduce congestion and save fuel and time, the official said.