Procter & Gamble upbeat about Indian market as biz grows in double-digits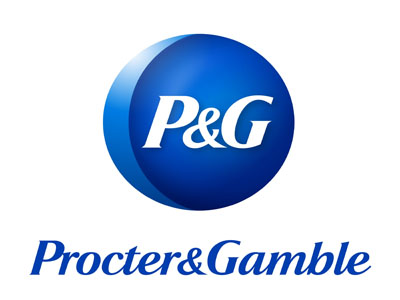 After struggling for a few years in India, the world's largest consumer goods company Procter & Gamble (P&G) appears to be getting its mojo back in a market it considers key. On Wednesday, P&G's Global Chief Executive Officer David Taylor said India was among two markets, the other being Turkey, that grew in double-digits for the year ended June 30. P&G follows a July-June accounting year.
Speaking to investors during a concall, Taylor said all categories in India were growing sales and that he had a positive outlook for the domestic market. "Twelve of our top 15 countries held or grew organic sales in 2018 fiscal year, with six of those growing mid-single digits or faster. Turkey and India each delivered strong double-digit growth," Taylor said, adding that the firm had more work to do in a dynamic environment. "Changing government policies include tax, trade and privacy," Taylor said.
"There is retail transformation, disruption of the media ecosystem, rising input and transportation costs, foreign exchange headwinds, and highly capable multinational and local competitors determined to win. We are accelerating changes to meet these challenges and further improve results. We are building an organisation that owns outcomes in each market, so that we can accelerate our pace of growth," Taylor said.
In India, P&G operates through two listed and one unlisted company, which together delivered a top line of Rs 90 billion for the financial year 2016-17. Numbers for 2017-18 financial years are yet to be declared. Some of its key categories of operation in India include detergents, shampoos, feminine and baby care, male grooming, over-the-counter products, and oral care. In April, Madhusudan Gopalan took over as the India managing director-cum-chief executive officer from Al Rajwani with a clear mandate of pushing up sales growth. April also saw P&G announcing that it was taking over Merck Limited, the listed Indian arm of the German drugmaker in a $4.2 billion (or Rs 273 billion) global acquisition of its consumer health business. The transaction saw the maker of Vicks, Oral-B, Whisper, and Pampers getting access to brands such as Seven Seas, Neurobion, and Nasivion from the Merck portfolio enhancing its consumer health play in India.
On Wednesday, Taylor said India baby care sales grew 34 per cent in 2018 fiscal year, coming at a time when it faced stiff challenges in the segment in markets such as the US. Pampers, the baby care brand of P&G, is the leader in the Rs 52.14-billion domestic diaper market, with a share of 50 per cent. Its closest competitor is Mamy Poko from Japanese major Unicharm, which has a share of 36 per cent, followed by Kimberly Clarke (brand is Huggies), which has an 8 per cent share.
Globally, P&G has also faced challenges in its male grooming portfolio, led by brands such as Gillette, which is seeing competition coming from online-only male grooming brands in markets such as the US and Europe.