NTPC puts off plan to sell Kayamkulam unit to Kerala government
Posted on 12th July 2018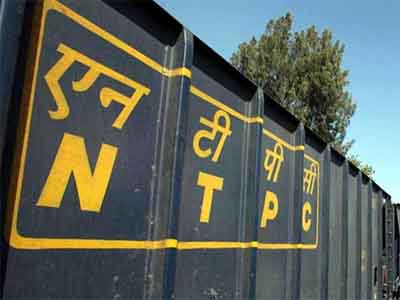 NTPC, currently high on solar energy plans, has shelved the plan to sell its Kayamkulam facility (Rajiv Gandhi Combined Cycle Power Station – RGCCPS) to the Kerala government. It was the Union power ministry that had first mooted sale of RGCCPS-Kayamkulam to the Kerala government. In fact, Union power minister Piyush Goyal and Kerala power minister MM Mani had even arrived at an in-principle understanding on the sale before price became a contentious issue. The plant faced poor demand arising out of high cost of production. Rise in prices of naphtha, the fuel used in the plant, has been the main reason behind unprofitable operations.

Interestingly, NTPC, which is reluctant to sell RGCCPS to the Kerala State Electricity Board (KSEB), is counting on selling solar energy (proposed to be generated in RGCCPS) to the KSEB. In March this year, NTPC installed a 100 kwp floating solar PV plant, the country's largest solar panel of its kind, at its Kayamkulam station. This floating platform was indigenously developed by the NTPC Energy Technology Research Alliance, the R&D arm of NTPC, in collaboration with the Central Institute of Plastic Engineering & Technology.

Sources in the KSEB confirmed that NTPC has declined to go ahead with further discussions over selling RGCCPS to the state government. The KSEB, meanwhile, is sceptic about the feasibility of receiving solar power from RGCCPS to the grid, as it could

cause voltage surge and other technical glitches, officials told FE.

Through RGCCPS-Kayamkulam, NTPC has offered to supply solar power to Kerala at a rate of Rs 3 per unit. On May 11, NTPC and KSEB had signed an MoU that includes an agreement to set up a 15 MW solar power unit in the Kayamkulam station.The Kerala government, which had given 1,000 acre free of cost to set up the Kayamkulam plant, wants to get back the premises with the power station at depreciated value. Meanwhile, NTPC spokesperson at Kayamkulam said talks of NTPC Kayakmulam changing hands were baseless and that the unit was busy with plans to enhance solar energy generation.
IOC signs $1.5 bn deal to buy US crude oil
Posted on 19th February 2019
In the first-ever deal by an Indian company, Indian Oil Corp (IOC) Monday said it has signed an annual deal worth USD 1.5 billion to import 3 million tonnes of crude oil in the fiscal year beginning April 1.

This is the first time any Indian refiner has signed an annual contract since the country in 2017 began importing crude oil from the US.
---
SBI waives outstanding loans for 23 CRPF martyrs
Posted on 19th February 2019
The country's largest lender State Bank of India has initiated slew of measures, including waving off outstanding loans of 23 CRPF soldiers martyred in a terrorist attack in Pulwama district of Jammu and Kashmir.

Last week, 40 CRPF personnel were killed and five injured in one of the deadliest terror strikes in J&K.
---
Sensex rebounds over 100 pts; Nifty nears 10,700
Posted on 19th February 2019
The BSE benchmark Sensex recovered over 100 points on Tuesday, led by strong buying by domestic institutional investors amid positive global cues.

The 30-share index was trading 124.21 points, or 0.35%, at 35,622.65. Similarly, the 50-share NSE Nifty rose 38.90 points, or 0.37 per cent, to 10,679.85.
---
Identity crisis! Data companies fuelling Aadhaar private debate, suspects Trai chief
Posted on 19th February 2019
Internet companies that have built their businesses using public data are likely to have created the privacy threat debate around the country's unique digital ID Aadhaar, Trai chairman RS Sharma said on Monday.

"My suspicion, I will have to prove that, but based on circumstantial evidence, we think that many of data companies are behind the issue. They want to create their own identity system," Sharma said at 'International Colloquium on Ethics and Governance of Autonomous AI Systems'.
---
ArcelorMittal offers Rs 4,800 crore for Essar's Mahan power project in MP
Posted on 19th February 2019
ArcelorMittal has offered lenders Rs 4,800 crore for Essar's 2×600 MW Mahan thermal power project in Madhya Pradesh, surpassing the Essar promoters' one-time settlement offer of Rs 3,500 crore, a senior PFC official told FE.

Rajeev Sharma, chairman and managing director of PFC, which is one of the consortium lenders to Essar Power's MP project, told FE, "We are in process of evaluating the offer.
---
Be the first person to write a business review for NTPC puts off plan to sell Kayamkulam unit to Kerala government