NTPC puts off plan to sell Kayamkulam unit to Kerala government
Posted on 12th July 2018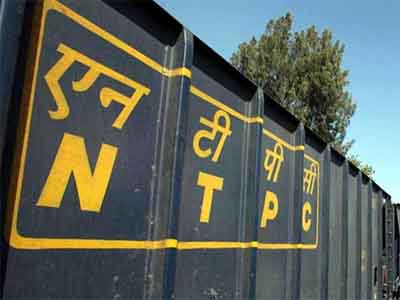 NTPC, currently high on solar energy plans, has shelved the plan to sell its Kayamkulam facility (Rajiv Gandhi Combined Cycle Power Station – RGCCPS) to the Kerala government. It was the Union power ministry that had first mooted sale of RGCCPS-Kayamkulam to the Kerala government. In fact, Union power minister Piyush Goyal and Kerala power minister MM Mani had even arrived at an in-principle understanding on the sale before price became a contentious issue. The plant faced poor demand arising out of high cost of production. Rise in prices of naphtha, the fuel used in the plant, has been the main reason behind unprofitable operations.

Interestingly, NTPC, which is reluctant to sell RGCCPS to the Kerala State Electricity Board (KSEB), is counting on selling solar energy (proposed to be generated in RGCCPS) to the KSEB. In March this year, NTPC installed a 100 kwp floating solar PV plant, the country's largest solar panel of its kind, at its Kayamkulam station. This floating platform was indigenously developed by the NTPC Energy Technology Research Alliance, the R&D arm of NTPC, in collaboration with the Central Institute of Plastic Engineering & Technology.

Sources in the KSEB confirmed that NTPC has declined to go ahead with further discussions over selling RGCCPS to the state government. The KSEB, meanwhile, is sceptic about the feasibility of receiving solar power from RGCCPS to the grid, as it could

cause voltage surge and other technical glitches, officials told FE.

Through RGCCPS-Kayamkulam, NTPC has offered to supply solar power to Kerala at a rate of Rs 3 per unit. On May 11, NTPC and KSEB had signed an MoU that includes an agreement to set up a 15 MW solar power unit in the Kayamkulam station.The Kerala government, which had given 1,000 acre free of cost to set up the Kayamkulam plant, wants to get back the premises with the power station at depreciated value. Meanwhile, NTPC spokesperson at Kayamkulam said talks of NTPC Kayakmulam changing hands were baseless and that the unit was busy with plans to enhance solar energy generation.
Sebi approves KYC norms for FPIs, new settlement mechanism
Posted on 18th September 2018
Mumbai: The Securities and Exchange Board of India (Sebi) today approved a slew of proposals, including revised framework for settlement of cases and new know-your-customer (KYC) norms for foreign portfolio investors (FPIs). The proposals were cleared by the Sebi board at its meeting in Mumbai.
---
FSSAI to review progress on de-listing of non-licensed restaurants in October
Posted on 18th September 2018
Food regulator FSSAI will review in the first week of October the progress made by the online food delivery platforms, including Zomato and Swiggy, on delisting of non-licensed restaurants and catering establishments. In July this year, FSSAI had directed the food delivery platforms to de-list non-licensed establishments after getting consumer complaints of sub-standard food being served through e-commerce platforms.
---
BHEL flags off its first 6K HP electric locomotive
Posted on 18th September 2018
Expanding its footprints in the transportation sector, state-run engineering major BHEL Monday flagged off its first 6,000HP electric locomotive from its Jhansi plant.

"As part of its diversification initiatives, Bharat Heavy Electricals Ltd (BHEL) has flagged off of its first 6,000HP electric locomotive (Type WAG-9H)," a company statement said.
---
RCom to monetise enterprise, global undersea cable businesses: Anil Ambani
Posted on 18th September 2018
NEW DELHI: Reliance Communications' (RCom) Chairman Anil Ambani said that the debt saddled operator has complete backing of its global and Indian lenders in its asset monetisation plan and will monetise its enterprise and GCX businesses.

The operator' asset monetisation deal is with Reliance Jio for fibre, spectrum, MCN, tower and some of its land parcels will go to Canadian asset management firm Brookfield for a total of about Rs 18,000 crore.
---
SBI to recover dues worth over Rs 3,900 crore by selling 8 NPAs
Posted on 18th September 2018
The country's largest lender State Bank of India will sell eight non-performing assets to recover dues worth over Rs 3,900 crore and has invited bids from asset reconstruction companies (ARCs) and financial institutions (FIs). "In terms of the bank's revised policy on sale of financial assets in line with the regulatory guidelines, we place these accounts for sale to ARCs/banks/NBFCs/FIs, on the terms and conditions indicated," the bank said in the bid document on its website.
---
Be the first person to write a business review for NTPC puts off plan to sell Kayamkulam unit to Kerala government