Axis Bank puts Jhabua Power plant on block
Posted on 17th May 2018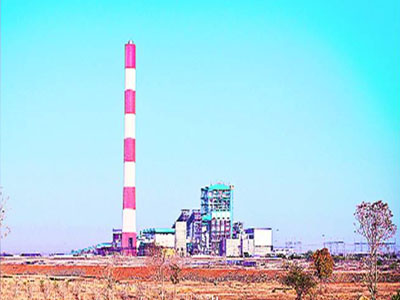 Axis Bank has put on sale a 600-megawatt (MW) thermal power plant in Madhya Pradesh set up by the Avantha Group-owned Jhabua Power, according to sources. The plant had availed loans worth Rs 3,018 crore from a consortium led by the private lender in December 2009. Axis Bank's exposure stood at Rs 325 crore. Emails sent to spokespersons at Axis Bank and the Avantha Group did not elicit responses till the time of going to press. The plant became operational on May 3, 2016.

Jhabua Power had originally envisaged the project to have a capacity of 1,260 MW, comprising phase-I, with a capacity of 600 MW and phase-II, with a capacity of 660 MW. A memorandum of understanding (MoU) to this effect was signed with the government of Madhya Pradesh, which took a share of about 35% in the capacity from the project, according to a petition filed in 2016 by Jhabua Power with the Madhya Pradesh Electricity Regulatory Commission (MPERC). According to the petition, phase-II had not received fuel linkages and financial closure could not be achieved for the second phase.

Among the other lenders to the project were Bank of India (Rs 221 crore), Corporation Bank (Rs 175 crore), Life Insurance Corporation (LIC) of India (Rs 180 crore), Punjab National Bank (Rs 175 crore), State Bank of Patiala (Rs 140 crore), UCO Bank (Rs 215 crore) and Union Bank of India (Rs 342 crore). Assets in the power sector have of late become a cause of concern for banks as a lack of power purchase agreements (PPAs) and other structural issues has led to many of them defaulting on loan repayment obligations.

On May 5, FE had reported that lenders to thermal power projects had decided to assign rating agencies to determine the "sustainable debt" levels of completed plants with existing PPAs and coal supply arrangements. Companies whose power projects would be rated by credit rating agencies include KSK Mahanadi, India Bulls, GMR, Avantha, Essar and Lanco.

Despite these measures, bad loans from the power sector may rise. Earlier this month, Union Bank told analysts that it may see slippages worth Rs 5,000-6,000 crore in the power sector in FY19.
RIP Atal Bihari Vajpayee: BJP icon passes away; PM Narendra Modi says it's personal loss
Posted on 16th August 2018
RIP Atal Bihari Vajpayee: Former Prime Minister and BJP leader Atal Bihari Vajpayee passed away on Thursday at Delhi's AIIMS. The BJP stalwart breathed his last at around 5 PM. He was on life support system since Wednesday as his condition remained critical. The 93-year-old BJP leader, a diabetic, had one functional kidney. He had suffered a stroke in 2009 that weakened his cognitive abilities. Subsequently, he developed dementia.
---
Mercedes-Benz to hike prices by up to 4% in September
Posted on 16th August 2018
German luxury carmaker Mercedes-Benz today said it will hike prices of its vehicles across models by up to 4 per cent from September to offset adverse impacts of rising input costs and upward forex movement.

The rising inflation due to geo-political dynamics, coupled with rising input costs and increasing forex rates has been exerting significant pressure on overall operations, Mercedes-Benz India said in a statement.
---
GOVT SANCTIONS 500 POSTS FOR FSSAI
Posted on 16th August 2018
With food regulator FSSAI facing manpower shortage, the government has sanctioned an additional 493 posts for the authority to discharge its responsibility effectively for ensuring safe and nutritious food to people.

The Food Safety and Standards Authority of India (FSSAI), which currently has 356 sanctioned posts, will now be able to conduct food safety inspections, besides law enforcement for central licensees directly instead of being fully dependent on the states.
---
TELECOM COMM TO DISCUSS TRAI'S PROPOSAL FOR SPECTRUM ALLOCATION
Posted on 16th August 2018
The Telecom Commission, apex decision making body at the telecom department, is likely to meet on August 31 to discuss Trai's recommendation on spectrum allocation, according to official sources.

"The next Telecom Commission meeting is proposed for August 31," an official source said without disclosing agenda of the meeting.
---
Maruti Suzuki hikes prices by up to 6,100
Posted on 16th August 2018
New Delhi: Country's largest carmaker Maruti Suzuki India (MSI) on Thursday hiked prices of its vehicles by up to 6,100 in order to partially offset increase in commodity and distribution costs and adverse foreign exchange rates.

The price change varies across models and is up to 6,100 (ex-showroom Delhi), the company said in a statement.
---
Be the first person to write a business review for Axis Bank puts Jhabua Power plant on block