Reliance Communications defaults in closely-watched India test
Posted on 14th November 2017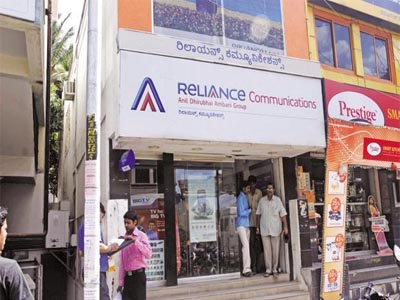 Hong Kong: The first default on US dollar bonds by an Indian company in 15 months may become a closely-watched test case for how international creditors will fare under the country's new bankruptcy laws.

Reliance Communications Ltd, the Indian mobile phone operator controlled by billionaire Anil Ambani, failed to pay a coupon on its 2020 dollar notes before the expiry of a grace period on Monday, according to a person familiar with the matter. It's India's most high-profile default on international debt since the nation's insolvency and bankruptcy code was passed in May 2016.

The new rules, part of Prime Minister Narendra Modi's push to make India more investor-friendly, are designed to speed up debt restructurings in a country whose banking system is plagued by the highest stressed-asset ratio in 17 years. An improved resolution process would not only encourage foreign money managers to increase holdings of Indian distressed debt, it could also help reduce borrowing costs for companies across the credit spectrum.

"If the restructuring is done properly and fairly, this could set a good precedent and global creditors will take comfort that debt restructuring can have a satisfactory outcome in India," said Dhiraj Bajaj, Singapore-based portfolio manager at Lombard Odier. "Historically, some debt restructurings have taken years and proved to be very costly for creditors from a time, capital and opportunity cost perspective."
Markets stay under pressure, Sensex below 35,400-mark
Posted on 22nd June 2018
NEW DELHI: The benchmark BSE Sensex got off to a lower start today, tracking a sell-off in global markets amid escalating trade war worries.

The 30-share index, which had lost 114.94 points in the previous session, was down 53 points at 35,379.65 at 10.07 am. Capital goods, realty, infrastructure, power, healthcare and metal stocks showed weakness, falling by up to 0.35 per cent.
---
COAI favours 5G auctions only around second half of 2019
Posted on 22nd June 2018
New Delhi, Jun 22 () Telecom industry body COAI has said auction of spectrum for 5G services should happen only around the second half of 2019 as it would offer telcos better visibility into market dynamics and potential revenue streams of the next-generation mobile services.
---
Vodafone-Idea merger to be approved soon
Posted on 22nd June 2018
The Department of Telecommunications (DoT) is expected to clear the merger of Vodafone India and Idea Cellular early next week. Both the companies, however, may have to pay one-time-spectrum-charges (OTSC) dues, though these are under challenge in the court. The DoT is expected to ask Vodafone for Rs 5,650 crore – or a bank guarantee – and Idea for Rs 2,113 crore for its OTSC dues.
---
Bank of Baroda puts Rs 3k-cr exposure to NCLT accounts on sale
Posted on 22nd June 2018
Over the last week, Bank of Baroda (BoB) has put on sale non-performing assets (NPAs) worth Rs 7,655 crore, including its exposures to some accounts named in the Reserve Bank of India's (RBI) two lists of bankruptcy cases, such as Essar Steel, Bhushan Power & Steel, Soma Enterprise and Visa Steel. BoB's aggregate exposure to these accounts is Rs 3,004 crore.
---
RBI sets deadline for ATM upgrade
Posted on 22nd June 2018
Irked by the slow progress made by banks in addressing security concerns around automated teller machines (ATMs), the Reserve Bank of India (RBI) on Thursday set certain compliance timelines. RBI added that any deficiency in timely and effective compliance with the instructions may invite "appropriate supervisory enforcement action".
---
Be the first person to write a business review for Reliance Communications defaults in closely-watched India test