Reliance Communications defaults in closely-watched India test
Posted on 14th November 2017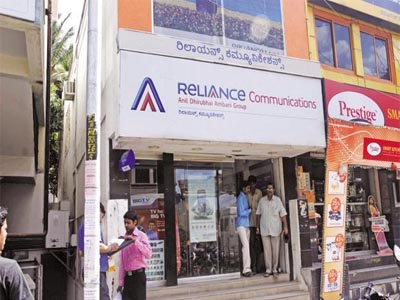 Hong Kong: The first default on US dollar bonds by an Indian company in 15 months may become a closely-watched test case for how international creditors will fare under the country's new bankruptcy laws.

Reliance Communications Ltd, the Indian mobile phone operator controlled by billionaire Anil Ambani, failed to pay a coupon on its 2020 dollar notes before the expiry of a grace period on Monday, according to a person familiar with the matter. It's India's most high-profile default on international debt since the nation's insolvency and bankruptcy code was passed in May 2016.

The new rules, part of Prime Minister Narendra Modi's push to make India more investor-friendly, are designed to speed up debt restructurings in a country whose banking system is plagued by the highest stressed-asset ratio in 17 years. An improved resolution process would not only encourage foreign money managers to increase holdings of Indian distressed debt, it could also help reduce borrowing costs for companies across the credit spectrum.

"If the restructuring is done properly and fairly, this could set a good precedent and global creditors will take comfort that debt restructuring can have a satisfactory outcome in India," said Dhiraj Bajaj, Singapore-based portfolio manager at Lombard Odier. "Historically, some debt restructurings have taken years and proved to be very costly for creditors from a time, capital and opportunity cost perspective."
Sebi approves KYC norms for FPIs, new settlement mechanism
Posted on 18th September 2018
Mumbai: The Securities and Exchange Board of India (Sebi) today approved a slew of proposals, including revised framework for settlement of cases and new know-your-customer (KYC) norms for foreign portfolio investors (FPIs). The proposals were cleared by the Sebi board at its meeting in Mumbai.
---
FSSAI to review progress on de-listing of non-licensed restaurants in October
Posted on 18th September 2018
Food regulator FSSAI will review in the first week of October the progress made by the online food delivery platforms, including Zomato and Swiggy, on delisting of non-licensed restaurants and catering establishments. In July this year, FSSAI had directed the food delivery platforms to de-list non-licensed establishments after getting consumer complaints of sub-standard food being served through e-commerce platforms.
---
BHEL flags off its first 6K HP electric locomotive
Posted on 18th September 2018
Expanding its footprints in the transportation sector, state-run engineering major BHEL Monday flagged off its first 6,000HP electric locomotive from its Jhansi plant.

"As part of its diversification initiatives, Bharat Heavy Electricals Ltd (BHEL) has flagged off of its first 6,000HP electric locomotive (Type WAG-9H)," a company statement said.
---
RCom to monetise enterprise, global undersea cable businesses: Anil Ambani
Posted on 18th September 2018
NEW DELHI: Reliance Communications' (RCom) Chairman Anil Ambani said that the debt saddled operator has complete backing of its global and Indian lenders in its asset monetisation plan and will monetise its enterprise and GCX businesses.

The operator' asset monetisation deal is with Reliance Jio for fibre, spectrum, MCN, tower and some of its land parcels will go to Canadian asset management firm Brookfield for a total of about Rs 18,000 crore.
---
SBI to recover dues worth over Rs 3,900 crore by selling 8 NPAs
Posted on 18th September 2018
The country's largest lender State Bank of India will sell eight non-performing assets to recover dues worth over Rs 3,900 crore and has invited bids from asset reconstruction companies (ARCs) and financial institutions (FIs). "In terms of the bank's revised policy on sale of financial assets in line with the regulatory guidelines, we place these accounts for sale to ARCs/banks/NBFCs/FIs, on the terms and conditions indicated," the bank said in the bid document on its website.
---
Be the first person to write a business review for Reliance Communications defaults in closely-watched India test