HDFC Bank turns India's 2nd most valuable firm, beats TCS, but only for a while
Posted on 13th September 2017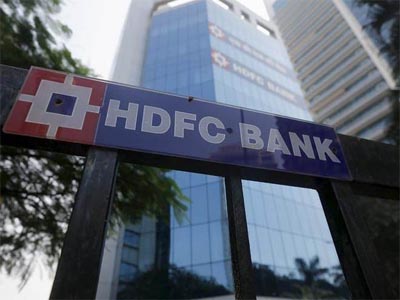 Shares of HDFC Bank hit a fresh life-time high on the Bombay Stock Exchange (BSE) on Tuesday and surpassed Tata Consultancy Services (TCS) during the day's trade to become the country's second most valued firm in terms of market capitalisation.

The market capitalisation of HDFC Bank touched a high of Rs 4.73 lakh crore. However, in the afternoon trade, shares of TCS regained the lost ground and ended the session with a market capitalisation of Rs 4.76 lakh crore, data from the stock exchange showed.

Shares of the private lender have climbed nearly 12% in the last three months adding Rs 52,450 crore to its total market cap. On the other hand, shares of TCS lost the ground by losing 8% of the value during the same period, which allowed the lender to overtake.

So far in 2017, HDFC Bank has outperformed the market by surging 52.3% as compared to 21% rise in the S&P BSE Sensex. On the other hand, the technology major TCS, underperformed with 5.3% gain. In fact the stock had lost 3.2% of its value last year as well. IT stocks have been faring badly in the recent past because of multiple headwinds such as US government's crackdown on work visas and appreciation of Rupee against the US dollar.

As of Tuesday, 86.8% of the 53 analyst that track HDFC Bank had a buy recommendation on the stock with those of JP Morgan having a one year price target of `2,100 per share as compared to Tuesday's closing price of Rs 1,834.15 observed that "The bank's high share of retail loans – high-yield non-mortgage segments will drive strong revenue income."

The brokerage which has an overweight rating on the stock also said that the strong digital platform should drive market share and cost efficiencies over the next two to three years and strong corporate underwriting should result in stable asset quality in the longer term. According to the research house, the premium valuations are supported by 20%+ EPS growth in prospects and high return ratios.

Mukesh Ambani-led Reliance Industries claimed the numero uno position with a market valuation of Rs 5.36 lakh crore.
&nbsp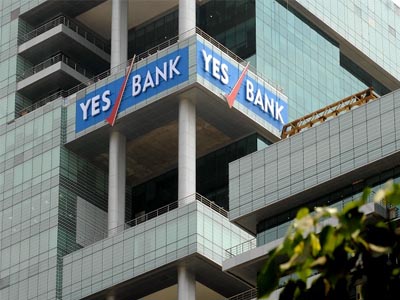 Reliance General Insurance Company Ltd on Friday said it has signed a comprehensive Bancassurance agreement with YES Bank to distribute its various products.
In a statement issued here, Reliance General - a subsidiary of Reliance Capital Ltd - said the bancassurance agreement - corporate agency agreement - has been inked to distribute insurance products to the bank's customers.
---
&nbsp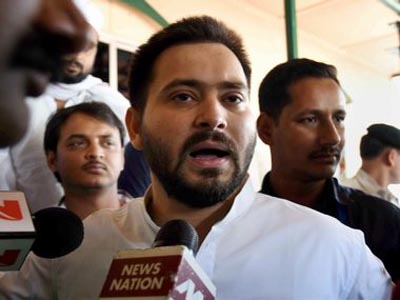 The Enforcement Directorate (ED) on Friday issued a notice to former Bihar deputy chief minister Tejashwi Yadav and former Bihar chief minister Rabri Devi, asking them to appear on November 20 and November 24 respectively, in connection with the IRCTC hotel scam.
Earlier on November 13, the ED questioned the former Bihar deputy chief minister in connection with the scam.
---
&nbsp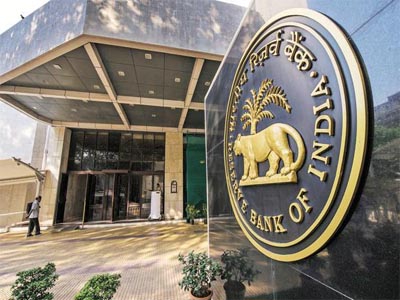 Mumbai: A working group constituted by the Reserve Bank of India (RBI) said it favours a uniform method in extending facilities to hedge commodity price risk in overseas markets that is agnostic to the place of procurement.
The group, set-up in September 2016 to review the norms for hedging of commodity price risk by residents in the overseas markets, suggested that hedging of only direct commodity price risk may be allowed for now because of the complexity in assessing indirect risks faced by the users.
---
&nbsp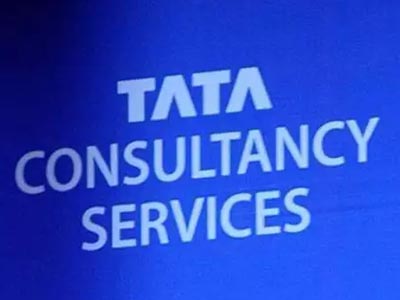 Bengaluru: Tata Consultancy Services Ltd (TCS) will build both technologies and talent rather than buy it from outside. TCS, India's largest software services firm, maintains that it is the company's DNA to build technologies and groom leaders to take up senior roles, even if implementing this strategy means the company has to sacrifice some growth in the short term.
"I don't know if insular would be the right word but definitely, we believe in building talent and technologies in house," chief executive officer Rajesh Gopinathan said in an interview on Wednesday.
---
&nbsp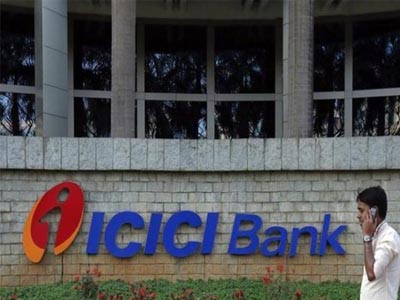 ICICI Bank on Thursday said it is tying up with Paytm to offer short-term instant digital credit on the latter's e-commerce platform. The new offering will enable customers common to the bank and Paytm to access instant credit to pay for movie tickets, bills, flight tickets and other goods. Last month, HDFC Bank had told FE that it would offer a digital credit line to users of its PayZapp wallet. ICICI Bank's product is based on a big data-based algorithm for real-time credit assessment of customers, which will use a combination of elements such as credit bureau checks, purchase patterns and frequency of purchases to ascertain the credit–worthiness of a customer.
---
Be the first person to write a business review for HDFC Bank turns India's 2nd most valuable firm, beats TCS, but only for a while