Coal India arm to mine for DVC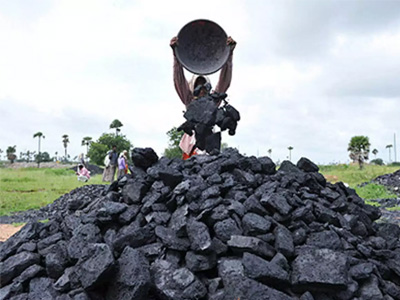 Coal India subsidiary Central Coalfields has taken charge of the Bermo mines in Jharkhand from Damodar Valley Corporation. The captive mine has remained idle for over two years on account of a lack of mining expertise, resources, and absence of clearances and other technicalities.
DVC had taken over the mine from Indian Railways in 1951 for its captive use for its Bokaro and Chandrapura units. DVC planned to ramp up production to 26 lakh tonnes from around 4 lakh tonnes per annum.
However, there were several issues including rehabilitation, renewal of expired mining lease, lack of technical expertise and financial resources that necessitated a re-look into the project.
According to CCL officials, the mine has reserves of around 124 million tonnes (mt) of washery grade coal. CCL will also acquire more than 400 acres of land with the mine. The miner has set the production target for the current fiscal year at 26 lakh tonne. With low recovery cost, resuming production will not be a key challenge according to officials.
"We are not a core mining organisation and it was not possible for us to step up production. Most of the surrounding mines are of CCL . There was also large number of CCL quarters in the leased area. Discussions were ongoing but in the last two and half years there was no production from the mine. So we had to look at ways to start production," P K Mukhopadhyay, member secretary, DVC told The Telegraph.