Coal India to hold sway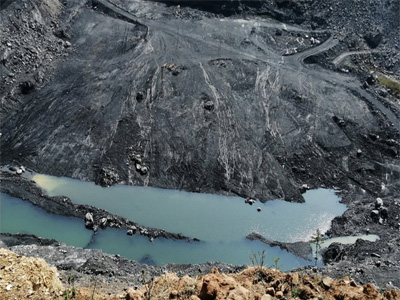 Public sector miners Coal India and Singareni Collieries will dominate domestic coal production in the next 4-5 years, with commercial players likely to hold around 5-7 per cent share.
The government last month permitted 100 per cent FDI in coal mining.
The government has earmarked nine blocks to state-owned corporations in Chhattisgarh, Jharkhand, Maharashtra and Telangana in the latest round of allotment. According to analyst estimates, only around 2-3 blocks such as Tokisud, Patratu and Sayang in Jharkhand and Chhattisgarh are amenable to commercial mining.
"Our estimate is that 9 blocks will produce around 10-12 million tonnes per annum (mtpa). Of the blocks allocated earlier, 3 given to APMDC and WBMDTCL have made progress and are expected to produce around 14mtpa. So by 2024 commercial production from blocks allocated to PSUs would be around 24-25 mtpa," said Niladri Bhattacharjee, partner KPMG, at an mjunction conference on Tuesday.
The government has also decided to auction 27 mines primarily for captive use. While there is a provision of 25 per cent commercial sale, it is likely the coal would be used for own consumption.
"After the current tranche of auctions is over, it is estimated that about 50-55 blocks will be put up predominantly for sale of coal. But, there also the upper limit is around 40 mtpa.
"If you add these and assume that all blocks come into production by 2024, we are seeing around 60-65mtpa production from commercial blocks," said Bhattacharjee.