Coal India automation drive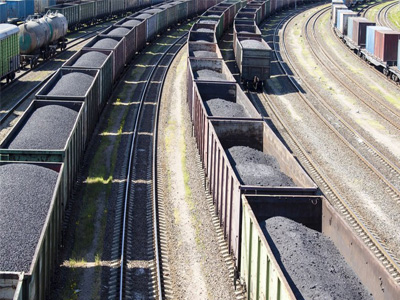 Coal India plans to bring 65 per cent of its production under mechanised transportation by 2023-24, with piped conveyor belts replacing existing road transportation at its large mines.
The move, according to the miner, will help to load coal faster, reduce air pollution and, more importantly, prevent pilferage and maintain quality.
Coal India aims to produce around 880 million tonnes (mt) by 2023-24. As of 2018-19, the public miner loaded around 151mt through mechanised rapid loading systems.
The PSU plans to load another 420mt mechanically, taking the total loading to 571mt by 2023-24, which is 65 per cent of production.
The initiative, which industry analysts estimate could involve an investment of around Rs 3,500 crore per annum, involves setting up coal handling plants with silos and rapid loading systems that have the benefit of crushing and sizing of coal along with quicker and pre-weighted quantity of loading.
The system will be implemented in 35 projects, each having production capacity of around 4mt and above.
In Eastern Coalfields, for instance, Rajmahal and Sonepur Bazari are among the major projects that have production capacity of more than 4mt.
CIL subsidiaries South Eastern Coalfields, Mahanadi Coalfields and Western Coalfields also have projects with capacity of more than 4mt.
At present, coal is transported through road by trucks from the pithed to the despatch point which tends to add to the dust and air pollution. Most of the coal loading into wagons is done through pay loaders, which is prone to overloading or under loading of wagons, besides the risk of extraneous material affecting the quality.
"The shift towards mechanised transport will be a tipping point in the transportation of coal in first-mile connectivity and result in multi-pronged advantages to all concerned. Improved loading time will bring down wagon idling, thus increasing wagon availability," a Coal India official said.
A key concern in the current coal loading system is quality maintenance and pilferage. With mechanised loading, both can be curbed, officials said.
The project costs are expected to be met through capital expenditure.