COVID-19 Pandemic Image Gallery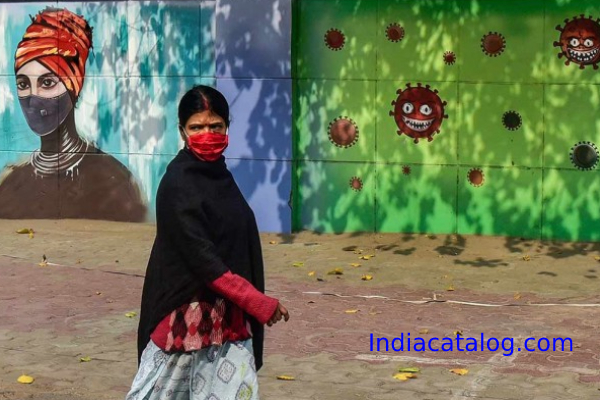 A woman wearing face mask walks past a mural on novel coronavirus and protective measures, in New Delhi.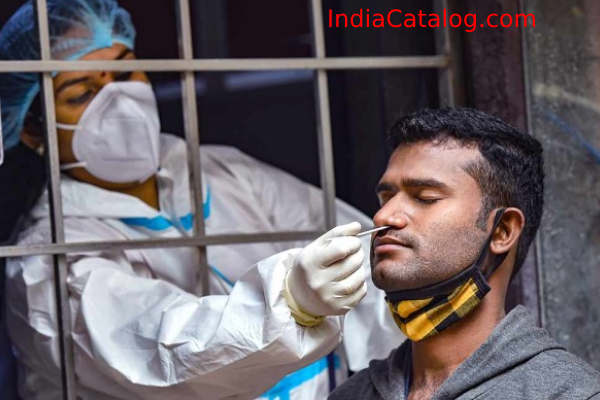 A health worker, wearing PPE kit, collects a sample for COVID-19 test, in New Delhi.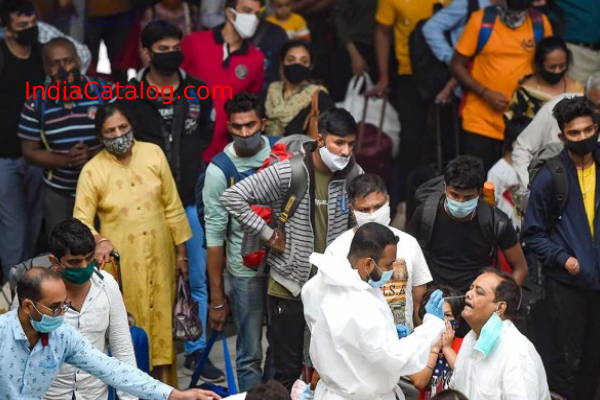 A health worker, wearing protective gear, collects swab sample of a passenger at Bandra Terminus Railway Station, in Mumbai.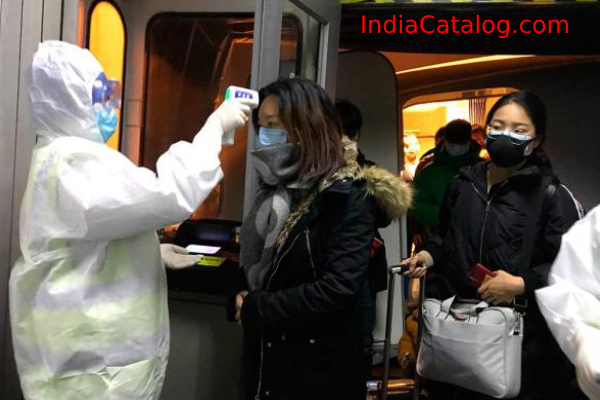 Health Officials in hazmat suits check body temperatures of passengers arriving from the city of Wuhan at the airport in Beijing, China.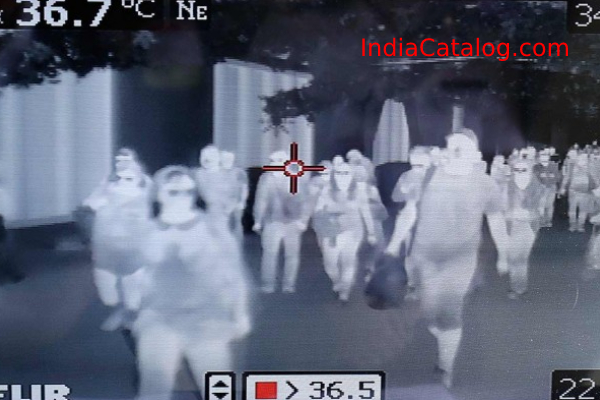 A thermal scanner checks on arriving passengers at Manila's international airport, Philippines.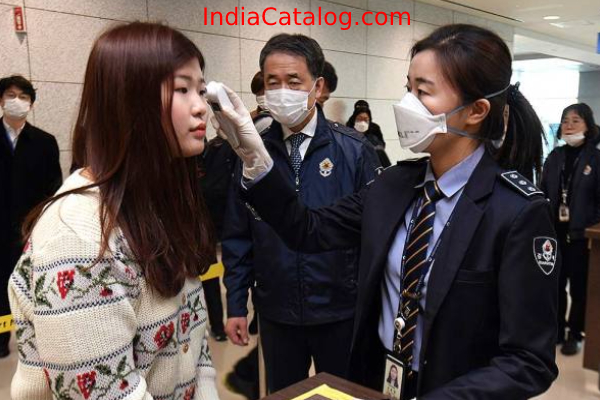 A quarantine officer, right, checks the body temperature of a passenger at the Incheon International Airport in Incheon, South Korea.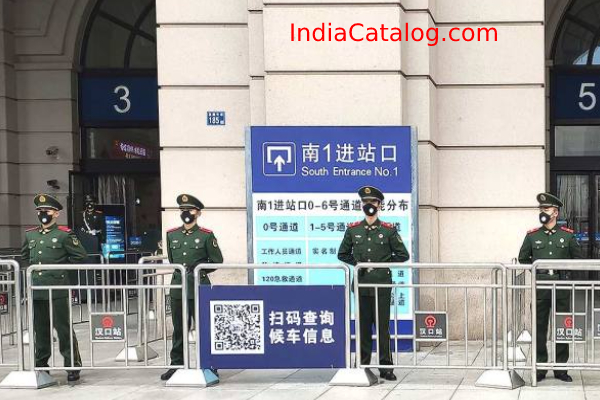 Paramilitary police stand guard at an entrance to the closed Hankou Railway Station in Wuhan in central China's Hubei Province.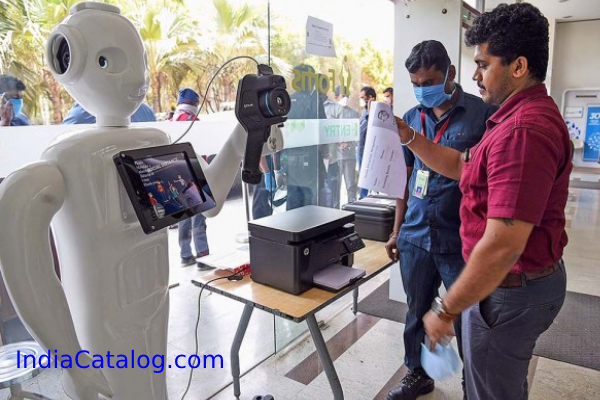 A robot placed at an entrance of a hospital checks the temperature of the visitors, during a nationwide lockdown imposed in the wake of coronavirus pandemic, in Bengaluru.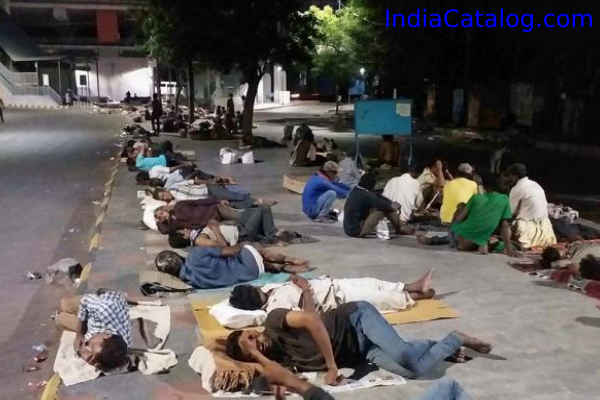 Homeless people sleep on a pavement opposite Nampally Railway Station, during the nationwide lockdown in wake of the coronavirus pandemic, in Hyderabad.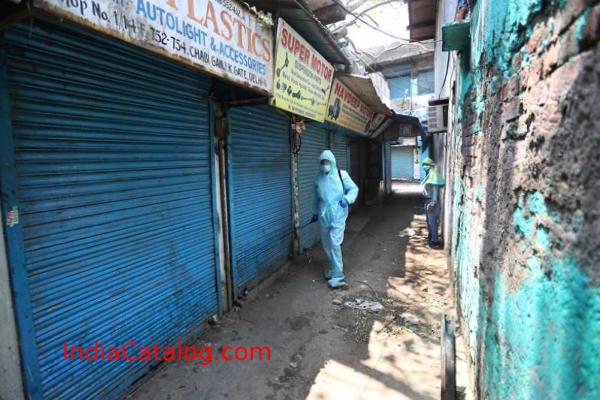 Heath workers spray disinfectants at an auto spares market a day anticipating a partial reopening during a lockdown in New Delhi.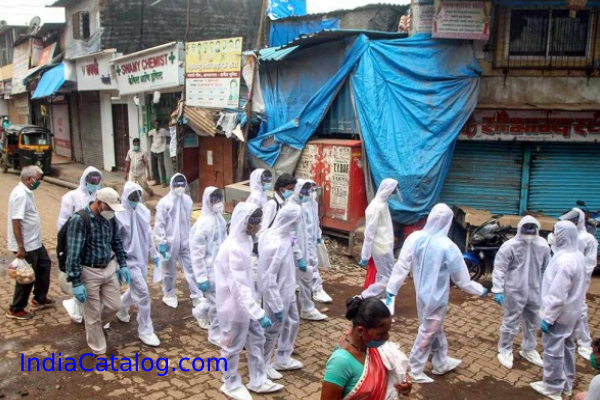 Health workers wearing protective gear arrive for a free medical check-up to analyse the spread of COVID-19, at Appa Pada slum area, in Mumbai.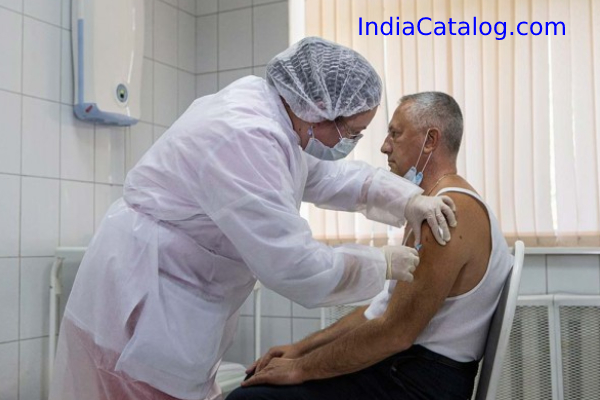 A Russian medical worker adminsters a shot of Russia's experimental Sputnik V coronavirus vaccine in Moscow, Russia.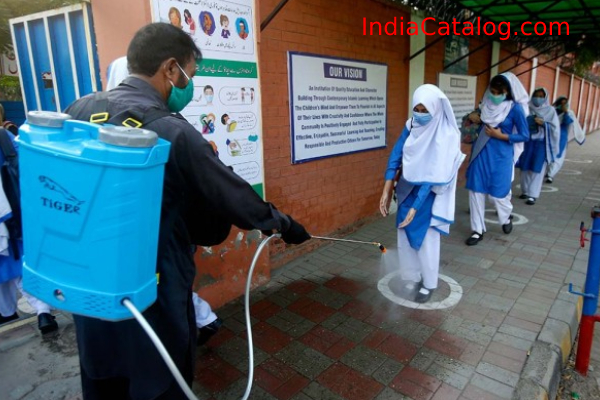 A worker disinfects shoes of a student upon her arrival at a school, in Lahore, Pakistan.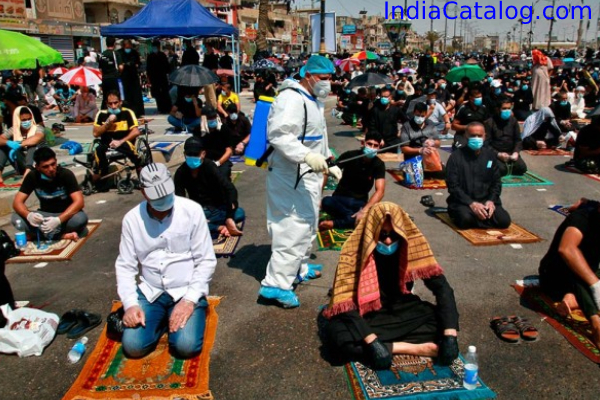 A volunteer sprays disinfectant as a precaution against the coronavirus, during the open-air Friday prayers in Sadr City, Baghdad, Iraq.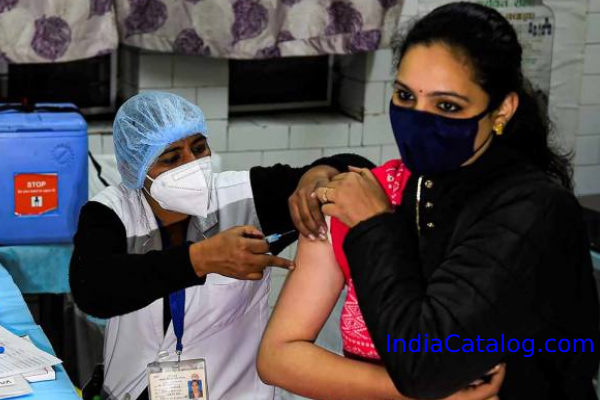 A health worker conducts the dry run of COVID-19 vaccination at a healthcare center in Daryaganj, New Delhi.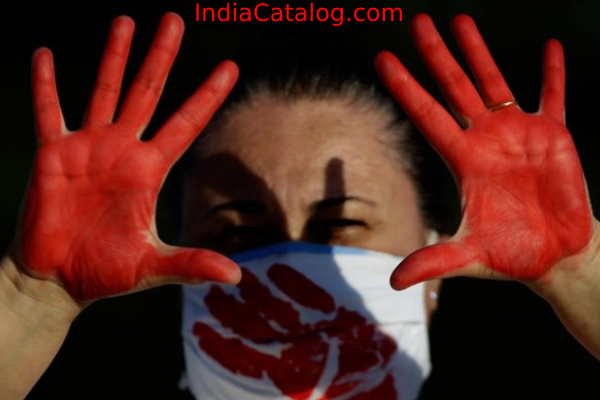 A demonstrator shows her red-painted hands representing the blood of the more than 200,000 deaths from the COVID-19 pandemic in Brazil.
Previous
Next