Delhi Image Gallery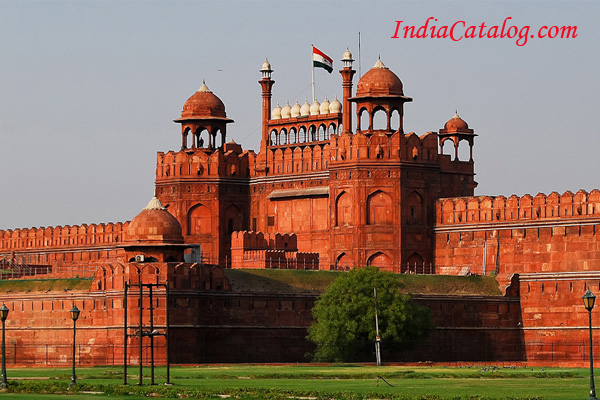 The Red Fort was the residence of the Mughal emperor of India for nearly 200 years, until 1857. It is located in the centre of Delhi and houses a number of museums.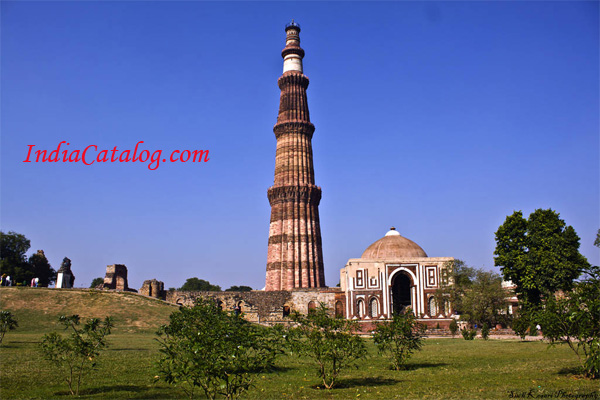 Qutb Minar, also written as Qutub Minar or Qutab Minar, is the 2nd tallest minar in India after Fateh Burj in Chappar Chiri at Mehrauli which stands 100 meters tall.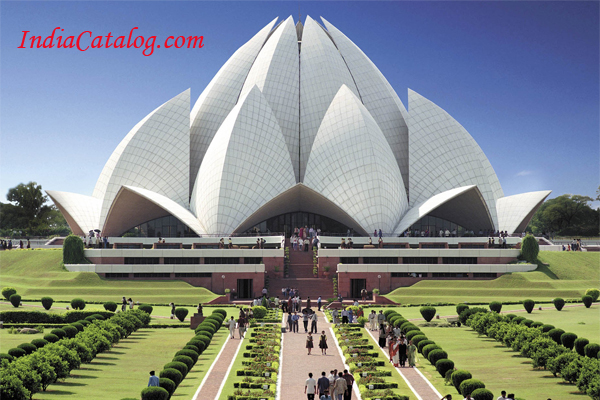 The Lotus Temple, located in New Delhi, India, is a Bahá'í House of Worship completed in 1986. Notable for its flowerlike shape, it serves as the Mother Temple of the Indian subcontinent and has become a prominent attraction in the city.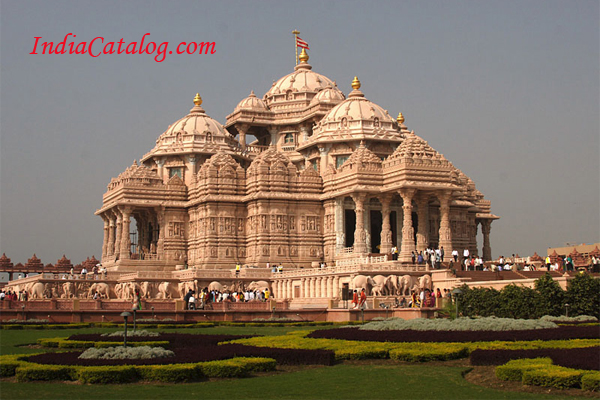 Akshardham is a Swaminarayan temple complex in Delhi, India. Also referred to as Delhi Akshardham or Swaminarayan Akshardham, the complex displays millennia of traditional Hindu and Indian culture, spirituality, and architecture.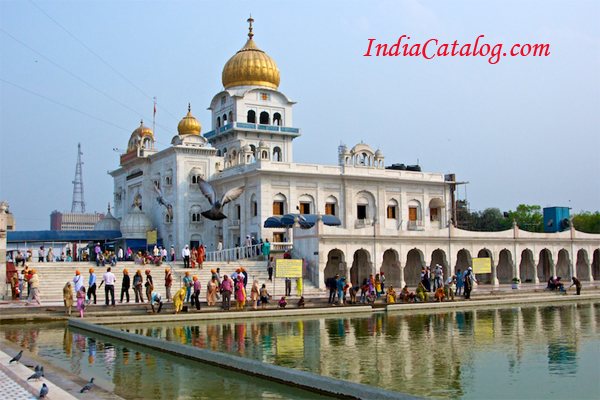 Gurdwara Bangla Sahib is the most prominent Sikh gurdwara, or Sikh house of worship, in Delhi, known for its association with the eighth Sikh Guru, Guru Har Krishan, and the pool inside its complex, known as the "Sarovar."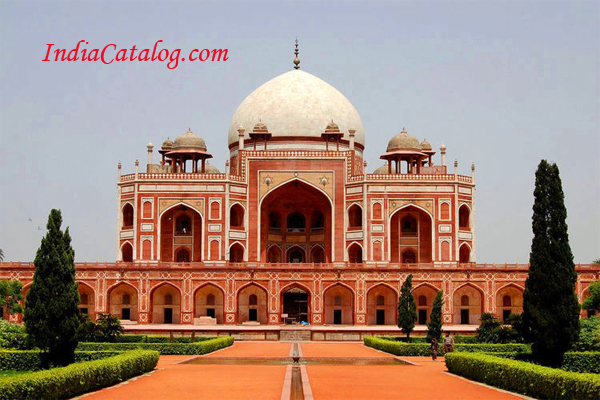 Humayun's tomb is the tomb of the Mughal Emperor Humayun in Delhi, India. The tomb was commissioned by Humayun's first wife Bega Begum in 1569-70, and designed by Mirak Mirza Ghiyas, a Persian architect chosen by Bega Begum.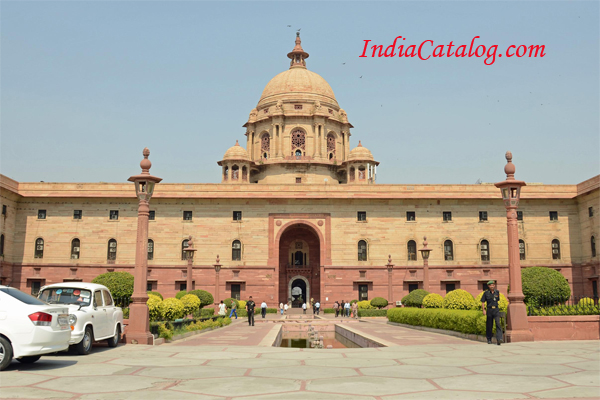 The Rashtrapati Bhavan is the official home of the President of India, located in New Delhi, Delhi, India.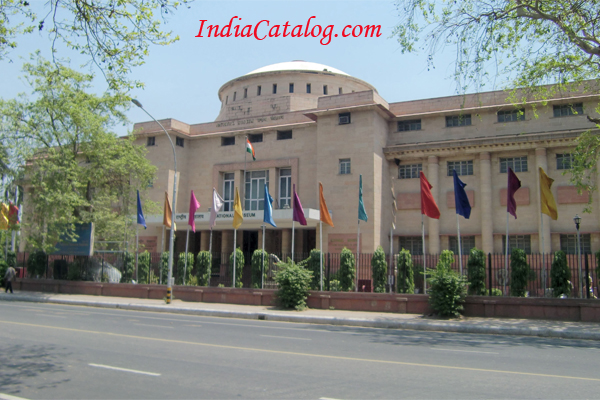 The National Museum in New Delhi is one of the largest museums in India. Established in 1949, it holds variety of articles ranging from pre-historic era to modern works of art. It functions under the Ministry of Culture, Government of India.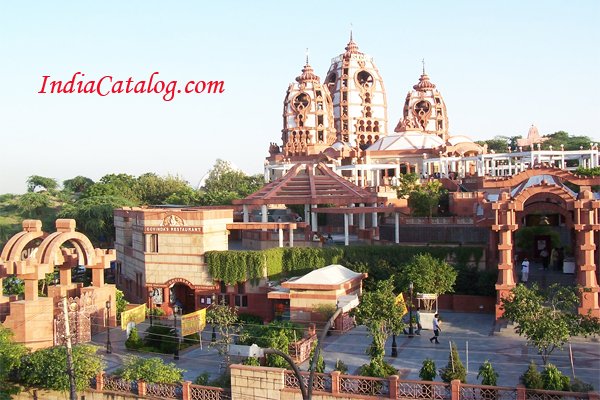 Sri Sri Radha Parthasarathi Mandir, generally known as the ISKCON Delhi temple, is a well known Vaishnav temple of Lord Krishna and Radharani in the form of Radha Parthasarathi.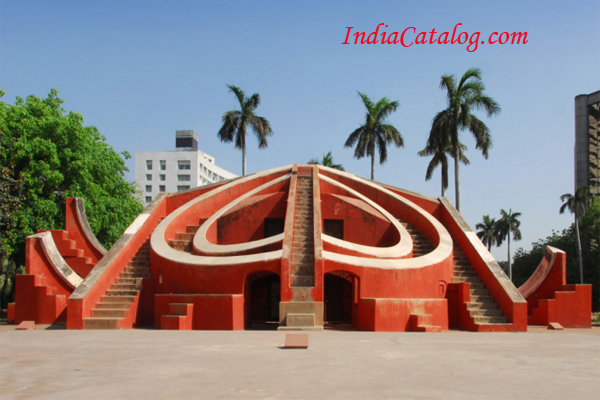 The Jantar Mantar is located in the modern city of New Delhi. It consists of 13 architectural astronomy instruments.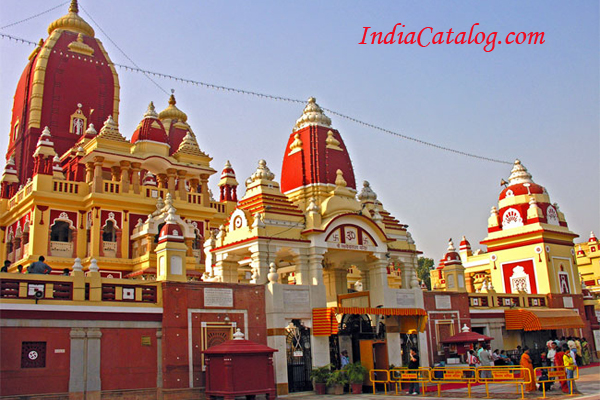 The Laxminarayan Temple is a Hindu temple dedicated to Laxminarayan in Delhi, India. Laxminarayan usually refers to Vishnu, Preserver in the Trimurti, also known as Narayan, when he is with his consort Lakshmi.
Previous
Next