Bharat Sanchar Nigam Limited (BSNL) Related news
&nbsp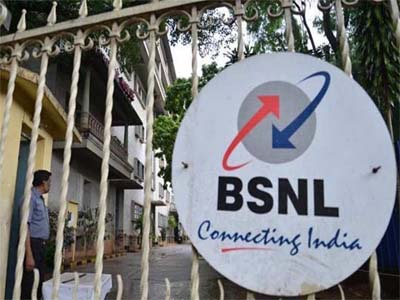 Indigenous telecom equipment manufacturer Vihaan Network Limited (VNL) bagged Rs. 1648 crore telecom infrastructure project of state-owned Bharat Sanchar Nigam Ltd for providing connectivity in over 4000 villages in remote areas of Arunachal Pradesh and Assam. This project is part of the Rs. 5,336.18 crore worth comprehensive telecom development plan for the North-Eastern Region (NER) comprising eight states which was approved by the Union Cabinet in September 2014.
---
&nbsp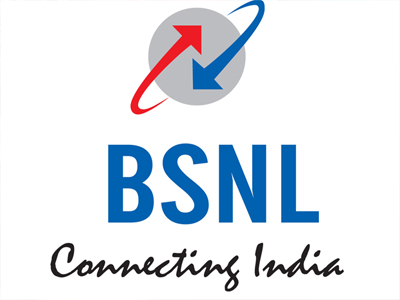 To counter threat from Reliance Jio, state-run telecom firm Bharat Sanchar Nigam Limited (BSNL), is the latest to join the bandwagon after Idea Cellular and Bharti Airtel as it has announced three new schemes ranging from Rs 333 to Rs 395.
Here are the three new offers — Triple Ace, Dil Khol Ke Bol and Nehle per Dehla that have been launched for existing pre-paid users.
---
&nbsp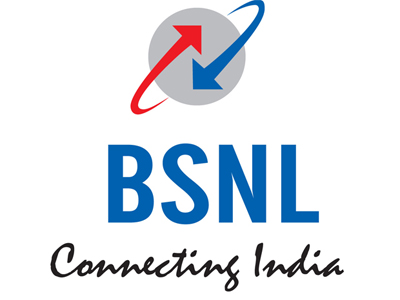 State-run BSNL on Friday announced new plans in the price range of Rs 333 to Rs 395, offering daily data usage limit of up to 3 GB, unlimited calling and 90-day validity.
BSNL's new plan, Triple Ace, for mobile customers priced at Rs 333 will offer unlimited data with 3G speed up to 3GB per day and remain valid for 90 days, said a statement issued by the company.
---
&nbsp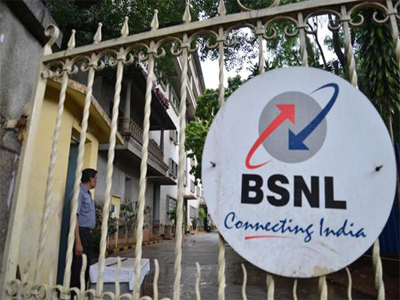 State-owned BSNL is the newest telecom company to offer data and free calling and it is under the Rs 249 plan. Giving competition to Mukesh Ambani-owned Reliance Jio, BSNL announce an attractive scheme which provides 300 GB of data per month. This amount of data, at this price, is by far the maximum offered by any major telecom company in India. The offer will be available at a cost of Rs 249. The new offer also provides users with partial free calling feature at night.
---
&nbsp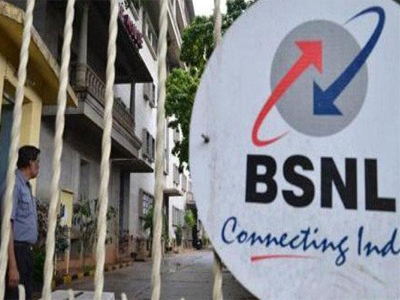 Global technology major Nokia and India's leading network service provider Airtel along with state-owned network BSNL have announced that they have planned a strategy to reach the network evolution to 5G services introduce a fast internet ecosystem in the country. Earlier in March Nokia had announced the partnership with an aim to prepare 5G networks in India. According to a report in ET, an MOU has been signed between the companies.
---
&nbsp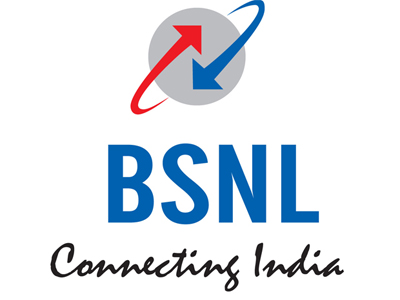 State-run BSNL has earmarked around Rs 4,300 crore for capital expenditure in the current fiscal and plans to have 75,000 wifi hotspots by end of the next fiscal. "BSNL presence is must for healthy competition in the industry and benefit of consumers. They have installed around 5,000 wifi hotspots, going to install 35,000 more wifi hotspots this fiscal and planning another 35,000 to provide quality service to consumers," Telecom Minister Manoj Sinha said at a book release and network expansion function of the company.
---
&nbsp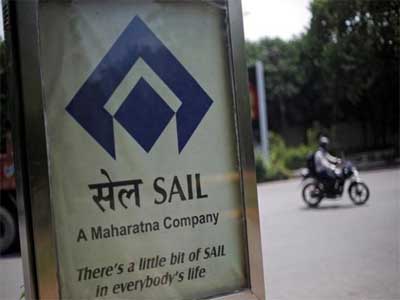 Coal India, ONGC and Indian Oil Corporation emerged as star financial performers among India's central public sector enterprises in 2015-16, whereas SAIL, BSNL and Air India incurred most losses, a government survey has showed. The Public Enterprises Survey, tracking the performance of CPSEs in 2015-16, revealed that the top three loss-making CPSEs — SAIL, BSNL and Air India — incurred a loss equal to 51.65 per cent of the total loss made by the top 10 loss-making CPSEs in 2015-16.
---
&nbsp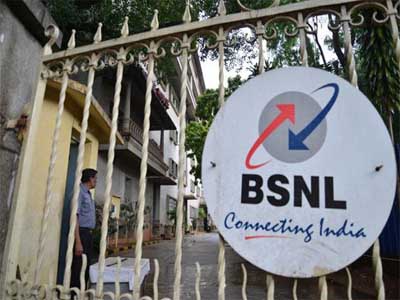 Public sector BSNL today said that it would invest around Rs 100 crore to upgrade the existing 2G/3G mobile network in the Calcutta circle. CGM of BSNL (Calcutta Telephones) S P Tripathi said that the network upgradation would be mainly to increase data speed and adding that the existing technology was having limited data capacity.
Tripathi said that another 1,000 base transmitting stations (BTS) would be set up to improve signal availability across the Calcutta circle.
---
&nbsp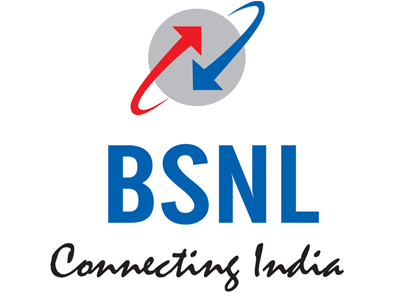 State-run Bharat Sanchar Nigam Limited (BSNL) on Tuesday launched a plan that will provide 2GB data per day for Rs 339 per month.
"To compete with Jio and other private players, we have introduced the cheapest plan with a rental value of Rs 339 per month. Under this plan, the consumer will get 2GB per day," said Sanjiv Tyagi, General Manager, BSNL.
---
&nbsp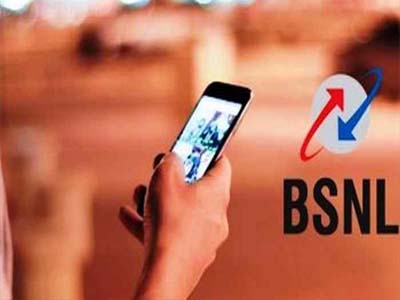 To counter threat from Reliance Jio, state-run telecom firm BSNL today launched a new plan that offers 2 GB of 3G data per day and unlimited calling within its network for Rs. 339.
"The benefits customer will get under the Combo STV (special tariff voucher) of Rs. 339 are unlimited calls in BSNL network and unlimited data with fair use policy of 2 GB per day with validity of 28 days," BSNL said in a statement.
---