Bharat Sanchar Nigam Limited (BSNL) Related news
&nbsp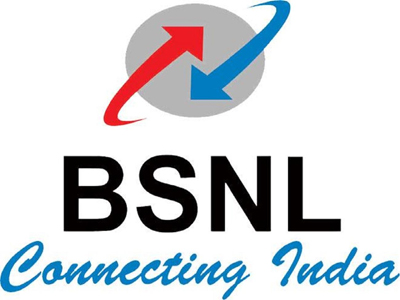 Bharat Sanchar Nigam Limited (BSNL), the state-run telecom operator has decided to extend validity of its select mobile data plans by 43 per cent, and increased data offers by 50 per cent. "Bharat Sanchar Nigam Limited (BSNL) has introduced BSNL 'Happy Offer' for prepaid mobile customers – 43 per cent extra validity and 50 per cent additional data with unlimited local, STD and roaming calls for prepaid mobile customers," the company said in a statement.
---
&nbsp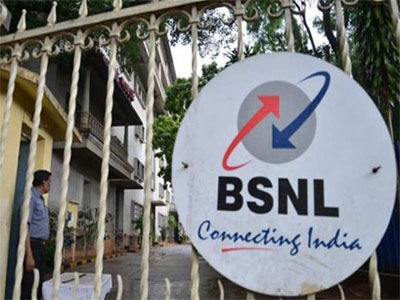 Government-run telecom operator BSNL is planning to launch 4G services in all the 22 circles in the country, and has sent a detailed project report (DPR) to the Department of Telecom (DoT) regarding the same. The country's fifth-largest telecom operator has consistently been improving its financial and operational metrics, and to continue the momentum, it plans to launch 4G services, sources said. It already has 20 MHz spectrum in 2,500-MHz band in 14 circles, besides 5 Mhz in 2100 Mhz band in 22 circles.
---
&nbsp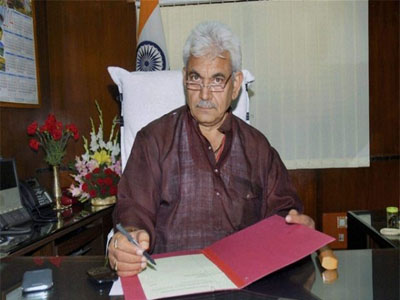 To improve internet connectivity through mobile phones especially in the rural areas, there is a plan to equip towers with solar power kits so that they keep functioning even when there is no power supply, the government said today. During the Question Hour in the Rajya Sabha, Telecom Minister Manoj Sinha also said the Bharat Sanchar Nigam Ltd (BSNL) which was earlier in losses has posted an operating profit and more towers will be set up to improve the service and connectivity of the public sector enterprise.
---
&nbsp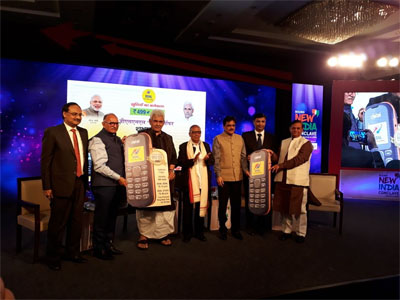 India's oldest communication service provider and the fifth-largest internet service provider in India by total subscribers, BSNL in partnership with DETEL Mobiles and Accessories, the world's most economical Feature Phone brand have announced their partnership to provide customers feature phones bundled with affordable plans. Through this partnership, BSNL has signed an agreement with S.G Corporate Mobility.
---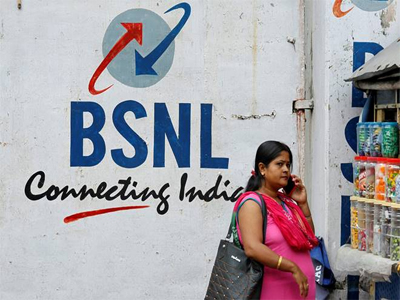 BSNL's Xgenplus Security Features is available at just Re 1 per day. Here's what it is.
On the occasion of Diwali, state-run telecom firm BSNL announced a new anti-virus, anti-spamming, and anti-hacking plan for its subscribers. The secured email services called 'Xgenplus Security Features' is available at just Re 1 per day. The telecom operator had started its corporate e-mail service in partnership with a Jaipur-based company called Data Infosys. BSNL, in a statement, had said that the offer is for "users' e-mail services to ensure privacy and security of their data".
---
&nbsp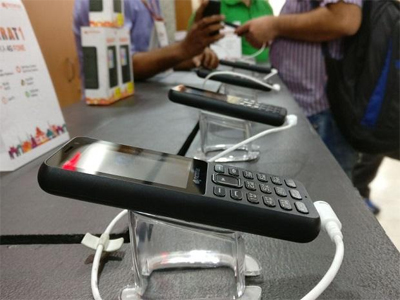 Priced at Rs 2,200, the Bharat-1 feature phone costs a tad higher than Reliance JioPhone, but the effective ownership cost of the phone after 3 years of use is lower than that for JioPhone Targeting the 500 million feature phone users of India, Micromax on October 17 launched the Bharat-1, a 4G LTE-enabled feature phone with true smartphone like capabilities, in partnership with BSNL.
Priced at Rs 2,200, the Bharat-1 feature phone costs a tad higher than Reliance JioPhone, but the effective ownership cost of the phone after 3 years of use is lower than that of JioPhone.
---
&nbsp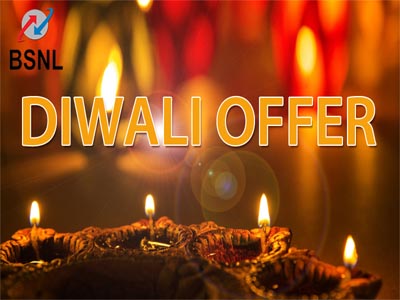 Just two days after Reliance Jio launched its Diwali Dhan Dhana Dhan offer under which it is offering 100% cashback on the recharge of Rs 399, BSNL has now joined the festive Diwali war with its new offer. BSNL offers 50 per cent additional talk time to prepaid users under its 'Laxmi' promotional offer on Diwali. The announcement was made by the telecom operator through its Twitter handle, In BSNL's new Laxmi offer, users will get 50 per cent extra talk time on top-up of Rs 290, Rs 390 or Rs 590. This means that talk value of Rs 435, Rs 585, and Rs 885 will be given on recharge of Rs 290, Rs 390 and Rs 590 respectively.
---
&nbsp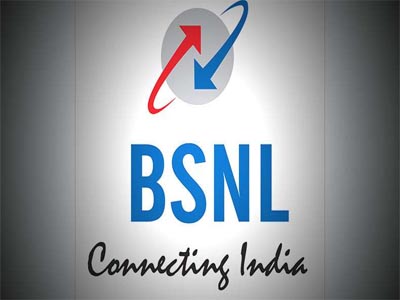 NEW DELHI: Bharat Sanchar Nigam Limited (BSNL) is the new entrant to join the data tariff war between the major telecom companies like Reliance Jio, Airtel, Vodafone etc. The state-owned telecom service provider has launched a new prepaid recharge plan of Rs 249 that offers 1GB data per day, unlimited free local and STD calls with a validity of 28 days.
However, the free voice calls in the pack are restricted to BSNL's own network only and data speed will be capped at 3G speeds. Launched for a limited period, the offer will be available only till October 25, 2017.
---
&nbsp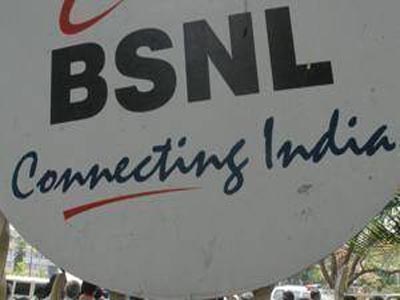 NEW DELHI: State-owned telecom operator Bharat Sanchar Nigam Limited (BSNL) is partnering with homegrown mobile device makers— Lava and Micromax— to unveil co-branded feature phones at a close to Rs 2,000 price point with bundled freebies in October.
"Our strategy is away from procurement. We are trying to come up with our own bundled phone equipments and in about a month time, you will see co-branded feature phones with various manufactures will come," BSNL chairman Anupam Shrivastava told ETTelecom.
---
&nbsp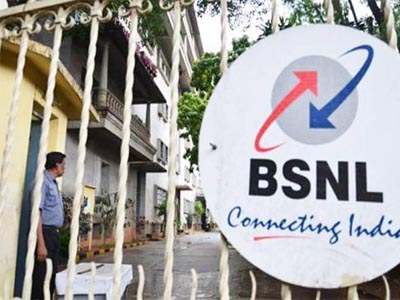 Two years after giving its in-principle nod, the Union Cabinet on Tuesday approved the hiving off of the mobile towers business of BSNL into a separate company with an intent to enable the state-owned, loss-making firm to monetise its tower infrastructure and earn higher revenues.
The Cabinet also approved a proposal to extend the benefit of a higher gratuity ceiling of Rs 20 lakh enjoyed by central government staff to employees of all PSUs, autonomous bodies and private-sector firms employing 10 or more persons, where the current limit on mandatory gratuity is Rs 10 lakh. This will require an amendment to the Payment of Gratuity Act, 1972, by Parliament.
---