Santorini Island Image Gallery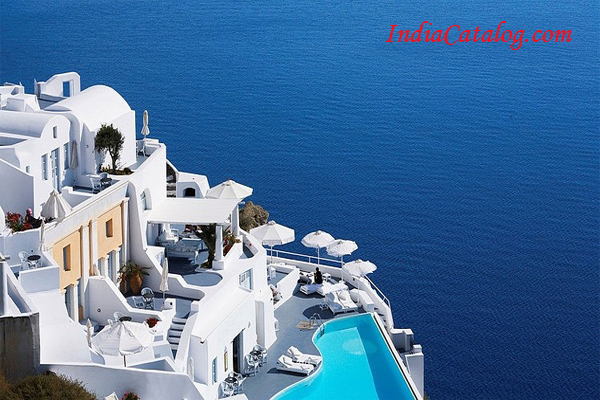 Santorini, classically Thera, and officially Thira is an island in the southern Aegean Sea, about 200 km southeast of Greece's mainland.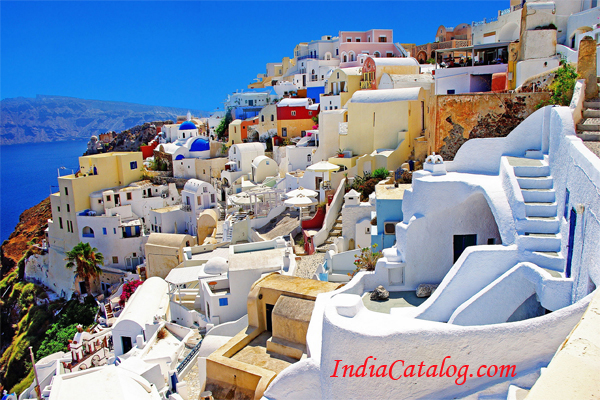 Santorini is the largest island of a small, circular archipelago which bears the same name and is the remnant of a volcanic caldera.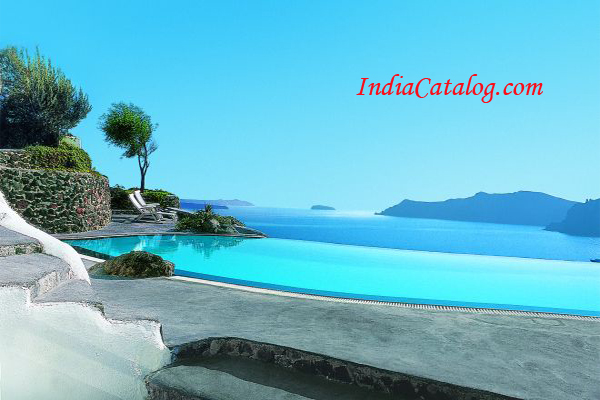 The island of Santorini is probably the most intriguing island of Greece.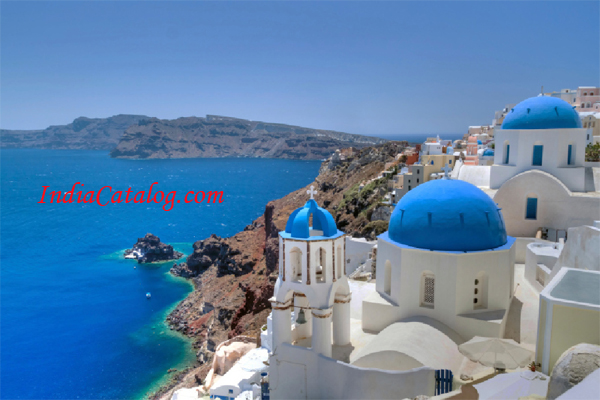 Simply its name is more than enough to unfold in mind stunning sunsets and scenery, white, red and black sand beaches, impresive traditional houses, balconies with vew to the Volcano and and lively night life.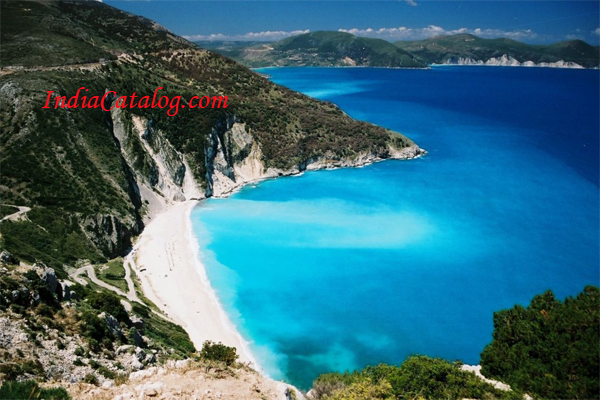 The active volcano of Santorini erupted in the 50's and ruined many towns of the island.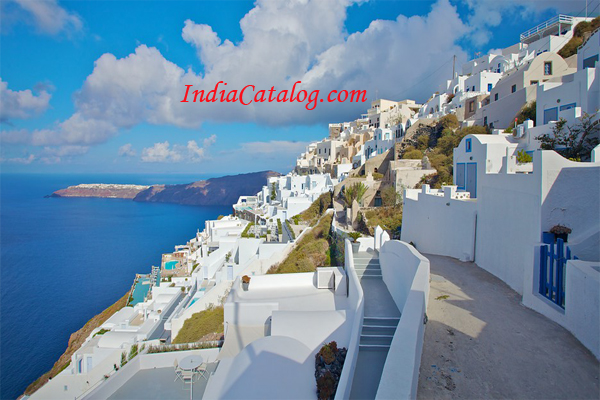 Santorini is also called Thira and its capital is the town of Fira. It is a very touristy island and therefore rather expensive.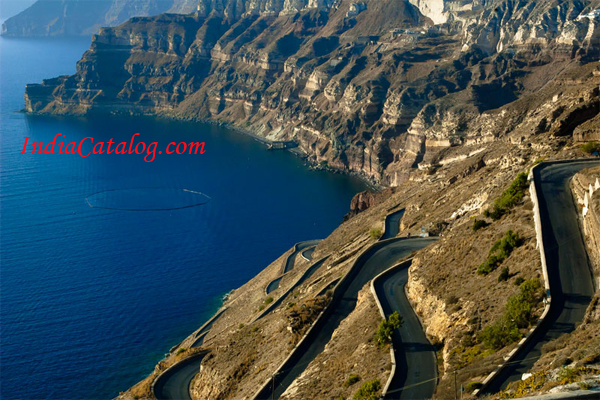 The locals live mainly off agriculture and tourism.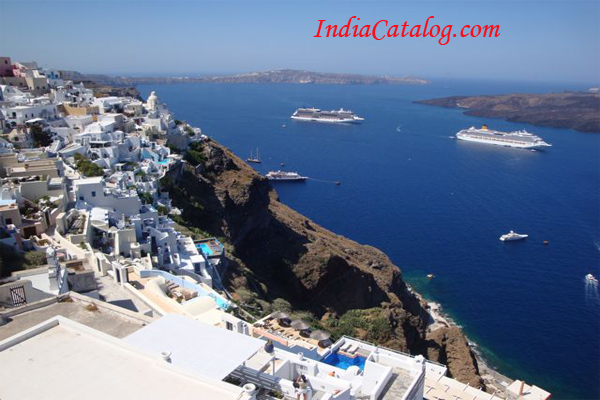 The islands largest export product is soil; 2.000.000 tons a year are used all over the world, mainly to make concrete. The Suez channel was built with this concrete for example.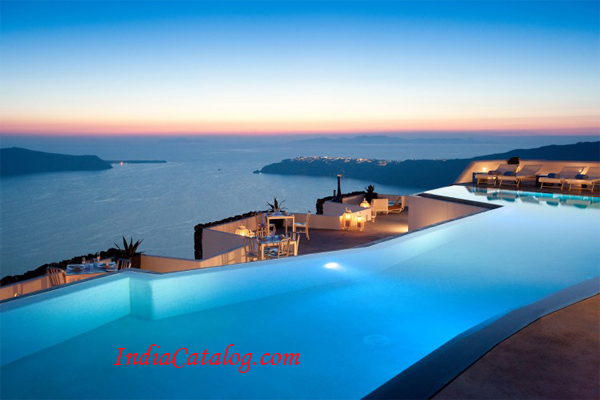 Most holidaymakers stay where the beaches are, Kamari and Perissa, but these places really do not represent the island's amazing distinctiveness.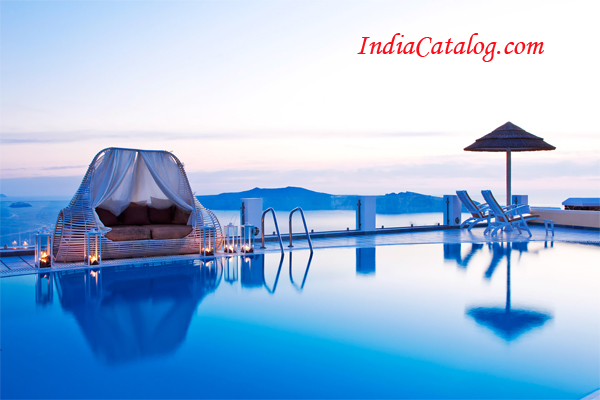 If you can, you should try to stay in Fira, Imerovigli or Oia, the towns on the cliffs, which are very beautiful and full of little cafes, shops and places of interest.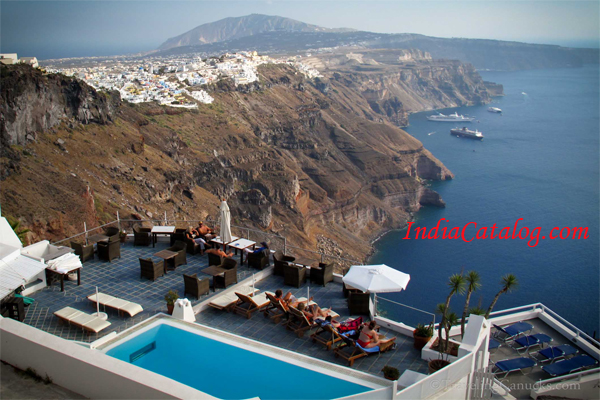 There is a bus that goes to the beaches everyday, and it is much better to be in the towns in the evening and on the beaches during the day. If you stay in Monolithos you will have more peace and quiet.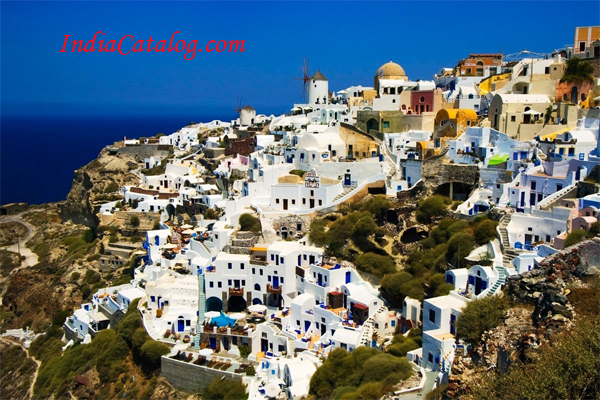 Approaching the island by boat the immediate impression obtained is this is a Greek island unlike any other.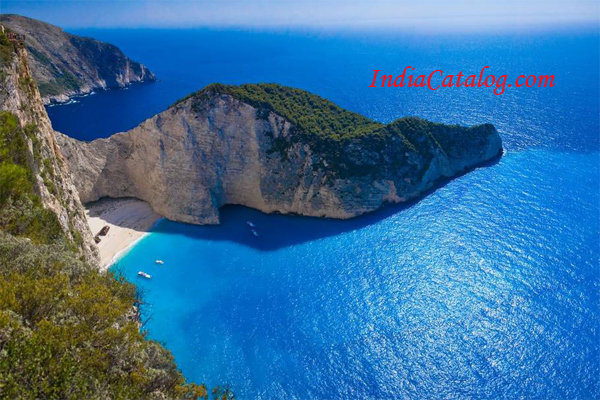 The island of Santorini was formed out of the lava from the volcanic eruption in 1660 BC.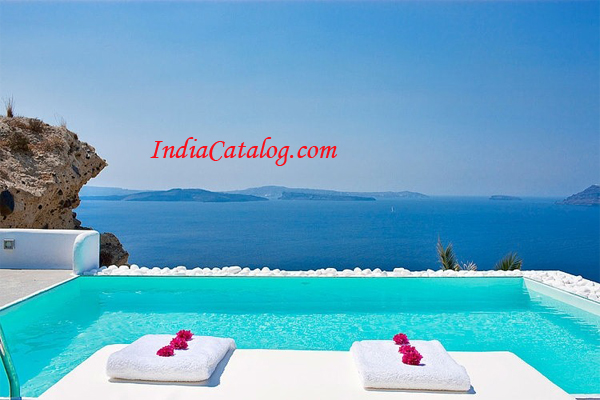 The central part of the volcano sank into the sea leading to the emergence of Santorini itself and the tiny neighbouring islands of Thirasia, Palaia and Nea Kameni close by.
Previous
Next