Renault Koleos Image Gallery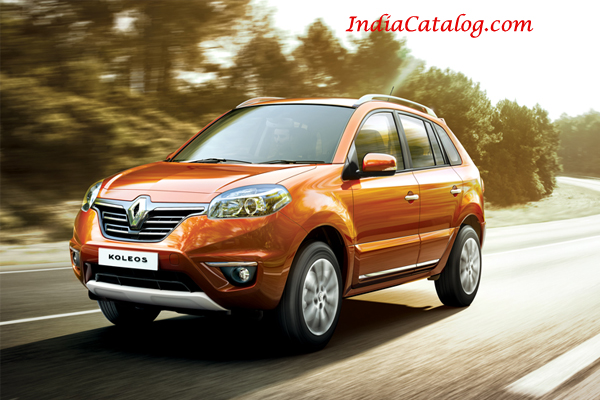 The new Renault Koleos is a showstopper. Its inimitable design and bold features make heads turn.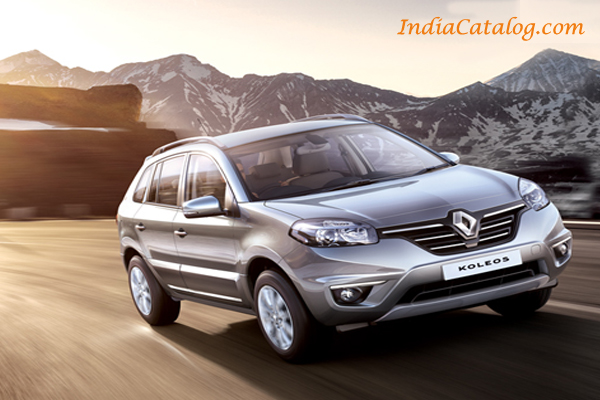 Every inch of the new Koleos is crafted for superior comfort and stunning style.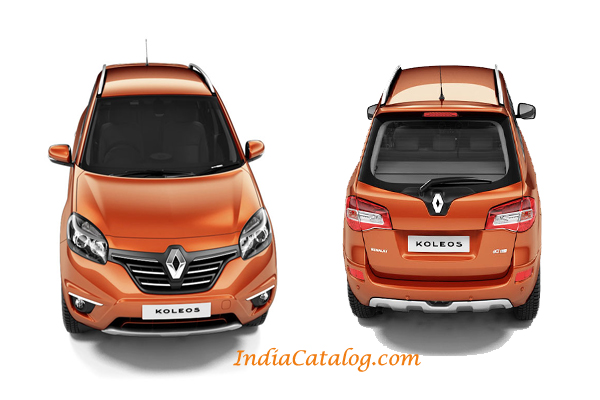 There's no matching the Koleos when it comes to technological prowess. It is audaciously smart inside and out, delivering unmatched results with ease.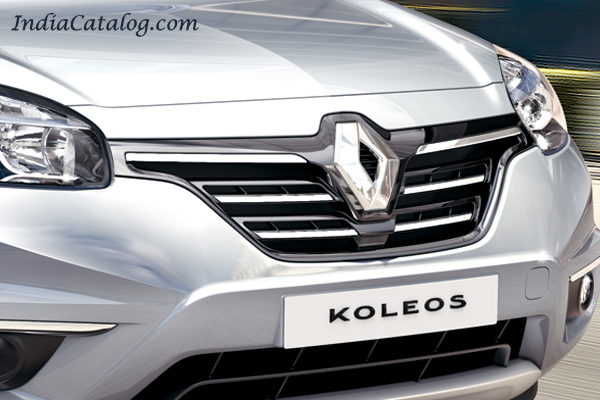 Make a lasting first impression with the new front radiator grille. The unmistakable Renault logo against the black background emphatically conveys Renault's new design language.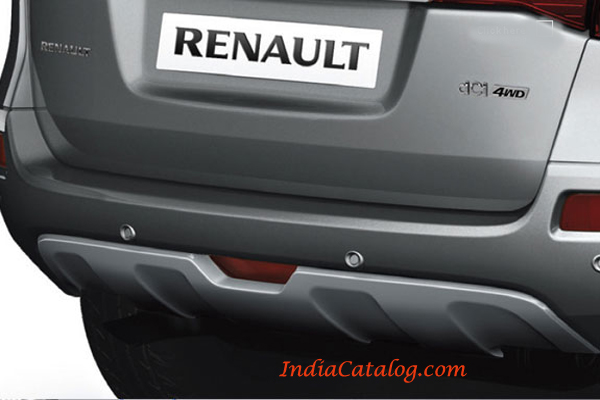 Front and rear silver satin finished skid plates aesthetically integrated with the body for protection against scratches.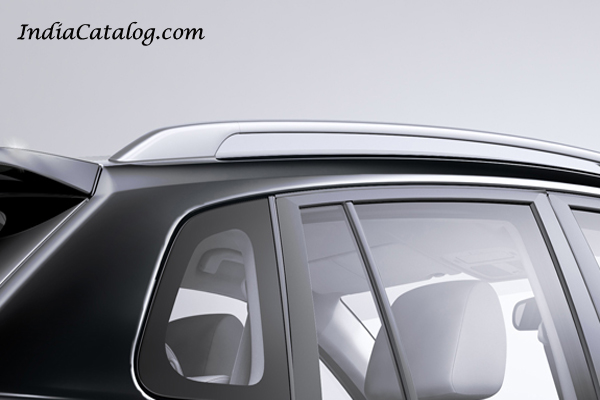 Silver satin finished roof rails complement the dynamic look of the car.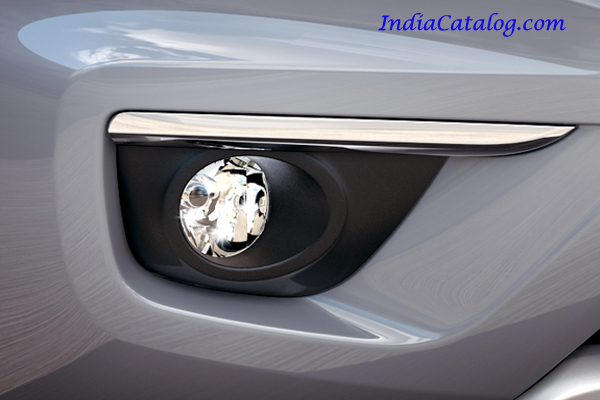 Stylish chrome eyelids enhance the front face of the car.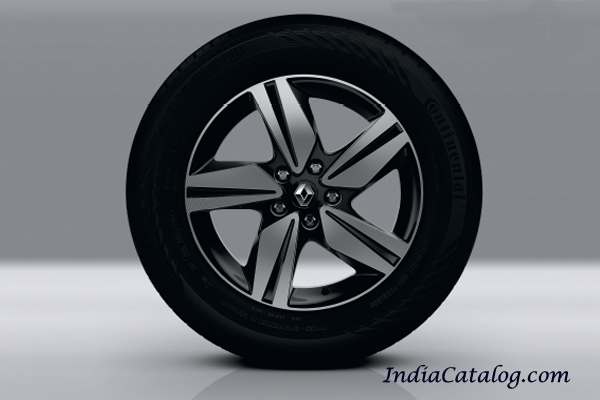 The all-new, two-tone R17 sporty alloy wheels are tested to withstand the driving conditions in India. They also add to the car's stability and style.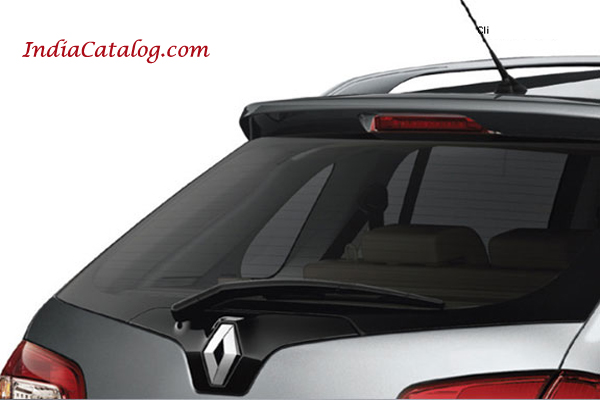 Aerodynamic rear spoiler with integrated LED high mounted stop lamp.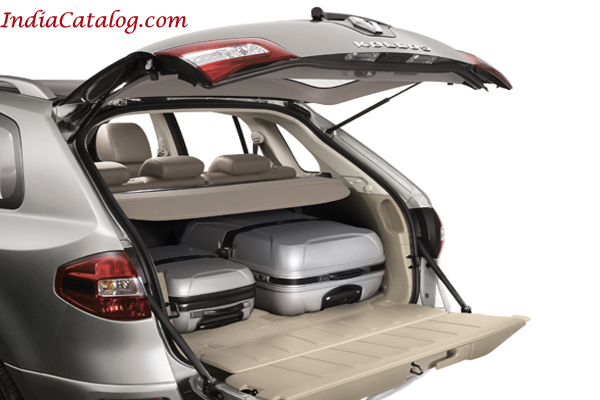 Electrically-operated split tailgate with easy access to load and unload, offering a massive 450 litres of storage.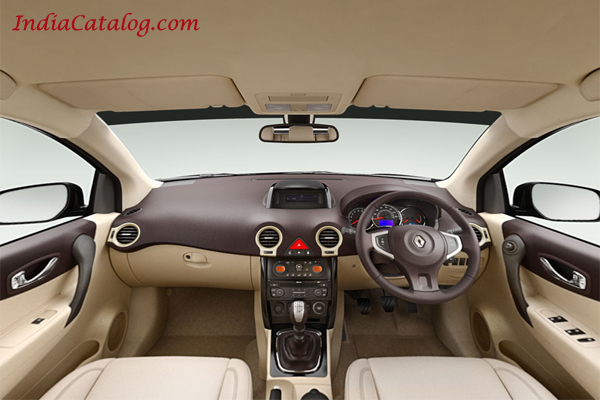 The interiors of this generously proportioned 4x4 are ideally designed to put the driver and passengers at ease, thereby making long drives more fun.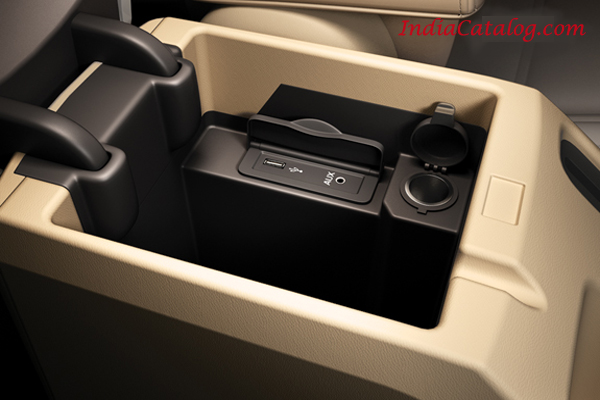 Three charging sockets are available, one each in the back, middle and rear of the car, to plug in and charge.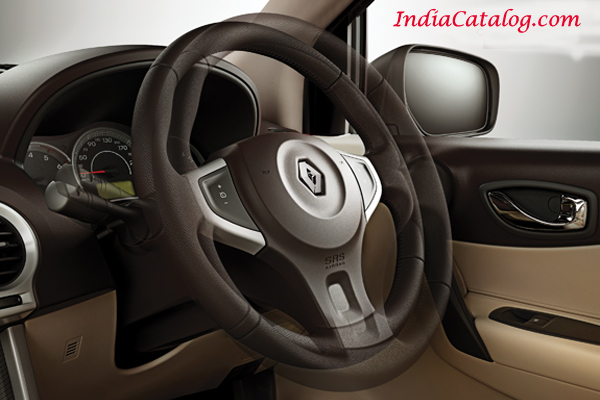 This allows you to cruise at a fixed speed using controls on the steering wheel without the strain of using the accelerator. The speed limiter helps you govern and limit the top speed of the car while in Cruise Control mode.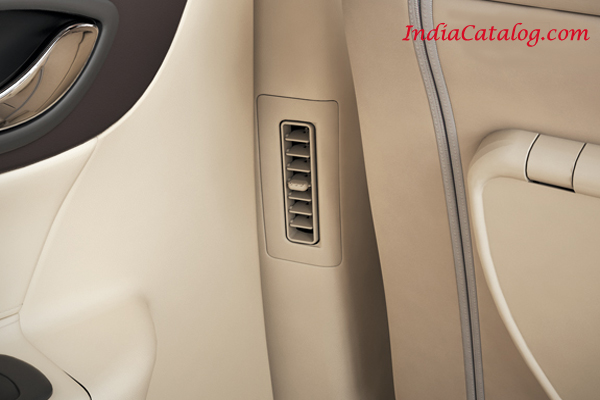 Passengers in the rear seats have adjustable AC vents for maximum comfort and convenience. It also helps in balancing the temperature within the car.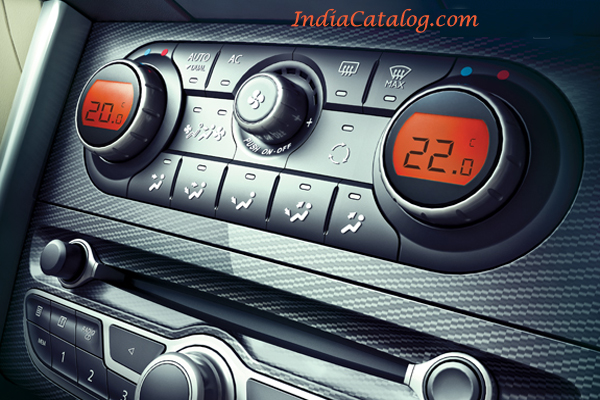 Enables the driver and front seat passenger to select individual temperature and blower preferences via the 'Soft-Auto-Fast' control.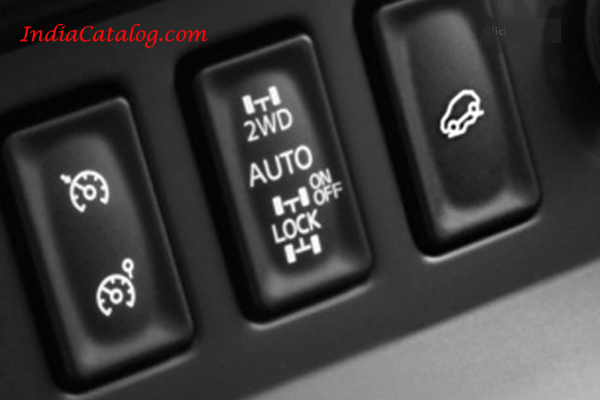 AUTO Mode (Default Mode When Starting): The All-Mode 4x4 i-Transmission system guarantees best possible traction in all conditions by permanently optimising the torque split to the four driven wheels.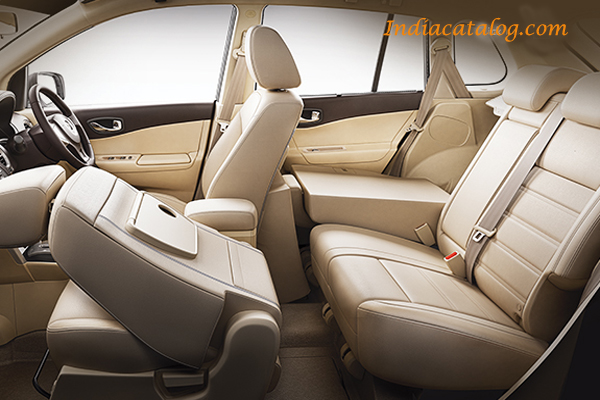 According to your needs, the 60:40 split rear seat can be folded to form a flat floor. Items of up to 260cm in length can be carried by tipping the front passenger seat back forward.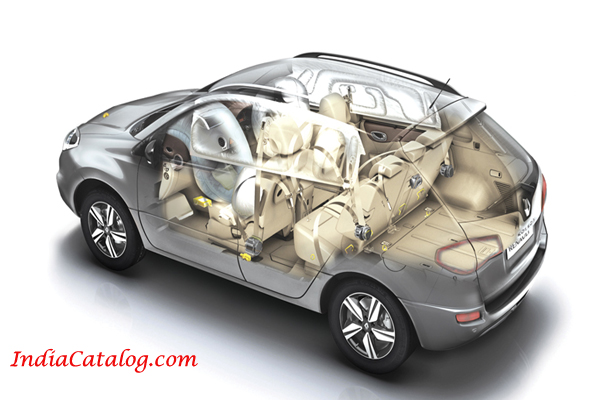 Koleos is equipped with 6 airbags (2 front airbags, 2 side airbags in the front and 2 curtain airbags front and rear) to protect passengers.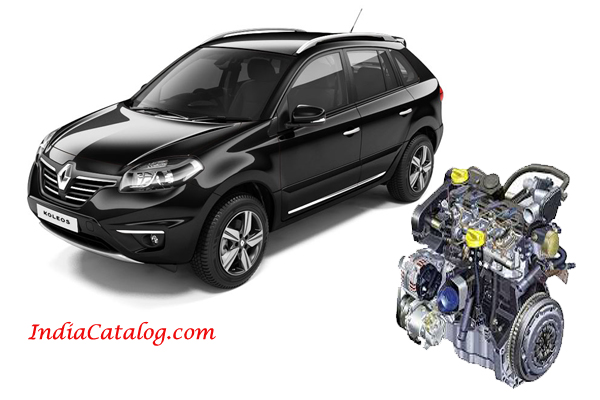 The ESP system controls and corrects the trajectory, while braking assistance reduces the distance on stopping.
Previous
Next