GMR Infrastructure surges on significant reduction in FY17 debt
Posted on 2nd June 2017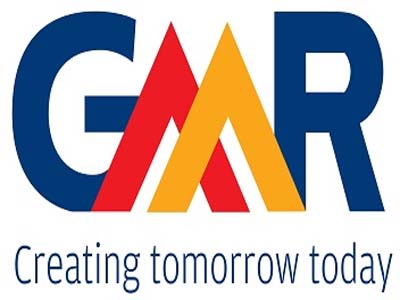 GMR Infrastructure gained over 17.4% to Rs 17.65 in intraday after it announced a significant reduction in debt and turned profitable in the March quarter.

According to the filing on BSE, gross debt for the company came down to Rs 19,856 crore in FY17 from Rs 37,480 crore last year whereas and net debt to EBITDA ratio for the year improved to 4.3 from 10.2 in FY16

"With significant reduction of gross & net debt and the improvement of debt-to-EBITDA improving more than 100%, GMR has substantially brought down its leverage," the Delhi-based infrastructure conglomerate said in its filing.

The company declared profit (PAT before minority and share of associate) of Rs 9 crore in FY 17 from a loss of Rs 2,664 crore in FY 16.

It also showed a significant improvement in EBITDA, rise of 12% to Rs 3,497 crore for FY17 from Rs 3,114 crore for FY16 following a robust improvement in performance of Airports and Energy Verticals.

GMR said stellar performance of airports sector drove the group's financials as airport sector profits increased during the year. Its Delhi and Hyderabad Airport declared dividends for the first time.

During the year, the company added Goa Airport to its airport portfolio. It won arbitration award for Maldives Airport and received compensation of Rs 1,800 crore during the year.

At 11:55 am, the scrip was trading 17.6% higher at Rs 17.6 as compared to 0.43% rise in BSE Sensex. It touched a high and low of Rs 17.65 and Rs 14.90 respectively. So far 87635454(NSE+BSE) shares were traded on the counter. The current market cap of the company is Rs 9023.74 crore.
IT raids in Delhi, Jaipur in tax evasion case against Rajasthan group
Posted on 13th July 2020
The Income Tax Department is conducting searches in four cities, including Delhi and Jaipur, in connection with a tax evasion case against a Rajasthan-based jewellery group, officials said on Monday.

They said the raids have been launched early morning in Delhi, Jaipur, Mumbai and Kota.
---
YES Bank declines for second straight day, slips 17% on heavy volumes
Posted on 13th July 2020
Shares of YES Bank extended their decline itnto second straight day, down 17 per cent to Rs 21.20 in the intra-day trade, on the BSE on Monday on the back of heavy volumes after the bank on Friday fixed floor price for its proposed follow-on public offer (FPO) at Rs 12 per share and a cap of Rs 13 per unit. In the past two trading days, the stock has tanked 20 per cent from a level of Rs 26.65 on the BSE.
---
---
Sachin Pilot likely to be sacked from Congress but won't join BJP: Sources
Posted on 13th July 2020
With the political developments in Rajasthan intensifying after Deputy Chief Minister Sachin Pilot revolted against the Ashok Gehlot led government, the Congres party is likely to sack the former as the president of Rajasthan Congress.

Raghuveer Meena likely to be appointed as new Congress state president in place of Sachin Pilot, sources quoted by Zee News claimed.
---
Coronavirus Outbreak: With 28,701 cases in a day, India's COVID-19 tally tops 8.78 lakh; death toll 23,174
Posted on 13th July 2020
As the coronavirus cases in India continue to spread rapidly, India is now just behind the United States and Brazil in terms of the total confirmed cases as it already overtook Russia to take the third spot in the list of worst-hit nations in the world affected by the coronavirus disease (COVID-19). It is, therefore, also the biggest epicenter of the coronavirus disease pandemic in Asia.

With over 28,800 new cases reported in the last 24 hours, India's COVID-19 count on Monday crossed the 8.78 lakh-mark, while the death toll has crossed the 23,000-mark as well.
---
Be the first person to write a business review for GMR Infrastructure surges on significant reduction in FY17 debt