Kotak Mahindra Bank to buy out partner Old Mutual for Rs 1292 crore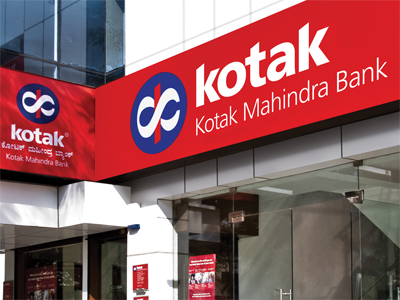 MUMBAI: Private sector lender Kotak Mahindra Bank(KMB) today announced that it is buying out British partner Old Mutual's entire 26 per cent stake in its life insurance arm for Rs 1,292.7 crore.
"In line with its philosophy to deepen and expand in Indian financial services, KMB has entered into an agreement to purchase the entire 26 per cent equity stake held by Old Mutual in Kotak Mahindra Old Mutual Life Insurance for a consideration of Rs 1,292.7 crore," the bank said in a statement.
The buyout is subject to regulatory and other approvals, and will result in the Kotak Mahindra Group holding 100 per cent equity in Kotak Life, it said.
The life insurance joint venture was formed in 2001 with Kotak owning 74 per cent and the rest being with the British partner.
Over the time, there has been a liberalisation in foreign holding caps in the insurance sector to 49 per cent and many foreign entities have increased their holdings.
KMB's president for asset management, insurance and international business Gaurang Shah said the two partners have had a "fruitful relationship" over the past 16 years.
"India is in an exciting phase of its economic journey and the financial services sector, especially the insurance sector, is poised for significant growth. Kotak Life will continue to leverage this opportunity," Shah said.
The announcement comes within a month of the bank announcing a plan to raise up to Rs 5,000 crore through a share sale, amid a string speculations that it may be in the market looking for acquisition opportunities in the banking space.
KMB's executive vice chairman and managing director Uday Kotak had confirmed their interest in inorganic growth opportunities and said that they will also look to deploy the capital in the stressed assets management space.
The KMB board had approved a proposal to raise equity capital by issuing up to 6.2 crore shares of Rs 5 each, through a rights issue, public issue, private placement, including a qualified institutional placement, or any other permissible mode.
The capital raising will also help bring down the promoter family's holding in the bank to 31.1 per cent. It has been mandated to get it down to 30 per cent.
Announcing its earnings for FY 2016-17, Uday Kotak had said that the bank is working on multiple options and hopes to work out something "sooner rather than later."