Sebi chief Ajay Tyagi bats for deeper commodity markets
Posted on 18th March 2017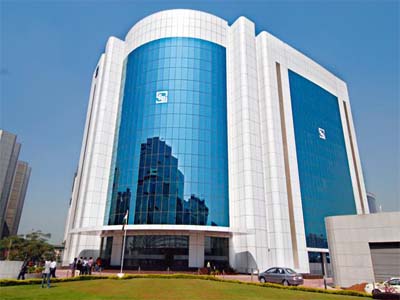 The Securities and Exchange Board of India (Sebi) will look at introducing institutional players in the commodity markets in a gradual manner. "All institutions cannot come in at the same time," said Ajay Tyagi, chairman, Sebi at the international convention organised by Commodities market brokers.

This is the first public event addressed by the regulator since taking over on March 1. While institutions such as banks, alternative investment funds, which bring a more research approach to the market, will help the development of the market, "It has to be done gradually," he added. Declaring the improvement of commodity markets as a priority area, Tyagi hinted this will be part of several measures that the regulator is working on that will make the market more liquid and deepen it.

He foresaw 'more exciting time for the commodity markets.' Also on the agenda of the regulator, who took charge earlier this month is the integration of spot and derivatives market in the commodities space and the integration of this space itself with the rest of the securities market.

Tyagi said the regulator is deliberating on more measures that need to be introduced for encouraging the farming community.

At present, about 65,000 farmers are participating through 53 FPOs. The regulator added over 200 large mandis are integrated with the online spot market and more in the process of joining.

The event organised by commodities participants association of India was presided by minister of agriculture Radha Mohan Singh and included among guests Mos Finance Santosh Gangwar, BSE chief Ashish Chauhan and McX MD Mrugank Paranjpe.
Microsoft India most attractive employer brand, Amazon ranks second: Survey
Posted on 25th April 2018
Technology giant Microsoft India is the most 'attractive employer brand', followed by e-commerce major Amazon India, says a survey.

According to the findings of Randstad Employer Brand Research (REBR) 2018, the other most attractive employer brands in India include Hindustan Unilever, IBM India, ITC Group, Larsen & Toubro, Mercedes-Benz India, Samsung India, Sony India and Tata Consultancy Services.
---
ArcelorMittal, Numetal have pending cases, can't bid for Essar Steel: Kroll
Posted on 25th April 2018
Indian lenders will discuss a forensic audit report prepared by Kroll, a corporate investigations and risk consulting firm, which said bids by both ArcelorMittal and Numetal, a VTB Bank of Russia majority owned company, are ineligible to bid for Essar Steel. If the lenders decide to go ahead with the Kroll report, the first round bids by both ArcelorMittal and Numetal is likely to be rejected on Friday.
---
Wipro Q4FY18 results: Profit falls 20% to Rs 18 bn for the March quarter
Posted on 25th April 2018
Wipro on Wednesday posted over 20 per cent decline in its consolidated profit to Rs 18 billion for the March quarter, 2017-18.

The country's third-largest software services firm had registered a profit of Rs 22.67 billion in the year-ago period, as per Indian accounting norms.
---
SBI Life Insurance, HDFC Standard Life Insurance hit new highs
Posted on 25th April 2018
Shares of life insurance companies were trading higher in otherwise subdued market with SBI Life Insurance Company and HDFC Standard Life Insurance Company hitting their respective new highs on the BSE on Wednesday.

ICICI Prudential Life Insurance Company (IPRU) has surged 11% to Rs 460, extending its Tuesday's 7% gain after the company reported better than expected results for the financial year 2017-18 (FY18).
---
TATA Motors to rev up overseas focus
Posted on 25th April 2018
NEW DELHI: Tata Motors is working on revamping its product portfolio and entering new large markets to strengthen its overseas presence once vehicles developed on its recently-unveiled advanced modular platform start hitting the roads in 2019.

aAs part of its transformation, the automaker, which took the fourth spot in the local passenger vehicle market last year, has made significant changes to its exports strategy.
---
Be the first person to write a business review for Sebi chief Ajay Tyagi bats for deeper commodity markets