Your Uber rides to get safer: Apollo hospitals to train driver-partners, provide first-aid kits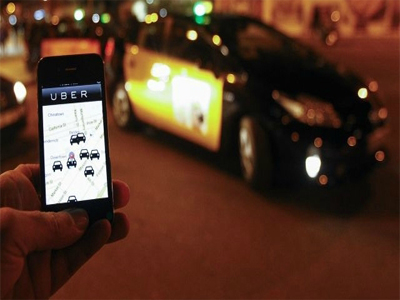 Taxi-aggregator Uber on Tuesday announced a partnership with Apollo Hospitals to engage in a road-safety training programme for driver-partners in 29 cities across the country.
In a press release, the company stated that the hospital will equip Uber's 8000 drivers who have received a 'five-star' by customers, with first aid medical kits. It also stated that as a part of this partnership, the company has created a series of training videos on handling road accidents which will be provided in English and one regional language.
Along with this, the Hospital will conduct a 2-week training sessions the Partner Support Centres in Delhi, Bangalore, Hyderabad and Chennai over the next few weeks, and certify driver partners who successfully complete the training.
"The partnership with Apollo Hospitals will allow everyone on the Uber platform to develop the competence for providing essential first-aid and medical assistance to those in need," said Shweta Rajpal Kohli, Head of Public Policy, Uber India.
"More than 1200 accidents occur every day in India. Road Traffic accidents are as grim as any other medical emergency and one should know how to handle it." said, Dr Hari Prasad, President, Apollo Hospitals.
Speaking at the Session on Road Safety organised by the Ministry of Road Transport and Highways and CII, Kohli said that Uber is working towards towards building telematics-powered features to help drivers mitigate driving risks posed by the "four D's" identified by road-safety experts as most common reasons for crashes on the road – 'Drunk', 'Drugged', 'Distracted' and 'Drowsy' driving.