Lack of investments in new tech may crimp TCS growth
Posted on 6th January 2016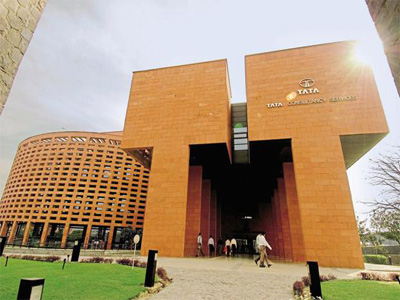 Bengaluru: It's time chief executive officer and managing director Natarajan Chandrasekaran sheds the invented-here approach at Tata Consultancy Services Ltd (TCS), India's largest software services company.

For the first time since TCS went public in 2004, its annual growth will be less than or at best on par with Accenture Plc., which is double the size of the Mumbai-based company.

Accenture's aggressive acquisition streak (a little over $1 billion spent last year) in buying boutique design firms and analytics and cloud computing companies contributed significantly to its overall growth.

Analysts estimate TCS to report at-best 6% dollar revenue growth in the financial year ending March. Client-specific challenges, a negative cross-currency impact and macroeconomic uncertainty means TCS will likely see tepid 0.3% sequential growth in the third quarter, and 0.5% growth in the current quarter (See table).

TCS, which ended with $16.5 billion in revenue last year, has stubbornly shied away from making any acquisitions, as the management believes it can build new technologies in-house.

A spokeswoman for TCS declined to offer a comment as the company is in the quiet period ahead of declaring its third-quarter earnings on 12 January.

Accenture, which follows a September-August fiscal year, reported a 6% increase in revenue in the year ended August 2016. However, Accenture's 15 acquisitions accounted for 2 percentage points of overall 10.5% constant currency growth. Constant currency eliminates the effect of currency movements.

In the current year, Accenture is expected by analysts to record 5% growth.

Considering TCS reported 15% growth in 2014-15, and 7.1% growth last year, a projected 6% increase in the current financial year underlines the biggest concerns analysts have on the future of India's $150 billion outsourcing industry: growth is slowing because of not enough investments in disruptive technologies.

"We think that ACN (Accenture) has the best in class M&A (merger and acquisition) strategy within IT Services, which has helped drive digital revenue growth," Keith Bachman, an analyst with BMO Capital Markets, wrote in a note detailing the digital capabilities, last year. "Over the past few years, ACN has continually completed smaller deals that have either supported one of its industry verticals or provided new IP (intellectual property) for its New/digital strategy. While none of the acquisitions have been meaningful contributors to revenue growth by themselves, we think the collective sum has helped."

Newer technologies, like data analytics and cloud computing, along with a strong consultancy practice, are the growth drivers for technology outsourcing vendors as customers across industries are spending less on traditional outsourcing work like application maintenance.

Worryingly, it is not TCS alone which is struggling for growth. India's second-largest IT firm, Infosys Ltd, despite early signs of a turnaround under Vishal Sikka, will grow at-best 7.4% in the current year, while Wipro Ltd, which reported 7.1% growth in 2014-15, is expected to grow at-best 4.9% in the current year.

A few Indian technology firms concede that they were lagging behind in making investments in newer technologies.

"There is no doubt that Accenture leads," said a senior executive at Wipro, who declined to be named as the company is in a quiet period ahead of its third-quarter earnings announcement on 25 January. "But there is enough and more opportunity in this space. We bought Appirio. So eventually the companies which make enough investments in these (digital) technologies should be able to grow faster."

Wipro spent $500 million to buy Appirio, a US-based cloud services firm, in October.

Although digital remains a fuzzy word for now, growth in cloud computing or analytics or security offerings at home-grown companies lags that of Accenture.

Accenture claims its "New" offerings, which include digital, cloud computing and security-related solutions, accounted for 40% or $13.15 billion in revenue.

The new solution offerings reported over 30% growth in the year ended August last year. During the July-September period last year, TCS's digital offerings grew 24% from the year-ago period to $704.2 million, or 16.1% of its quarterly $4.37 billion in revenue.

Hearteningly for home-grown technology firms like TCS, higher profitability is one reason which should assuage concerns for now. TCS's 26% operating margin at the end of September period is far higher than Accenture's 14.6% profitability at the end of August. This higher profitability offers Indian firms to offer price discounts in commoditized outsourcing deals, and enough cash to spend on acquisitions.
&nbsp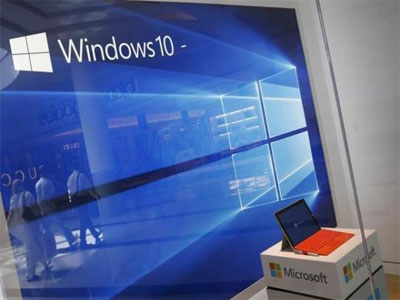 Three persons in the US have filed a lawsuit against Microsoft claiming that its Windows 10 update destroyed their data and damaged their computers, a media report said. The complaint, filed in Chicago's US District Court on Thursday, said that Microsoft Windows 10 was a defective product and that its maker failed to provide adequate warning about the potential risks posed by Windows 10 installation, Britain-based online tech publication The Register reported on Friday.
---
&nbsp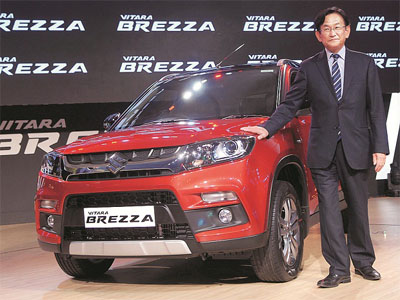 The country's top car-maker, Maruti Suzuki India Ltd (MSIL), has never had a better ride. It sold a record number of cars in the first nine months of 2016-17, clocking its best revenue and profits. The company has not only grown its share in the domestic market, but has also improved its product portfolio by launching new and premium models, including sports utility vehicles (SUVs). This helped in a higher realisation per vehicle. In spite of rising competition from rivals, the car-maker now has 47.3 per cent share of the passenger car market, slightly higher than the 46.8 per cent share it had in 2015-16.
---
&nbsp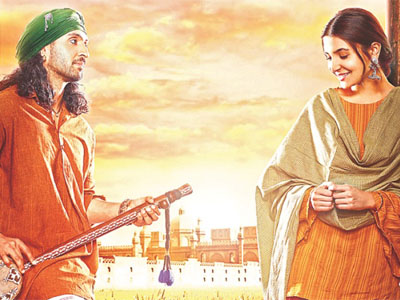 Phillauri, a romantic comedy film featuring Anushka Sharma, Diljit Dosanjh and Suraj Sharma, minted Rs 4.02 crore on its opening day.
Set in Phillaur, Punjab, the Anshai Lal directorial tells the story of Kanan (Suraj), who is persuaded by his friends and family to marry a tree to ward off the bad luck afflicting his love-life. To Kanan's surprise, this awakens an ancient tree spirit Shashi, played by Anushka.
---
&nbsp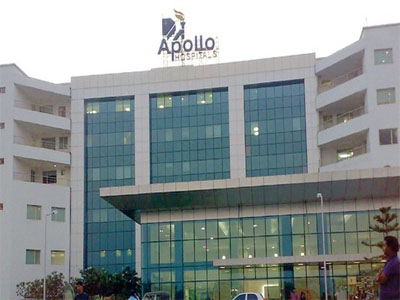 Apollo Hospitals Enterprise Ltd (AHEL) is looking at restructuring its retail pharmacy business in order to bring down the foreign holding in retail below 51 per cent. The move is expected to help the company get FIPB aaproval for its pending Rs 750 crore rights issue.
The decision comes as the Foreign Investment Promotion Board (FIPB) has been holding back its approval for the hospital chain to raise Rs 750 crore from foreign investors. The FIPB had passed on AHEL's proposal to raise Rs 750 crore through rights issue to the Cabinet Committee on Economic Affairs (CCEA) for its consideration in a the meeting held on February 21, according to a latest announcement.
---
&nbsp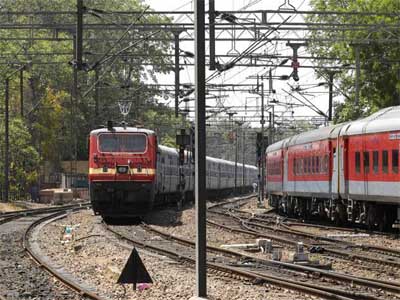 New Delhi: Indian Railways is considering ending state-owned Steel Authority of India Ltd's (Sail) virtual monopoly on supplying steel for standard rail tracks, opening up annual purchases worth up to $700 million to the private sector, people close to the matter told Reuters.
The vast state rail operator is undergoing a $130 billion, five-year overhaul to modernise the world's fourth-largest network, which is blighted by ageing track and saturated capacity.
---
Be the first person to write a business review for Lack of investments in new tech may crimp TCS growth