Lack of investments in new tech may crimp TCS growth
Posted on 6th January 2016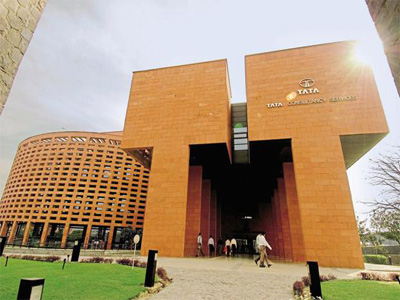 Bengaluru: It's time chief executive officer and managing director Natarajan Chandrasekaran sheds the invented-here approach at Tata Consultancy Services Ltd (TCS), India's largest software services company.

For the first time since TCS went public in 2004, its annual growth will be less than or at best on par with Accenture Plc., which is double the size of the Mumbai-based company.

Accenture's aggressive acquisition streak (a little over $1 billion spent last year) in buying boutique design firms and analytics and cloud computing companies contributed significantly to its overall growth.

Analysts estimate TCS to report at-best 6% dollar revenue growth in the financial year ending March. Client-specific challenges, a negative cross-currency impact and macroeconomic uncertainty means TCS will likely see tepid 0.3% sequential growth in the third quarter, and 0.5% growth in the current quarter (See table).

TCS, which ended with $16.5 billion in revenue last year, has stubbornly shied away from making any acquisitions, as the management believes it can build new technologies in-house.

A spokeswoman for TCS declined to offer a comment as the company is in the quiet period ahead of declaring its third-quarter earnings on 12 January.

Accenture, which follows a September-August fiscal year, reported a 6% increase in revenue in the year ended August 2016. However, Accenture's 15 acquisitions accounted for 2 percentage points of overall 10.5% constant currency growth. Constant currency eliminates the effect of currency movements.

In the current year, Accenture is expected by analysts to record 5% growth.

Considering TCS reported 15% growth in 2014-15, and 7.1% growth last year, a projected 6% increase in the current financial year underlines the biggest concerns analysts have on the future of India's $150 billion outsourcing industry: growth is slowing because of not enough investments in disruptive technologies.

"We think that ACN (Accenture) has the best in class M&A (merger and acquisition) strategy within IT Services, which has helped drive digital revenue growth," Keith Bachman, an analyst with BMO Capital Markets, wrote in a note detailing the digital capabilities, last year. "Over the past few years, ACN has continually completed smaller deals that have either supported one of its industry verticals or provided new IP (intellectual property) for its New/digital strategy. While none of the acquisitions have been meaningful contributors to revenue growth by themselves, we think the collective sum has helped."

Newer technologies, like data analytics and cloud computing, along with a strong consultancy practice, are the growth drivers for technology outsourcing vendors as customers across industries are spending less on traditional outsourcing work like application maintenance.

Worryingly, it is not TCS alone which is struggling for growth. India's second-largest IT firm, Infosys Ltd, despite early signs of a turnaround under Vishal Sikka, will grow at-best 7.4% in the current year, while Wipro Ltd, which reported 7.1% growth in 2014-15, is expected to grow at-best 4.9% in the current year.

A few Indian technology firms concede that they were lagging behind in making investments in newer technologies.

"There is no doubt that Accenture leads," said a senior executive at Wipro, who declined to be named as the company is in a quiet period ahead of its third-quarter earnings announcement on 25 January. "But there is enough and more opportunity in this space. We bought Appirio. So eventually the companies which make enough investments in these (digital) technologies should be able to grow faster."

Wipro spent $500 million to buy Appirio, a US-based cloud services firm, in October.

Although digital remains a fuzzy word for now, growth in cloud computing or analytics or security offerings at home-grown companies lags that of Accenture.

Accenture claims its "New" offerings, which include digital, cloud computing and security-related solutions, accounted for 40% or $13.15 billion in revenue.

The new solution offerings reported over 30% growth in the year ended August last year. During the July-September period last year, TCS's digital offerings grew 24% from the year-ago period to $704.2 million, or 16.1% of its quarterly $4.37 billion in revenue.

Hearteningly for home-grown technology firms like TCS, higher profitability is one reason which should assuage concerns for now. TCS's 26% operating margin at the end of September period is far higher than Accenture's 14.6% profitability at the end of August. This higher profitability offers Indian firms to offer price discounts in commoditized outsourcing deals, and enough cash to spend on acquisitions.
&nbsp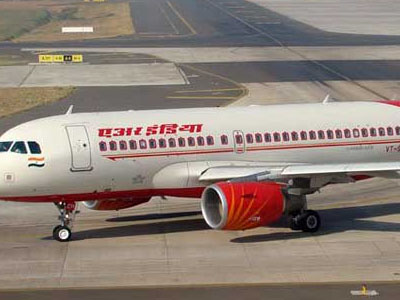 The Modi government, true to its intentions of divesting Air India, has put apartments owned by the airline across Mumbai on the block. These apartments, most of which are concentrated in upmarket South Mumbai, are expected to fetch Air India a minimum of Rs 305 crore. According to the company's auction documents, the minimum price (called the reserve price from which bidding shall start), range from above Rs 10 crore to a little under Rs 1 crore.
While the bids for some these properties need to be submitted on or before August 31, bids for others can be submitted a day later on September 1, 2017. Cushman and Wakefield has been appointed as the advisors for the sale of these properties.
---
&nbsp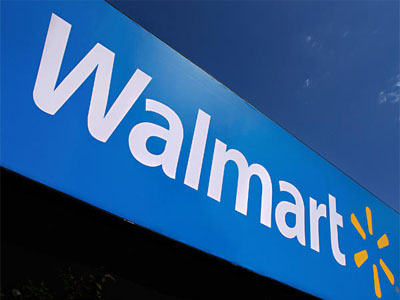 Walmart and Google are today announcing a new partnership that will enable voice shopping through Google Assistant, Google's virtual assistant that lives on devices like its smart speaker, Google Home. Specifically, consumers will now be able to take advantage of Walmart's "Easy Reorder" feature through an integration with Google's shopping service, Google Express. This will allow consumers to shop from hundreds of thousands of Walmart products just by speaking, the companies explain.
Related to this, Google Express is also today ditching its membership fees, and now promises free delivery across its retailers in one to three days, as long as customer orders are above each store's minimums.
---
&nbsp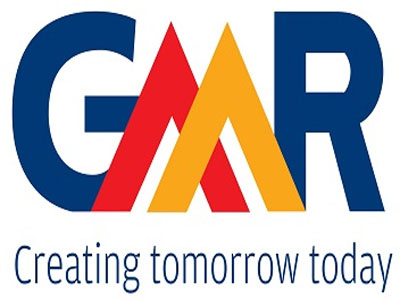 After a game of patience, GMR Infrastructure Ltd's sustained focus on airports is slowly paying off. Return on investments in airports' development and maintenance is improving, as regulations are being eased and traffic at key airports is rising.
On Tuesday, the company detailed its expansion plans for its prized asset, Delhi International Airport (Pvt.) Ltd (DIAL), where it leads the consortium. A 60% increase in capacity for passenger traffic and increase in cargo handling infrastructure, besides world-class facilities, will be done in three phases over a decade. Although this would imply cost increases in the near term, it would gradually ramp-up revenue and profit. In fact, June quarter passenger traffic at Delhi airport grew by 14%.
---
&nbsp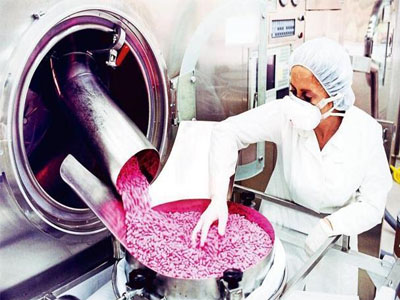 New Delhi: The government is close to finalizing a proposal to grant licences in perpetuity to pharmaceutical companies, scrapping the existing policy that required renewal of licences every five years.
Aimed at enhancing the ease of doing business in India, the government has proposed that manufacturers be granted licences that will remain valid as long as they comply with good manufacturing practices (GMP).
---
&nbsp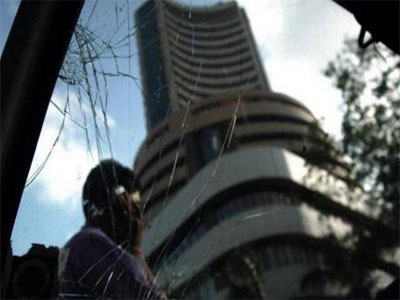 The BSE Sensex firmed up by another 149 points and the Nifty reclaimed the 9,800—mark in opening trade on Wednesday, aided by fresh buying mainly in realty, healthcare and banks, coupled with positive global cues.
The 30—share index moved higher by 149.01 points, or 0.47 %, to 31,440.86. The gauge had gained 33 points in yesterday's session.
---
Be the first person to write a business review for Lack of investments in new tech may crimp TCS growth