Lack of investments in new tech may crimp TCS growth
Posted on 6th January 2016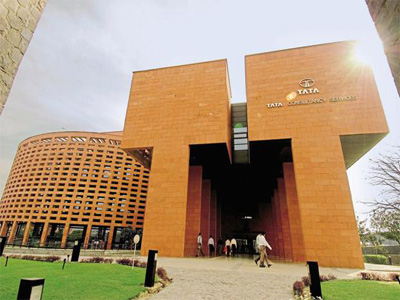 Bengaluru: It's time chief executive officer and managing director Natarajan Chandrasekaran sheds the invented-here approach at Tata Consultancy Services Ltd (TCS), India's largest software services company.

For the first time since TCS went public in 2004, its annual growth will be less than or at best on par with Accenture Plc., which is double the size of the Mumbai-based company.

Accenture's aggressive acquisition streak (a little over $1 billion spent last year) in buying boutique design firms and analytics and cloud computing companies contributed significantly to its overall growth.

Analysts estimate TCS to report at-best 6% dollar revenue growth in the financial year ending March. Client-specific challenges, a negative cross-currency impact and macroeconomic uncertainty means TCS will likely see tepid 0.3% sequential growth in the third quarter, and 0.5% growth in the current quarter (See table).

TCS, which ended with $16.5 billion in revenue last year, has stubbornly shied away from making any acquisitions, as the management believes it can build new technologies in-house.

A spokeswoman for TCS declined to offer a comment as the company is in the quiet period ahead of declaring its third-quarter earnings on 12 January.

Accenture, which follows a September-August fiscal year, reported a 6% increase in revenue in the year ended August 2016. However, Accenture's 15 acquisitions accounted for 2 percentage points of overall 10.5% constant currency growth. Constant currency eliminates the effect of currency movements.

In the current year, Accenture is expected by analysts to record 5% growth.

Considering TCS reported 15% growth in 2014-15, and 7.1% growth last year, a projected 6% increase in the current financial year underlines the biggest concerns analysts have on the future of India's $150 billion outsourcing industry: growth is slowing because of not enough investments in disruptive technologies.

"We think that ACN (Accenture) has the best in class M&A (merger and acquisition) strategy within IT Services, which has helped drive digital revenue growth," Keith Bachman, an analyst with BMO Capital Markets, wrote in a note detailing the digital capabilities, last year. "Over the past few years, ACN has continually completed smaller deals that have either supported one of its industry verticals or provided new IP (intellectual property) for its New/digital strategy. While none of the acquisitions have been meaningful contributors to revenue growth by themselves, we think the collective sum has helped."

Newer technologies, like data analytics and cloud computing, along with a strong consultancy practice, are the growth drivers for technology outsourcing vendors as customers across industries are spending less on traditional outsourcing work like application maintenance.

Worryingly, it is not TCS alone which is struggling for growth. India's second-largest IT firm, Infosys Ltd, despite early signs of a turnaround under Vishal Sikka, will grow at-best 7.4% in the current year, while Wipro Ltd, which reported 7.1% growth in 2014-15, is expected to grow at-best 4.9% in the current year.

A few Indian technology firms concede that they were lagging behind in making investments in newer technologies.

"There is no doubt that Accenture leads," said a senior executive at Wipro, who declined to be named as the company is in a quiet period ahead of its third-quarter earnings announcement on 25 January. "But there is enough and more opportunity in this space. We bought Appirio. So eventually the companies which make enough investments in these (digital) technologies should be able to grow faster."

Wipro spent $500 million to buy Appirio, a US-based cloud services firm, in October.

Although digital remains a fuzzy word for now, growth in cloud computing or analytics or security offerings at home-grown companies lags that of Accenture.

Accenture claims its "New" offerings, which include digital, cloud computing and security-related solutions, accounted for 40% or $13.15 billion in revenue.

The new solution offerings reported over 30% growth in the year ended August last year. During the July-September period last year, TCS's digital offerings grew 24% from the year-ago period to $704.2 million, or 16.1% of its quarterly $4.37 billion in revenue.

Hearteningly for home-grown technology firms like TCS, higher profitability is one reason which should assuage concerns for now. TCS's 26% operating margin at the end of September period is far higher than Accenture's 14.6% profitability at the end of August. This higher profitability offers Indian firms to offer price discounts in commoditized outsourcing deals, and enough cash to spend on acquisitions.
&nbsp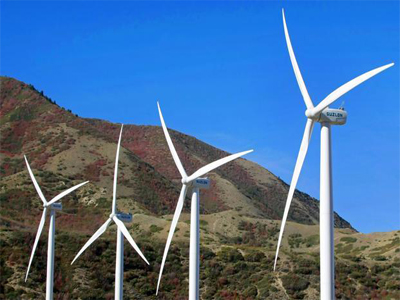 New Delhi: Prime Minister Narendra Modi's government is seeking to step up the pace of auctioning power-purchase contracts for wind-energy plants, building on a contest that reaped record-low prices for solar farms earlier this month.
The government plans to offer deals covering almost 4 gigawatts of wind capacity in the current fiscal year ending March 2018 in addition to 750 megawatts of solar capacity it will tender next month, Ashvini Kumar, managing director at Solar Energy Corp. of India, the country's implementing agency for renewable targets, told reporters in New Delhi.
---
&nbsp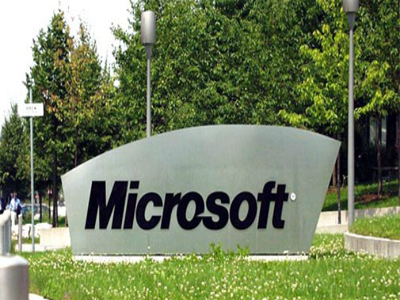 Microsoft India today said it has enhanced all types of paternal leave benefits and introduced a new family caregiver leave — which entails four weeks of paid leave to take care of an immediate family member. From April 21, Microsoft India has enhanced all types of paternal leave benefits such as paternity, adoption, and surrogacy. Besides, the company has introduced a new family caregiver leave benefit, which includes four weeks of paid leave to take care of an immediate family member with a serious health condition.
---
&nbsp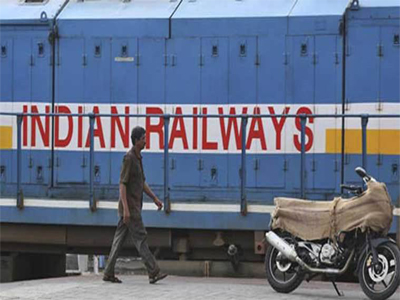 NEW DELHI: The railways will increase 3AC coaches in long distance trains to cater to the growing demand for air-conditioned coaches.
Railway data shows that between April 1, 2016 and March 10, 2017, 3AC coaches carried 17 per cent of all passengers in long-distance trains which accounted for 32.60 per cent of all the earnings from passenger fares.
---
&nbsp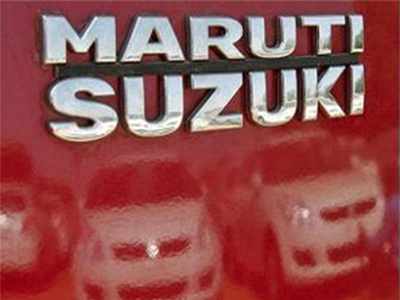 Maruti Suzuki has silently launched the 2017 DZire Tour at a starting price of Rs 5.24 lakh, ex-showroom Delhi. The company will sell the new DZire Tour only for the fleet market. Earlier, the Maruti Suzuki DZire Tour was sold in a diesel version, however, the new car will now also be offered with a 1.2-litre K-Series petrol engine that produces 84 hp of power and 114 Nm of torque.
The diesel version gets the existing 1.3 litre DDiS unit that generates 74 hp of power and 190 Nm of torque. Both engines are paired to a 5-speed manual gearbox. The car manufacturer has not offered the DZire Tour with an automatic or an AMT (Automated Manual Transmission) gearbox.
---
&nbsp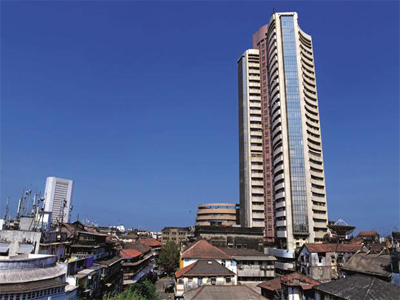 Markets ended in red for the second straight week due to weakness due to persistent selling pressure in view of disappointing earnings results from companies amidst weakness in the global market, as investors maintained caution ahead of elections in France over the weekend and as geopolitical tensions notably those between the US and North Korea weighed on sentiment. The Sensex fell in three out of five sessions of the week. As trading was largely listless and rangebound throughout the session.
---
Be the first person to write a business review for Lack of investments in new tech may crimp TCS growth