NIIT Tech net profit down over 47% to Rs 28.6 cr for Q1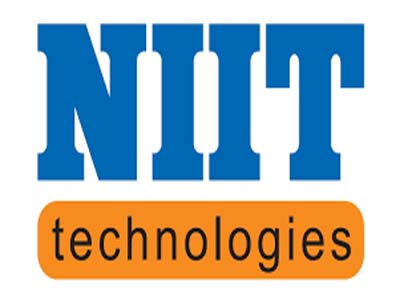 NIIT Technologies on Friday reported a 47.5 per cent decline in its net profit for the first quarter of current financial year at Rs 28.6 crore on account of a one-time provision of Rs 36.1 crore.
The company said it has made a provision of Rs 36 crore for amounts outstanding in respect of a government contract, where the programme has been put on hold to resolve project issues.
The company though did not share specific details about the project but said it is trying to resolve issues regarding the project.
The company had reported a net profit stood of Rs 54.4 crore in Q1last year.
Revenues of the firm grow 4.5 per cent to Rs 670.7 crore in from Rs 642.1 crore in Q1 last year, as per Indian Accounting Standard.
"International revenues improved marginally during the quarter, revenues declined sequentially mainly on account of seasonality in our domestic GIS business", said Arvind Thakur, CEO and Joint MD, NIIT Technologies Ltd.
During the quarter, the company's domestic business declined 26.5 per cent due to seasonality in Geographic Information Systems (GIS) and lower revenues from government clients.
The company's international business grew 0.5 per cent. US accounted for 48 per cent of the revenues with strong growth coming from banking, financial services and insurance (BFSI).
Europe, the Middle East and Africa's (EMEA) share declined to 32 per cent mainly due to reduced business in the UK insurance sector, while Asia Pacific accounted for 12 per cent of the revenues.
Asked about the impact of Brexit, Sudhir Chaturvedi, COO, NIIT Technologies said currently the company is witnessing an impact on the insurance vertical but in the long run the company will benefit from a services perspective because more work and technologies changes will be needed.
"Next year, there will be areas of opportunity and people who are quick to capitalize on that will gain," Chaturvedi said.
The company's order intake during the quarter was $101 million resulting in $307 million of order book executable over the next 12 months.
The company added 4 new customers during the quarter, including a Tier-I airline and a regional insurer in the US.
The company had a total head count of 9,022 at the end of the said quarter, while the attrition was 13.4 per cent.