HPCL to rework Rajasthan oil refinery terms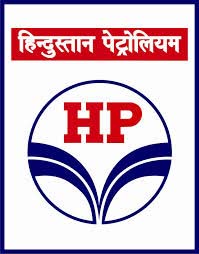 In an effort to revive its Rs 37,230-crore refinery-cum-petrochemical complex plan in Rajasthan's Barmer district, centrally owned Hindustan Petroleum Corporation (HPCL) might sign a fresh memorandum of understanding (MoU) with the state government.
After taking office last December, state chief minister Vasundhara Raje had raised objections to the fiscal concessions proposed for the nine-million-tonne project, for which Sonia Gandhi, national head of the then ruling party at Centre and state, had laid the foundation stone before the election. "To keep the plan afloat, the company is now in talks to rework the MoU signed with the Ashok Gehlot government last year," said an official.
"In the earlier meeting with us, the CM expressed unhappiness over the fiscal terms. This specifically included the previous government's offer to provide an interest-free loan for 15 years. We may be reworking that soon," said a company official. The state government had agreed to offer an interest-free loan from 2016-17 to 2030-31, to be repaid in annual installments from 2031-32.
Under the earlier terms, the state government would take a 26 per cent stake in the project. It would also extend a support of $1 a barrel on purchase of crude oil by the refinery and give discounts to oil marketing companies on the refinery gate price. About half the crude oil for the refinery was also expected to come from Barmer district, from the oil struck by Cairn Energy at the Mangala field in 2004. HPCL had planned to import the rest.
Cairn currently produces about 175,000 barrels of crude oil daily from Barmer. Oil and Natural Gas Corporation holds 30 per cent participating interest in Barmer's RJ-ON-90/1 block; Cairn India holds the remaining 70 per cent. HPCL was planning to source half the crude for the refinery from South America, to match the waxy quality of the Cairn oil.