Global mobility firm Flix to enter India in early 2024 with bus service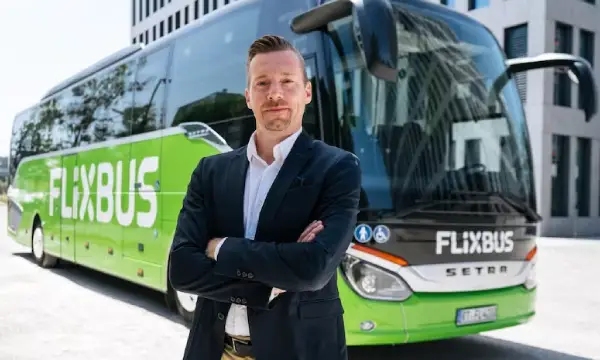 Flix, an international mobility company, will launch operations in India and aims to run the first intercity green lines by early 2024.

Flix said in a statement it provides services in Europe, the Americas, and Turkey and will bring its "unique business model" to India, one of the largest bus markets in the world. It is forming a team in India for FlixBus and has appointed Surya Khurana as country managing director.

"With our strong focus on standardisation and safety, we will build the most competitive bus network in this region (India). We are willing to invest substantially in the local market, create jobs and we are targeting market leadership," said André Schwämmlein, Flix's co-founder and chief executive officer.

India aims to make collective transport electric and has a plan to achieve a target of 40 per cent e-bus penetration by 2030 and net neutrality by 2070.

"I'm excited to share that India will join the Flix network as the 42nd country worldwide. Our mission is to offer affordable and sustainable travel options for everyone, and we see significant demand for such services in India," said Schwämmlein.

Flix said its business model and technology will work for small and medium-sized local bus partners in planning, booking operations, and pricing. FlixBus is expected to face competition from RedBus, RailYatri, ZipGo, among others. Paytm, Makemytrip, Yatra also offer bus booking services on their platforms.

FlixBus' international ventures began in 2015 when it launched its long-distance bus routes in France, Italy, Denmark, Netherlands and Croatia.

Flix operates in 40 countries, serving a total of more than 5,500 destinations globally, and is employing more than 5,000 people of over 90 nationalities. Since the company's foundation in 2013, Flix has carried close to 300 million travelers worldwide. In 2022, the decade-old company posted revenues of 1.5 billion Euros.

Flix bought US-based popular transport firm Greyhound two years back. It operated the first green long-distance train in 2018, initiated a pilot project for all-electric long-distance buses in 2018, and launched the EU's first biogas-powered long-distance buses in 2021.