Nitish should stop making people of Bihar suffer: Ravi Shankar Prasad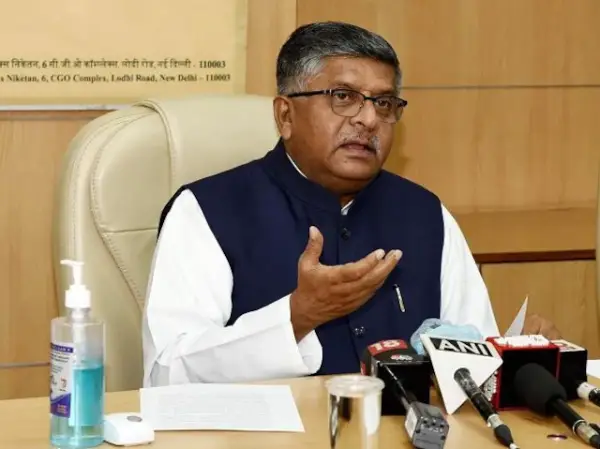 Bharatiya Janata Party (BJP) leader Ravi Shankar Prasad on Tuesday attacked Bihar Chief Minister Nitish Kumar saying that he should stop making the people of Bihar "suffer" due to his governance.

Talking to ANI, the BJP leader said, "Bihar CM Nitish Kumar used to say that I will die but not form a coalition with Tejashwi Yadav. He must stop making the people of Bihar suffer due to his governance."

"The people of Bihar have decided to vote for BJP, and riding on that we will win the 2024 Lok Sabha elections and 2025 Vidhan Sabha elections by big margins," he added.

Earlier on Sunday, BJP MP Sushil Modi said that there will be "no coalition" with Janata Dal (United) in the future as Bihar Chief Minister Nitish Kumar has become a "liability" now.

Talking to reporters here on Sunday, the former Bihar Deputy CM said, "Prime Minister Narendra Modi Ji, Home Minister Amit Shah and all senior leaders have made it very clear that there will be no coalition with Nitish Kumar or JDU in the future."

"The person not just betrayed BJP, he also betrayed the mandate of the people and PM Modi," he added.

Sushil Modi said that Nitish Kumar has become a "liability" and his vote-attracting capability has ended.

"Coalition happens with those who have power, but Nitish Kumar has become a "liability" now. His ability to transfer votes has ended. He was able to win 44 seats in the last Assembly elections, just because PM Modi campaigned for him, or else he would not have even won 15 seats," he said while elaborating that Nitish Kumar's charisma to attract votes has ended and the BJP will contest alone on PM Modi's popularity.

The BJP leader further said that BJP is happy that it will now be able to contest elections on its own potential.

"Nitish Kumar is powerless now. Whether in BJP or in RJD, he will no longer be able to attract votes. We are happy that he has left the coalition, and now we can contest the upcoming Assembly elections in 2025 on our own and will come to power," he added.

Back in August last year, Nitish Kumar ended his alliance with the Bharatiya Janata Party-led (BJP) National Democratic Alliance.

Nitish Kumar joined hands with Tejashwi Yadav under 'Mahagathbandhan' (Grand Alliance) after quitting his former alliance partner BJP and became the chief minister of Bihar for the eighth time.

JD-U and BJP had fought the 2020 assembly polls together and Nitish Kumar was made the chief minister of the alliance though the BJP had won more seats. Nitish Kumar's ties with BJP stretched over two decades and he was a minister in the Atal Bihari Vajpayee government in 1996.