Zomato plunges 15%, hits lowest level since July 2022 on heavy volumes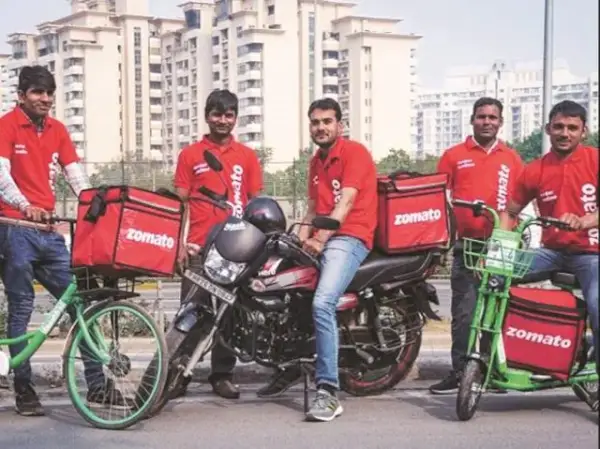 Shares of food aggregator platform Zomato plunged 15 per cent, hitting almost six-month low of Rs 44.35, on the BSE in Wednesday's intra-day trade amid heavy volumes. The stock was trading at its lowest level since July 28, 2022. It had hit all-time low of Rs 40.55 on July 27, 2022.

At 10:53 AM, Zomato was quoting 7 per cent lower at Rs 48.65, as compared to 1.04 per cent decline in the S&P BSE Sensex. A combined 115 million equity shares had changed hands on the NSE and BSE till the time of writing of this report.

In the past three months, the stock price of Zomato has tanked 31 per cent, as compared to 1.5 per cent rise in the S&P BSE Sensex.

According to media reports, Zomato has discontinued its 10-minute delivery offering, Zomato Instant, as the business has struggled to grow and faces challenges in turning profitable. The company has denied these claims, stating that the business is just being rebranded. CLICK HERE FOR FULL REPORT

Meanwhile, Zomato has relaunched its loyalty programme and rebranded it to 'Zomato Gold'. The new programme replaces its erstwhile versions 'Pro' and 'Pro Plus' that were likely discontinued for both new subscriptions and renewals in early Q2FY23. The development is in line with the management's earlier commentary that it will soon reinstate a revamped version of the loyalty programme.

The latest version offers free food delivery services on all orders above Rs 199 from restaurants within a 10 km range of the user, additional discounts of up to 30 per cent at certain restaurants, guaranteed compensation of Rs 100 coupon in case of delays, and VIP access to restaurants during rush hours. It also offers benefits on dining out at certain restaurants. The introductory price stands at Rs 149 for 3 months membership (annual plans not available yet).

"The relaunch of the loyalty programme is important due to growing concerns on sequential growth in Zomato's food delivery business and the high likelihood of the company having lost some market share to Swiggy in recent quarters as the latter had continued to run its loyalty programme especially when 'Pro Plus' was absent," analysts at JM Financial Instiutional Securities said in an internet sector update.

While it is pertinent to note that loyalty programmes typically do run the risk of hurting margins, the brokerage firm believes Zomato has enough levers (room to increase restaurant take-rates and ad-income, and lower delivery charges) to support the programme without hurting its food delivery contribution margin of over 4.5 per cent that was reported in Q2FY23.

That said, analysts at HSBC Global Research believe slow industry and aggressive competition may impact growth in Q3FY23, even though profitability should continue to improve. "High competitive intensity may restrict further profitability gains in 2023; growth acceleration is more critical. Blinkit business will continue to contribute more to the Zomato valuation in 2023," analysts said.