HDFC Bank Q4 net profit rises 18% YoY to Rs 8,186 crore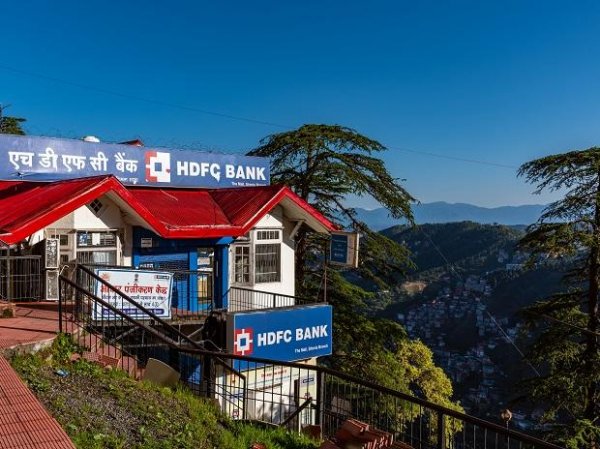 India's largest private lender HDFC Bank on Saturday reported a 18 per cent year-on-year growth in standalone net profit for the quarter ended March 2021 (Q4FY21) at Rs 8,186 crore. It was Rs 6,927.6 crore in the year-ago period (Q4FY20).

However, sequentially, the standalone net profit declined 6.5 per cent compared with Rs 8,758 crore in the December quarter (Q3FY21).

The lender's board of directors decided against declaring any dividend for FY21 in light of the second coronavirus wave.

Net Interest Income (NII) --- the difference between interest earned through lending and interest paid to depositors --- of the Bank saw a 12.6 per cent rise to Rs 17,120 crore in the reporting quarter, compared to Rs 15,204 crore in the same period last year.

The lender said the coronavirus-induced slowdown led to a decrease in loan originations, the sale of third party products, the use of credit and debit cards by customers and also the efficiency in collection efforts.

"This may lead to a rise in the number of customer defaults and consequently an increase in provisions," it said.

"The extent to which the pandemic, including the current "second wave" that has significantly increased the number of cases in India, will continue to impact the Group's results. The Bank's results will depend on ongoing as well as future developments, which are highly uncertain, including, among other things, any new information concerning the severity of the pandemic and any action to contain its spread or mitigate its impact whether government-mandated or elected by us," HDFC Bank said in a filing.

Other income or the non-interest revenue during the quarter rose 26 per cent to Rs 7,593 crore as againsr Rs 6,032 crore in the year-ago period.

The Bank's net revenues (net interest income plus other income) grew to Rs 24,713 crore in Q4FY21 from 21,236 crore in the same period a year earlier.

The Bank's gross non-performing assets (NPAs) rose sequentially at 1.32 per cent in Q4FY21. In Q3FY21, gross NPA of the bank was 0.81 per cent. Meanwhile, net NPAs of the lender stood at 0.40 per cent in the March quarter.

Capital adequacy ratio of the Bank at the end of March quarter stood at 18.8 per cent, well above the regulatory requirement of 11.075 per cent.

Provisions and Contingencies for the March quarter stood at Rs 4,693 crore as against Rs 3,784 crore in the year earlier period. Total deposits in Q4FY21 saw an increase of 16 per cent over the year-ago quarter.

On Friday, the company's scrip closed marginally higher (0.056 per cent) at Rs 1,430.90 a piece on NSE.