COVID-19: After Pune, Maharashtra govt imposes restrictions in Nagpur, shuts down schools, colleges till March 7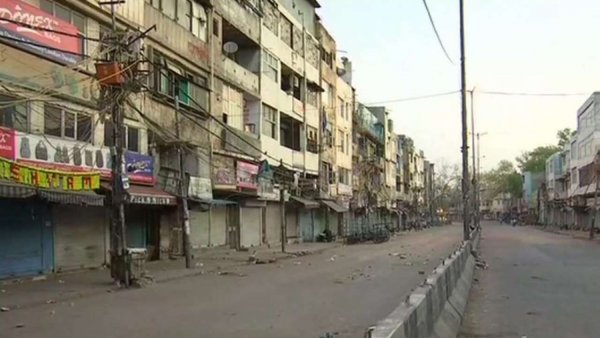 As several regions in Maharashtra witness a spike in COVID-19 cases, the administration in Nagpur as taken strict measures to keep the infections in check. In wake of the new cases, Minister Nitin Raut has said that strict regulations will be implemented in Nagpur.

The administration has closed all the weekly markets till March 7. Additionally, schools, colleges and coaching centres have also been ordered to be closed till March 7. Hotels have been asked to operate only till 9 pm and at 50% capacity.

Coronavirus infections are on the rise again in Nagpur. To prepare for the situation, Raut held a review meeting on Monday in which some major steps were decided to be taken. Notably, the number of COVID-19 patients in Nagpur has been increasing rapidly recently. In the last three days, more than 2,000 patients have been found positive. However, residents of Nagpur are still not seen following the COVID-19 guidelines.

From February 25 to March 7, no religious and political events will take place. After Amravati, now these restrictions have been imposed in Nagpur.

As per a Zee News report, weddings will take place at home and no more than 50 people have been allowed to attend. Wedding ceremonies will not take place in the Mars offices until March 7.

The administration has also decided to reopen the COVID-19 centers that were closed down earlier. The number of home visits by the health team will be increased and new hotspots and containment zones will be identified as well.

This comes as the Maharashtra government on Sunday announced a one-week lockdown in the state's Amravati district from Monday, 22 February owing to the rising coronavirus cases.

The lockdown will remain in place till March 1, 2021. The government said only essential services will be allowed to function during the strict seven-day lockdown.