JSW group will bring down China imports to zero in 2 years: Parth Jindal
Posted on 3rd July 2020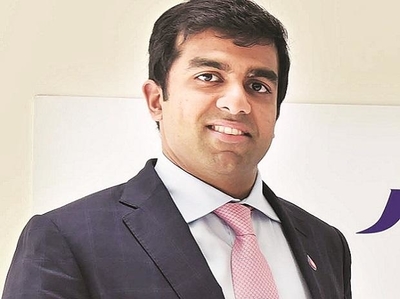 As the clamour to boycott Chinese products grows amid a stand-off between the Indian and Chinese armies in eastern Ladakh, several companies have indicated they would cut imports from the neighbouring country and support the government's self-reliance theme.

Parth Jindal, managing director of JSW Cement, said on Thursday that the JSW group, promoted by his family, would be bringing down its imports from China to zero within two years.

While Jindal was not available to share the detailed strategy to achieve this, he made the group's plans public via Twitter. "The unprovoked attack by the Chinese on Indian soil on our brave jawans has been a huge wake-up call and a clarion call for action. We @TheJSWGroup have a net import of $400 million from China annually and we pledge to bring this down to zero in the next 24 months," he tweeted. Sources in the company said the current Chinese imports included machinery parts for its steel, energy, and cement businesses.

"The idea is to strengthen the supply chain within the country and in that process become self-reliant to whatever extent we can. It is a directional shift that we are looking to make," Jayant Acharya, director (commercial) at JSW Steel, told Business Standard.

Since the bloody clash in the Galwan Valley last month, in which 20 Indian soldiers lost their lives, a number of domestic companies have asserted they stand with the policy of manufacturing products locally through 'Make in India'. "We can reduce our dependency on products from China by developing a large-scale, efficient and cost-effective domestic industrial ecosystem," S N Subrahmanyan, chief executive officer and managing director at L&T, had said last month.

While the firm's defence division does not import from China, its other businesses source products from that country. Earlier this month, Anil Agarwal, executive chairman of Vedanta Resources, had given a call to give up on Chinese goods. "Most power plants in India are imported from China. BHEL, a PSU, is very capable of producing the best power plants in the world. If given full autonomy and either corporatised or privatised, without laying off any personnel, it can do wonders for #atmanirbharIndia," Agarwal tweeted on June 17.

Much before the current India-China dispute, Reliance Industries had divulged its intention to not rely on China. During US President Donald Trump's visit to India in February, RIL Chairman Mukesh Ambani said Reliance Jio had not bought a single Chinese component. "We're going to do 5G. We're the only network in the world that doesn't have a single Chinese component," Ambani reportedly told Trump. The US government has been putting a lot of pressure on India to keep China's Huawei off the 5G equipment suppliers' list. After the latest Chinese incursions into India, Huawei's future in India looks uncertain.
Noida gets 400-bed Covid-19 hospital, CM Yogi Adityanath reviews facilities
Posted on 8th August 2020
Uttar Pradesh Chief Minister Yogi Adityanath on Saturday inaugurated a dedicated 400-bed government hospital for COVID-19 patients in Noida.

The facility is located in Sector 39 of the city and has come up in association with the Tata Trusts and the Bill and Melinda Gates Foundation, according to officials.
---
Gold price today at Rs 56,050 per 10 g; silver at record Rs 76,510 a kg
Posted on 8th August 2020
Gold prices today jumped to Rs 56,050 from Rs 55,350 per 10 gram, while silver climbed to Rs 76,510 from Rs 73,500 per kg, according to Good Returns website.

Gold jewellery prices vary across India, the second-largest consumer of the metal, due to excise duty, state taxes, and making charges.
---
US election: China would love to have me lose to 'sleepy' Biden, says Trump
Posted on 8th August 2020
US President Donald Trump on Friday (local time) said that China would love to have an election if he lost to his sleepy Democrat presidential candidate Joe Biden.

China would love for us to have an election where Donald Trump lost to sleepy Joe Biden. They would dream (that) they would own our country. If Joe Biden was president, China would rule our country, he told reporters here.
---
Facebook builds 600 affordable homes to address housing crisis in US
Posted on 8th August 2020
Facebook has produced and preserved approximately 600 affordable homes near its headquarters in Menlo Park, California, of which roughly 70 per cent are reserved for extremely low and very low-income residents.

The company said it is on track to creating approximately 750 affordable homes by 2022.
---
Amazon, Flipkart set to witness business worth $600 mn during sale events
Posted on 8th August 2020
E-commerce companies Amazon and Flipkart are expecting to witness a total business of about $600 million during their ongoing sale events. This is at least 25 per cent higher in terms of sales compared to the business these firms would have generated for such small scale events during pre-Covid times, according to the industry insiders and analysts. They are also witnessing an increase in volumes (number of orders) which is 40 per cent higher than the normal times. Walmart-owned Flipkart is running the 5-day 'Big Saving Days' sale till Monday, coinciding with Amazon's 48-hour Prime Day sale which ended on Friday night.
---
Be the first person to write a business review for JSW group will bring down China imports to zero in 2 years: Parth Jindal