As amalgamation with United Bank, OBC takes effect, PNB becomes India's second largest PSB after SBI
Posted on 1st April 2020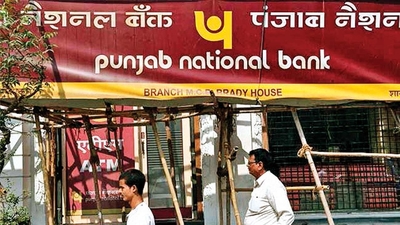 The Punjab National Bank (PNB) has become the second-largest nationalized bank of the country - both in terms of business and branch network - after its amalgamation with United Bank of India and Oriental Bank of Commerce which came into effect on April 1.

The State Bank of India (SBI) still remains the largest state-run bank in the country.

The amalgamation was notified by the Reserve Bank of India (RBI) last month.

All branches of United Bank of India and Oriental Bank of Commerce will now function as PNB branches while all customers, including depositors, will be treated as PNB customers. The amalgamated bank will have a wider geographical reach through 11,000 plus branches, more than 13,000 ATMs, one lakh employees and a business mix of over Rs 18 lakh crore, the PNB said in a press release.

The synergy from the amalgamation will create a globally competitive, next-generation bank, PNB 2.0, it said.

The amalgamated bank will be offering specified inter-operable services through all branches and all platforms including Mobile and Internet Banking. To smoothen the customer transition, the Bank has appointed Bank Sathi at all branches/zones/head office (of all three banks) who will address customer concerns and assist them in choosing the right products and services, the PNB said.

A robust Risk Governance mechanism has been set up to mitigate risks and make the banking experience secure and safe, it said.

SS Mallikarjuna Rao, MD& CEO of Punjab National Bank said the new entity will also be an advanced new generation bank offering diversified products and highly personalized services to our customers.

"We are honoured to be a part of this historic moment. The new amalgamated entity - built on the illustrious tradition of legacy, ethos and trust – will also be an advanced new generation bank offering diversified products and highly personalized services to our customers. The bigger geographical footprint will help us serve our customers more effectively and efficiently," he said.

One of the oldest banks of India, Punjab National Bank commenced its operations on April 12, 1895, from Lahore, with an authorised capital of Rs 2 lakh and working capital of Rs 20,000. Established as a swadeshi bank, it was the first bank purely managed by Indians with Indian capital.

The mega-merger of 10 state-run banks into four larger PSBs came into effect on Wednesday, April 1. This also includes the amalgamation of Syndicate Bank into Canara Bank; Andhra Bank and Corporation Bank into Union Bank of India; and Allahabad Bank into Indian Bank.

After the consolidation of these banks, India will now have 12 Public Sector Banks from 27 PSBs in 2017. The government had said the amalgamation would result in the creation of seven large PSBs with scale and national reach with each amalgamated entity having a business of over Rs 8 lakh crore.
---
Coronavirus Outbreak: In highest spike yet, India's COVID-19 tally crosses 1.90 lakh cases; 5,394 deaths
Posted on 1st June 2020
The total number of confirmed cases of COVID-19 infection in India crossed the 1.90 lakh-mark on Monday, while the death toll has topped the 5,300-mark as well. At 9:30 AM on this day, the COVID-19 tally in the country has reached 1,90,535 cases, which includes 93,322 active cases; 91,819 cured, discharged, or migrated patients, and 5,394 deaths.
---
Online classes 'First Bell' for Kerala school students begins today
Posted on 1st June 2020
The new academic year begins today in Kerala. The Kerala government will begin virtual classes for school students from today, in an effort to ensure that they do not miss out on lessons due to COVID-19 induced lockdown.

More than 45 lakh students will be part of this online initiative.
---
Power bill over Rs 100,000? Now it's must to file income-tax return
Posted on 1st June 2020
The government has notified new income-tax return forms for 2019-20, making it mandatory for high spenders to file ITR and allowing assesses to avail benefits of extended timelines in view of Covid-19.

People incurring large spending will not be able to escape paying taxes, with the government making filing mandatory in specific cases even in their income is below the taxable limit.
---
Wajid Khan, of music composer duo Sajid-Wajid dies at 42
Posted on 1st June 2020
Wajid Khan, of music composer duo Sajid-Wajid, died at the age of 42. The news was confirmed by singer Sonu Nigam, who posted a picture on Instagram and wrote, My brother Wajid left us.

Speaking about his health condition, music composer Salim Merchant told PTI, He had multiple issues. He had a kidney issue and had a transplant a while ago. But recently he got to know about kidney infection... He was on the ventilator for the last four days, after his situation started getting worse. Kidney infection was the beginning and then he got critical.
---
Be the first person to write a business review for As amalgamation with United Bank, OBC takes effect, PNB becomes India's second largest PSB after SBI