Piramal Capital borrows Rs 1100 crore for 4 months from Barclays: Report
Posted on 2nd December 2019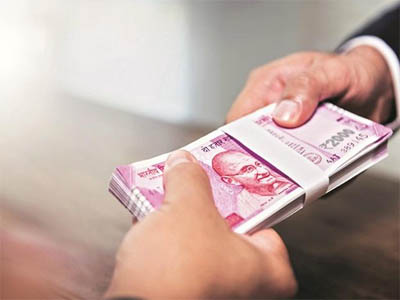 Billionaire Ajay Piramal's shadow banking unit has borrowed Rs 11 billion ($153 million) from Barclays Plc to refinance part of its existing debt and extend new loans, according to people familiar with the development.

While the rate of interest is 7.5 per cent on the four-month loan deal signed last week between Piramal Capital & Housing Finance Ltd. and the British bank, the blended annualized cost, including the fee, is higher than 10 per cent, the people said, asking not to be named as the information is not public. The Indian non-bank financier has offered to repay the borrowings from the money raised from a proposed share sale, and the security cover is two times the loan value, the people said.

The funding for Piramal Capital comes at a time many Indian financiers are reeling from a 17-month sustained upheaval in the nation's credit markets, which has hurt cash flow and curtailed their ability to repay loans. Piramal Capital was downgraded to AA from AA+ by ICRA Ltd. and Care Ratings Ltd. in June and July, citing funding challenges faced by the country's shadow lenders.

A Mumbai-based representative for Piramal and Hong Kong-based spokeswoman for Barclays declined to comment on the deal.

Barclays has solely underwritten the loan and will hold it on its books until repayment, one of the people said.

Piramal Enterprises Ltd., the flagship of the group with businesses ranging from lending to drug manufacturing, is in the process of a $770 million rights offering to bolster its balance sheet. In November, the company proposed repaying 15 billion rupees of debt to Standard Chartered Plc. early after getting a waiver on a covenant, people with knowledge of the matter had said.
Nirbhaya case: SC to hear curative petitions by two convicts on Jan 14
Posted on 11th January 2020

A five-judge bench of the Supreme Court will hear on January 14 curative petitions of two of the four death-row convicts in the Nirbhaya case.

A bench of Justices N V Ramana, Arun Mishra, R F Nariman, R Banumathi and Ashok Bhushan will hear the curative petitions filed by Vinay Sharma and Mukesh at 1.45 pm.
---
Goa police arrests 8 people with demonetised currency worth Rs 1.5 crore
Posted on 11th January 2020

Eight persons were arrested for allegedly possessing demonetised currency notes worth Rs 1.5 crore, Goa police said on Saturday.

The demonetised currency was seized during a routine search of vehicles at the Pollem border check post in South Goa on Friday, deputy superintendent of police (Canacona) Kiran Paudwal.
---
Illegal apartment complex in Kerala demolished; SC order implemented
Posted on 11th January 2020

A high rise apartment complex was brought down through controlled implosion method as authorities began implementing a Supreme Court order to demolish four illegal water-front structures in Maradu municipality here on Saturday.

The residential complex was demolished at 11.18 am.

The 60-meter high 19-storey building, known as "Holy Faith H20, was levelled in seconds in a spectacular implosion.
---
Panasonic Life to invest Rs 600 crore for electrical equipment near Chennai
Posted on 11th January 2020

Panasonic Life Solutions will invest Rs 600 crore in India, initially spending Rs 294.7 crore to set up an electrical equipment and wiring manufacturing plant in SriCity near Chennai.

The plant will start work by October 2021, becoming Panasonic's eighth electrical equipment production base in India after facilities in north and west India.
---
Centre notifies Citizenship Act amid protests; SC to hear pleas on Jan 22
Posted on 11th January 2020

The Centre notified the Citizenship Amendment Act (CAA) on Friday. The notification comes nearly a month after Parliament passed it on December 11, and in the wake of sustained anti-CAA protests. The Supreme Court is set to hear petitions challenging the constitutionality of the law on January 22.

The Centre, by notifying the law, has indicated its resolve to implement it even as lawyers and retired judges, Opposition parties, activists, students and retired bureaucrats have criticised it as unconstitutional as it discriminates on the basis of religion.
---
Be the first person to write a business review for Piramal Capital borrows Rs 1100 crore for 4 months from Barclays: Report