HDFC AMC, Polycab, ICICI Pru hit record highs on inclusion in MSCI index
Posted on 8th November 2019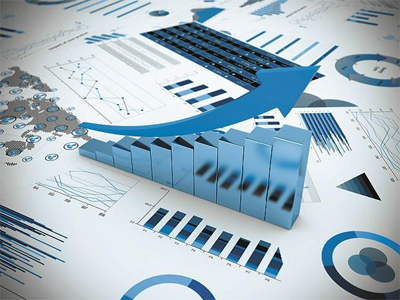 Shares of HDFC Asset Management Company (AMC), ICICI Prudential Life Insurance (ICICI Pru) and Polycab India hit their respective all-time highs on Thursday after their inclusion in the MSCI Global Standard Index with effect from November 26, 2019.

Polycab India surged 7 per cent to Rs 915, surpassing its previous high recorded on October 30 in the intra-day trade. In the past one month, the stock has rallied 32 per cent against an eight per cent gain in the S&P BSE Sensex.

Polycab's net profit more-than-doubled to Rs 194 crore in September quarter (Q2FY20), on the back of strong revenue growth. It had logged profit of Rs 90 crore in the year-ago quarter. The bottom-line got an additional boost on the back of lower tax rates due to re-measuring of deferred tax assets/liabilities. The company's revenue during the quarter grew 24 per cent year-on-year (y-o-y) to Rs 2,242 crore driven by strong growth across segments.

Going ahead with a pickup in the industrial sector, revival of capex and increase in consumer spend can provide healthy traction to the company which can enable the company to fetch higher multiple, according to analysts.

HDFC AMC gained 5 per cent to Rs 3,183, while ICICI Pru gained 2 per cent to Rs 526 in intra-day trade on the BSE today.

Besides these three stocks, a total of 75 stocks have witnessed changes in the latest rejig. Berger Paints, Colgate Palmolive and DLF will included in the index. Other stocks in the 'inclusions' list include Info Edge, SBI Life Insurance and Siemens.

Meanwhile, a total of 13 stocks from the S&P BSE 500 index hit new highs on the BSE in an otherwise subdued market. The S&P BSE Sensex was down 0.17 per cent at 40,585 points at 12:22 pm.

ICICI Bank, Jubilant FoodWorks, Adani Transmission, Bajaj Holdings, Colgate-Palmolive (India), Indraprastha Gas, SRF and VST Industries were among the stocks that hit new highs today.
US, Taliban set to sign historic peace deal today; Indian envoy to attend
Posted on 29th February 2020

The much-anticipated peace deal between the United States and Afghanistan's Taliban is set to be signed in Qatar's Doha on Saturday. Envoys of more than 30 countries, including India, are expected to attend, news agencies reported.

US-Taliban peace deal is set to be signed today evening in Doha (Qatar), Indian envoy is among 30 countries invited to witness the event, ANI reported quoting sources.
---
FB, Twitter, Google threaten to shut services in Pak over new internet law
Posted on 29th February 2020

A coalition comprising digital media giants Facebook, Google and Twitter (among others) have spoken out against the new regulations approved by the Pakistani government for social media, threatening to suspend services in the country if the rules were not revised, it was reported.

In a letter to Prime Minster Imran Khan earlier this month, the Asia Internet Coalition (AIC) called on his government to revise the new sets of rules and regulations for social media, The News International reported on Friday.
---
NIA makes first arrest in Pulwama attack case, nabs JeM operative who provided shelter to bomber
Posted on 29th February 2020

In a major breakthrough, the National Investigation Agency (NIA) on Friday arrested an Over-Ground Worker (OGW) of Jaish-e-Mohammed in the Pulwama attack case which claimed lives of 40 CRPF personnel las year.

The NIA said it has arrested Shakir Bashir Magrey, a furniture shop owner, who provided shelter and other logistical assistance to the suicide-bomber Adil Ahmad Dar.
---
'Sedition law being misused for political gains': Ex-JNUSU president Kanhaiya Kumar demands 'speedy trial'
Posted on 29th February 2020

Former president of the Jawaharlal Nehru University (JNU) Students' Union Kanhaiya Kumar on Saturday expressed his doubts regarding the timing of the permission granted by the Delhi government to prosecute him and two others in the JNU sedition case dating back to 2016.

Kanhaiya also demanded a 'speedy trial' and said that the entire country gets to know how a law like sedition is being misused, hinting at the fact that a four-year-old sedition is being intentionally brought up for nefarious political motives.
---
China reports 44 new virus deaths, lowest rise in new cases in over a month
Posted on 29th February 2020

Mainland China had 327 new confirmed cases of coronavirus infections on Thursday, the country's National Health Commission said on Friday, down from 433 cases a day earlier and the lowest since Jan. 23.

That brings the total number of confirmed cases in mainland China so far to 78,824.
---
Be the first person to write a business review for HDFC AMC, Polycab, ICICI Pru hit record highs on inclusion in MSCI index