Paytm Payments Bank user? Your earnings from savings account to fall with revised interest rate
Posted on 10th October 2019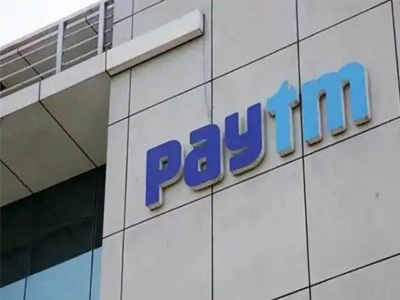 Paytm Payments Bank on Thursday announced reducing their savings account interest rate by 50 basis points to 3.5 per cent from earlier 4 per cent. The new rate will be effective from November 9, 2019. The Reserve Bank of India (RBI) had recently slashed the repo rate by 0.25 basis points to 5.15 per cent from 5.40 per cent earlier that is likely to make home loans and other retail loans cheaper. The repo rate, which was fifth in line so far this year by overall 135 basis points, "has prompted this move," according to a company statement quoting Satish Kumar Gupta, MD & CEO, Paytm Payments Bank.

The payments bank also announced the launch of their on-demand fixed deposit (FD) product for customers to book FDs "for any amount and earn interest of up to 7.5 per cent (as of 10 October 2019) on their FDs with PPB's partner bank," the payments bank said. The new on-demand FD service will help customers having savings account to create an FD with their partner bank irrespective of their investment amount.

Customers "can instantly redeem the partial/complete amount from their fixed deposit at any time free of charge," added Gupta. Paytm Payments Bank said that it allows transactions and deposits of any size during the day, in its savings accounts and that any amount beyond Rs 1 lakh limit in savings account and/or wallet is converted into an FD via 'auto sweep' with the payments bank's partner bank, letting customers earn up to 7.5 per cent per annum interest on their FD amount.

Paytm Payments Bank claimed to top the number of digital transactions as of April this year with over Rs 500 crore deposits in savings accounts, it said citing the July report of the Ministry of Electronics and Information Technology (MeiTY). The payments bank is looking to increase the monthly processing of savings account payments from Rs 24,000 crore to Rs 40,000 crore in FY 2019-20.
---
---
India ranks 77th on sustainability, 131st in child flourishing index: UN
Posted on 20th February 2020

India ranked 77th on a sustainability index that takes into account per capita carbon emissions and ability of children in a nation to live healthy lives and secures 131st spot on a flourishing ranking that measures the best chance at survival and well-being for children, according to a UN-backed report.

The report was released on Wednesday by a commission of over 40 child and adolescent health experts from around the world. It was commissioned by the World Health Organization (WHO), UN Children's Fund (UNICEF) and The Lancet medical journal.
---
Muthoot Fin hits new high; overtakes PNB, AU Small Fin Bk in m-cap ranking
Posted on 20th February 2020

Shares of Muthoot Finance scaled 7 per cent to hit a new high of Rs 935 on the BSE on Thursday. The stock of India's largest gold financing company, in terms of loan portfolio, surpassed its previous high of Rs 898 touched on Tuesday, February 18, 2020.

A sharp rally in the market price of Muthoot Finance has led to its market capitalisation (market-cap) touching Rs 36,823 crore, the BSE data shows. With this, the company overtook financials like AU Small Finance Bank (Rs 35,657 crore), Punjab National Bank (Rs 35,843 crore) and IDBI Bank (Rs 35,969 crore) in the m-cap ranking.
---
Three killed as crane collapses on sets of Kamal Haasan's 'Indian 2'
Posted on 20th February 2020

Three people were killed while 10 others were injured after a crane collapsed on the set of actor Kamal Haasan's upcoming film 'Indian 2' near Chennai on Wednesday.

While Haasan was unharmed, three people working on the set at EVP Film City in Poonamallee lost their lives.
---
Be the first person to write a business review for Paytm Payments Bank user? Your earnings from savings account to fall with revised interest rate