Cipla takes a knock on US FDA observations, overhang may continue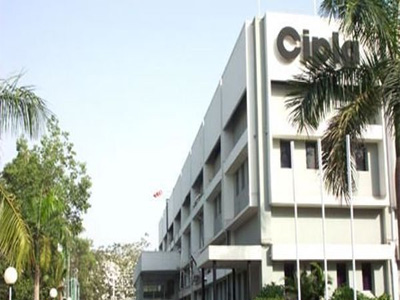 Investors in Cipla Ltd's stock have been seeing its value erode to a 52-week low from its 52-week high levels, with the stock tumbling 36% in the past one year. News that the US Food and Drug Administration has made some further observations on Cipla's Goa plant has further compounded the company's woes. So far today, the stock has shed 4.1% in trade.
Much of the details of these observations are yet not known. But it must be noted that the US FDA has made 12 observations for the Goa unit. Details will emerge in due course after the receipt of the Form 483. Analysts note that the severity of the issue will only be known when this filed, which will also show whether these issues are minor or major in nature.
Cipla's Goa plant accounts for over 20% of its total US sales, and hence any serious observation could impact sales to the US. Overall, the US business accounts for about 21% of its sales. Further, US sales have risen steadily from about $100 mln in Q1FY19 to about Q1FY20 due to new launches in the US.
Hence, if the recent observations by the US Fed are serious in nature, new drug launches in the US could get impacted or delayed.
In the past, though, Cipla has been successful in resolving US FDA's queries in about 3-4 months. "If the US FDA' observations are cleared quickly, then its pipeline of new launches into the US market should continue. If the clarifications get delayed or if there's an import alert, which may not be the case, then the sale to the US could get impacted," said an analyst on condition of anonymity.
In fact, Cipla's US business has delivered a growth of about 22% in FY19, and sales are expected to grow in high-double digits this year too due to additional new launches this year too.
As such, given that much of the details of the latest observations are not yet know, the overhang on the stock could continue to linger for some time.