Distressed employees of BSNL write to PM Narendra Modi, call for revival
Posted on 24th September 2019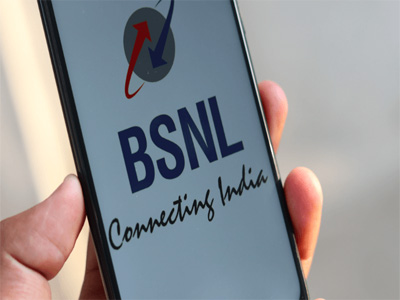 Distressed employees of cash-strapped Bharat Sanchar Nigam (BSNL) on Monday urged Prime Minister Narendra Modi to revive the company and make it a strong telecom operator. In a letter to Prime Minister Narendra Modi, the staff of the beleaguered company said, "We heard that the finance ministry is proposing the closure of BSNL, instead of its revival."

"It is felt that those officers involved in the process may not get an opportunity to learn about the critical role played by BSNL in nation building and in implementing government schemes and projects," general secretary of BSNL Union Sebastin. K said in the letter.

Stressing the role played by the company during critical situations, the employees have sought relief from the government. Sebastin said during the recent developments in Jammu & Kashmir, the government is fully dependent on BSNL landline and mobile for providing services to a few government functionaries and security forces in Kashmir valley, despite the company incurring huge losses.

No other operator is allowed to provide services due to security reasons. BSNL is providing telecom services in remote parts of the country and maintaining 17,000 to 18,000 exchanges, incurring Rs 3,000 to Rs 4,000 crore losses every year. Otherwise, these villages will be cut off.

The aggrieved employees said, "A wrong notion has been created by the government, management and the media that the main reason for BSNL loss is its employee cost."

The letter said, BSNL provides direct employment to several people and most of the operations and maintenance activities are done by its own employees, whereas other operators outsource majority of their works.

They added, the outsourcing agencies engage people but their cost is not reflected in the company accounts as wage bill. Also, BSNL provides landline services which require huge manpower.
VST Industries hits new peak after Radhakishan Damani buys shares
Posted on 14th November 2019
Shares of VST Industries jumped up to 7.5 per cent to hit a new high of Rs 4,600 apiece on the BSE on Thursday, a day after Radhakishan Damani bought 2,70,000 shares at Rs 4,259.99 apiece on the BSE, according to bulk deal data. The data also showed HDFC Mutual Fund sold 273,706 shares at Rs 4,260 apiece.

At 10:53 am, the stock was trading at Rs 4,573.70, up nearly 7 per cent. In comparison, the S&P BSE Sensex was trading flat at 40,182 levels, up just 0.16 per cent.
---
Women's entry at Sabarimala: Supreme Court refers matter to larger bench
Posted on 14th November 2019
A five-judge bench of the Supreme Court on Thursday referred to a larger bench pleas seeking a review of its 2018 ruling that allowed menstruating women from entering the Sabarimala temple in Kerala.

Chief Justice Ranjan Gogoi, Justice A M Khanwilkar and Indu Malhotra said a larger bench will hear if the court can decide matter of religious practice. Justices R F Nariman and DY Chandrachud gave dissenting opinion.
---
'No inquiry needed': SC dismisses review petitions against its previous order on Rafale deal
Posted on 14th November 2019
The Supreme Court on Thursday dismissed Rafale review petitions against its December 14, 2018 judgement, after it was found to be without any merit.

The Supreme Court was due to deliver the verdict on the review petitions against its earlier judgment dismissing any corruption in the deal to purchase 36 Rafale fighter jets from a French company.
---
President's rule in Maharashtra a 'scripted act', alleges Shiv Sena
Posted on 14th November 2019
The Shiv Sena on Thursday alleged that imposition of President's rule in Maharashtra was a "scripted act" and took a jibe at the governor, saying he has now given parties six months to form government. It also said that former state chief minister Devendra Fadnavis is shedding "crocodile tears" over the imposition of President's rule as power is still indirectly in the hands of the BJP.

Criticising the governor for giving the Shiv Sena just 24 hours to stake claim and refusing it additional time to muster numbers, an editorial in party mouthpiece 'Saamana' said, It looked like some invisible power was controlling this game and decisions were taken accordingly.
---
Aurobindo Pharma hits 5-year low on USFDA observations for Hyderabad plant
Posted on 14th November 2019
Shares of Aurobindo Pharma hit an over five-year low of Rs 393, down 9 per cent on the BSE on Thursday after the company received a Form 483 from US Food and Drug Administration (USFDA) with 14 observations for its Hyderabad facility. The stock of drug company was trading at its lowest level since September 2014.
---
Be the first person to write a business review for Distressed employees of BSNL write to PM Narendra Modi, call for revival