Sebi partially freezes LIC's voting rights in National Stock Exchange
Posted on 20th September 2019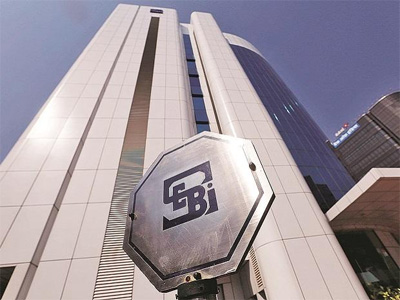 Life Insurance Corporation of India's (LIC) acquisition of IDBI Bank has led to unintended consequences. The market regulator Securities and Exchange Board of India (Sebi) has partially frozen LIC's voting rights in the National Stock Exchange (NSE). The reason being the 5-per cent shareholding cap on trading members. While LIC is not a trading member, following its acquisition of IDBI Bank — a trading member of NSE — it is deemed as one.

Sebi rules exempt a trading member to hold more than 5 per cent of the paid up capital of a stock exchange 'directly or indirectly'. A trading member is the entity that facilitates trading on a stock exchange.

Earlier this year, LIC completed the acquisition of a 51 per cent stake in the beleaguered lender IDBI Bank from the government. Following the acquisition, NSE has reclassified LIC from 'public shareholder' to an 'associate trading member'.

LIC currently holds a 12.51 per cent stake in LIC, while IDBI Bank and its subsidiary IDBI Trusteeship Services hold another 1.45 per cent stake, taking the total shareholding to 13.96 per cent.

"Voting rights of Life Insurance Corporation of India (LIC) to the extent of 4.89 per cent is freezed pursuant to Sebi letter dated May 13, 2019," says a disclosure made by NSE.

The freeze is to the extent of breach of composite trading member shareholding cap. The shareholding of trading members in the NSE is 53.84 per cent. A Sebi circular says the shareholding of trading members or their associates and agents cannot exceed 49 per cent.

The Sebi circular also says depositories have the power to freeze their voting rights and all corporate benefits till the time the shareholding of a trading member gets divested.

Industry players say either LIC will have to divest its holdings in NSE or IDBI Bank might have to surrender its trading member license to ensure compliance of Sebi regulations.


IT shares gain ahead of Q1 earnings; TCS hits all-time high, Infosys up 4%
Posted on 7th July 2020
Shares of information technology (IT) companies were in focus on Tuesday with the Nifty IT index gaining more than 1 per cent ahead of the announcement of their June quarter (Q1FY20) results. Tata Consultancy Services will kickoff the earnings season by announcing its numbers on Thursday, July 9.

Shares of TCS hit an all-time high of Rs 2,303, up 1.8 per cent on the National Stock Exchange (NSE) in Tuesday's trade. The stock surpassed its previous high of Rs 2,296, touched on September 3, 2019.
---
Panel recommends shifting LG Polymers plant hit by gas leak in Tamil Nadu
Posted on 7th July 2020
An investigation into a deadly gas leak at a South Korean-owned chemical plant in Tamil Nadu that killed 12 people in May recommended the factory be moved away from inhabited areas, according to its full report released on Tuesday.

The probe at the plant run by LG Polymers, owned by South Korea's LG Chem Ltd, found the company was negligent and warning systems were not working, the state government said on Monday.
---
Apollo Tyres decides to reduce capex by Rs 400 crore over coronavirus
Posted on 7th July 2020
Apollo Tyres on Tuesday decided to cut capital expenditure by around Rs 400 crore for the year in India due to the pandemic. The company had initially planned around Rs 1,400-1,500 crore in India and about 20 million pounds for its European facility.

During an investors call, the company's CFO Gaurav Kumar said that the plan was to invest around Rs 1400-1500 crore for the current year, but it would be about somewhere between Rs 1,000-1,100 crore.
---
TikTok to exit Hong Kong market within days over new national security law
Posted on 7th July 2020
TikTok will exit the Hong Kong market within days, a spokesman told Reuters late on Monday, as other technology companies including Facebook Inc have suspended processing government requests for user data in the region.

The short form video app owned by China-based ByteDance has made the decision to exit the region following China's establishment of a sweeping new national security law for the semi-autonomous city.
---
China has caused great damage to the US, rest of the world: Trump
Posted on 7th July 2020
China has caused great damage to the US and the rest of the world, President Donald Trump said on Monday.

Over the last few months, Trump has been holding China responsible for the spread of deadly coronavirus across the world.

The coronavirus has so far claimed the lives of 533,000 people globally with the US topping the chart with 132,000 fatalities.
---
Be the first person to write a business review for Sebi partially freezes LIC's voting rights in National Stock Exchange