LIC pips private insurers in first-year premium growth during April-August
Posted on 13th September 2019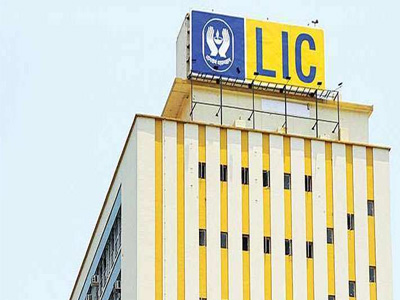 In the first five months of the current financial year, first-year premiums of life insurance companies grew by 39.84% (year-on-year) at Rs 1.05 lakh crore as compared to Rs 75,588.35 crore in April-August of 2018-19.

Life Insurance Corporation of India (LIC) continued to grow at a faster pace compared to private insurance players, shows the data from the Insurance Regulatory and Development Authority of India (Irdai). Market participants say that, growth in insurance was largely due to the surge in group non-single business and individual single premium business in the April-August period.

The data from Irdai shows that, private players saw first year premiums at Rs 28,480.43 crore in April-August, 2019 as against Rs 22,886.48 crore in the previous financial year, a growth of 24.44%. First year premiums for LIC stood at Rs 77,220.97 crore in the first five months of current financial year compared to Rs 52,701.86 crore in the previous financial year, a surge of 46.52%. Even for the month of August, new business premiums for the life insurance industry grew by 26.37% at Rs 23,554.94 crore compared to Rs 18,639.29 crore seen in August last year.

Tarun Chugh, MD and CEO, Bajaj Allianz Life Insurance said, "Despite the market volatility, we have had a positive swing in our growth numbers, and this not only reiterates our customers trust in the brand, but is also reflective of how life insurance is now being viewed by them. "It's interesting to see that the industry has been able to make stable growth in these times, yet again indicating that for long term life goals, life insurance is one of the strongest investments to make, no matter how the markets are doing."

First year premiums for Bajaj Allianz for the period of April-August stood at Rs 1,728.41 crore as against Rs 1,433.23 crore in the previous financial year, indicating a growth of 20.60%. Insurers like HDFC Life, ICICI Prudential Life Insurance, Kotak Mahindra Life Insurance, Max Life, PNB Metlife, SBI Life and Tata AIA Life saw growth in their first year premiums.

In terms of segments, group single policies saw new business premiums for April-August period at Rs 45,007.60 crore as against Rs 43,220.97 crore in the previous financial year, a growth of 4.13%. While group non-single first year premiums stood at Rs 19,370.60 crore as compared to Rs 432.94 crore in the last fiscal. Individual single premium and individual non-single premium grew by 71.98% and 12.22% respectively in April-August period.
Coronavirus going airborne? WHO acknowledges 'emerging evidence' from 239 scientists in 32 countries
Posted on 8th July 2020
In a mildly alarming update, the World Health Organisation (WHO) on Tuesday acknowledged that there is "evidence emerging" which shows that the SARS-CoV-2 coronavirus might be spreading 'airborne', leading to a whole new timorous dimension to the raging coronavirus disease (COVID-19) pandemic outbreak.

Maria Van Kerkhove, technical lead on the COVID-19 pandemic at WHO, told a news briefing on Tuesday, We have been talking about the possibility of the airborne transmission and aerosol transmission as sone of the modes of transmission of COVID-19.
---
Telangana coronavirus update: 1,879 new cases push tally to over 27,000
Posted on 8th July 2020
The spike in the number of Covid-19 cases continued in Telangana with 1,879 new infections on Tuesday, pushing the states tally to over 27,000.

For the fourth time in five days, the state reported over 1,800 cases. With this, the total number of infections rose to 27,612.
---
Gold price slides Rs 188 to Rs 48,444 per 10 gm, silver is 48,870 per kg
Posted on 8th July 2020
Gold prices on Wednesday dropped Rs 188 to settle at Rs 48,444 per 10 gram while silver prices also plunged Rs 463 from Rs 49,333 to close at Rs 48,870 per kg, according to the Indian Bullion and Jewellers Association.

Gold jewellery prices vary across India, the second-largest consumer of the metal, due to excise duty, state taxes, and making charges.
---
US airlines reach deal on govt loans as Covid-19 threatens demand, jobs
Posted on 8th July 2020
The largest U.S. air carriers have all signed letters of intent on federal loans to help them weather the novel coronavirus, with United Airlines warning employees on Tuesday that a surge in outbreaks was hitting bookings, threatening a travel rebound and jobs.

United employees should expect to receive as soon as this week notices about potential furloughs effective Oct. 1, the airline said in a regulatory filing.
---
GMR completes stake sale in airport biz to Groupe ADP, gets Rs 4,565 cr
Posted on 8th July 2020
France's Groupe ADP has infused Rs 4,565 crore, which is the second tranche of investment, in GMR Airports Limited (GAL) to conclude its deal to purchase a total of 49 per cent shareholding in the company, said an official statement.

The GAL manages airports at Delhi and Hyderabad. On February 21, the company had announced that Groupe ADP would acquire 49 per cent stake in it for 10,780 crore.
---
Be the first person to write a business review for LIC pips private insurers in first-year premium growth during April-August