Opinion | Clarify LIC's mandate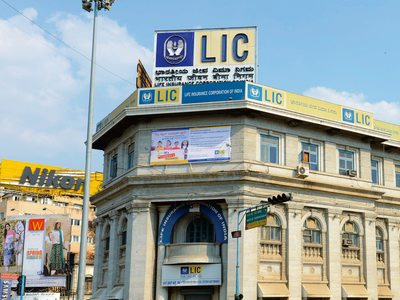 Life Insurance Corporation of India is investing another ₹4,700 crore in IDBI Bank. This will be in addition to the ₹20,000 crore that the country's largest insurer earlier injected as part of a deal to acquire a 51% stake. IDBI would also get ₹4,557 crore from the government. With bad loans hovering at more than 29%, the bank is among the best suited candidates for capital infusion. But calling upon LIC to do so isn't the right way to go about it. Even though LIC has always claimed that it makes such investments independently, there is fair reason to suspect such investments are usually at the government's behest.
Should the money of LIC's policyholders be used to bail out poorly performing state-run enterprises? This is an important question. Policyholders may have no authority over LIC's decisions, but they assume that the state insurer shall always be strong enough to fulfil all its financial obligations. Risky investments by LIC make policyholders wonder about that assumption. The value of IDBI's shares have more than halved since January, when LIC completed its majority acquisition. This implies that the LIC's pool of funds has suffered a decline to the extent of the fall in that investment's value.
Such transactions underscore the conflicts of interest inherent in the various roles the government plays: as owner, lawmaker and regulator. An owner would focus on the profitability of the entity it owns, and a legislator needs to define the rules of operation, which may not align with the interests of the owner, while the regulator must ensure these rules are followed and that the sector's health isn't compromised. To ensure diverse objectives don't come in each other's way, clear principles should be laid out on how big-ticket deals by state-run entities are to be done.