Vodafone Idea falls 6% as CEO Balesh Sharma resigns
Posted on 20th August 2019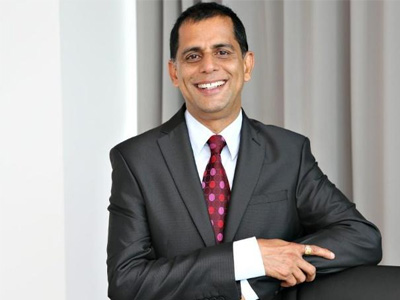 Vodafone Idea shares slid 6 per cent to Rs 5.60 in early morning trade on the BSE on Tuesday after Balesh Sharma stepped down as company's chief executive officer (CEO) with immediate effect due to personal reason. Ravindar Takkar has been appointed as managing director and CEO for period of three years.

Over the past one year, Vodafone Idea has continued to be plagued by rapidly falling stock prices, dropping 83 per cent from level of Rs 32, against 2 per cent decline in the S&P BSE Sensex.

Sharma will be taking up a new role with Vodafone Group, which will be announced later. He has been the CEO of Vodafone Idea since the completion of the merger of the two telcos in August 2018. Prior to that, he was the chief operating officer of Vodafone India. He has also overseen the successful integration of Vodafone Idea, resulting in the estimated timescale to complete the integration process.'

Sharma has driven the strategy of the combined business since its formation and has also spearheaded the largest-ever equity raise in India.

"That (the CEO's resignation) will put pressure. They are not able to increaae their share price. At least the drop has been minimal. But the growth that Reliance Jio is showing, it is going to be negative for other telecom players. And with Vodafone, there are high number of complaints about call quality and call dropping. So, with these kinds of problems and their huge debt, the turnaround is difficult." AK Prabhakar, head of research, IDBI Capital said.

At 9:51 AM, the stock was trading 5.01 per cent lower at Rs 5.69 as compared to a 0.02 per cent gain in the benchmark S&P BSE Sensex.
---
India may see 2.87 lakh coronavirus cases per day by February 2021, claims study
Posted on 9th July 2020
India may record as much as 2.87 lakh coronavirus cases per day by February 2021 if there's no vaccine developed till that time, researchers from US-Based Massachusetts Institute of Technology (MIT) have claimed.

The prediction was made by a team of researchers including Hazhir Rahmandad, TY Lim, and John Sterman of MIT's Sloan School of Management. They used the SEIR (Susceptible, Exposed, Infectious, Recovered) model, a standard mathematical model for infectious diseases used by epidemiologists to arrive at the conclusion.
---
PM Modi to address 5,000 participants from 30 nations at India Global Week 2020 today
Posted on 9th July 2020
Prime Minister Narendra Modi will deliver the inaugural address on Day 1 of India Global Week 2020 on Thursday.

India Global Week 2020 is a three-day virtual conference themed 'Be The Revival: India and a Better New World'. It will have 5000 global participants from 30 nations being addressed by 250 global speakers across 75 sessions.
---
BJP leader, brother and father shot dead by terrorists in J&K's Bandipora
Posted on 9th July 2020
A Bharatiya Janata Party (BJP) leader in Jammu and Kashmir was shot dead by terrorists along with his father and brother in Bandipora on Wednesday, officials said.

Wasim Bari, his brother and father were shot at when they were sitting at a shop adjacent to their home opposite Bandipora police station. Terrorists fired upon him indiscriminately, injuring them critically. They were shifted to a hospital where they were declared brought dead.
---
Indian Army orders personnel to delete 89 apps including Facebook, Instagram, Tinder: Report
Posted on 9th July 2020
As tensions with China along the Line of Actual Control (LAC) rages on, the Indian Army has asked its personnel to delete 89 apps from their smartphones including Facebook, TikTok, Tinder, PUBG and Instagram to avoid leakage of information, ANI report quoted Indian Army sources as saying.

Camscanner, Helo, Xender, ShareIt, Bumble, UC browser, Tinder, Snapchat are among the 89 apps that the army personnel has been instructed to uninstall.
---
Be the first person to write a business review for Vodafone Idea falls 6% as CEO Balesh Sharma resigns