HPCL June quarter performance falls short of expectations
Posted on 8th August 2019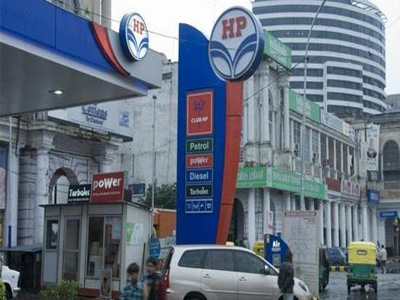 State-run oil refining and marketing company Hindustan Petroleum Corp. Ltd's (HPCL) June quarter results are nothing to write home about. Net profit of ₹811 crore missed Bloomberg's consensus estimate of ₹1,002.5 crore.

"Compared to its peer Indian Oil Corp. Ltd that reported strong results last week, HPCL reported a weak set of results," said brokerage firm Nomura Financial Advisory and Securities (India) Pvt. Ltd. "Higher inventory loss was one reason for the miss (IOC had reported inventory gains), but adjusted for inventory loss, both refining and marketing earnings were weaker."

HPCL's Ebitda of ₹1644 crore too was below forecast. Gross refining margin (GRM) stood at $0.75 per barrel in April-June compared with $7.15 per barrel for the same period last year. GRM is a key measure of profitability for refining companies and refers to the realisation from turning a barrel of crude oil into finished products. Adjusted for inventory loss, HPCL's core GRM worked out to be $3.3 a barrel. Indian Oil had reported a core GRM of $3.6 per barrel.

HPCL's marketing margin wasn't encouraging as well, moderating quite a bit on a sequential basis. "Gross marketing margin, adjusted for inventory losses, came in at $8.9 per barrel (versus $13.8 a barrel in 4Q and our estimate of $9.8 per barrel)," wrote Nomura analysts in a report on 8 August.

Going ahead, investors would do well to follow the trend in the refining environment and whether margins improve. In this context, the extent of gains that play out from the International Maritime Organization's 2020 rules, which require ships to use fuel oil with lower sulphur content, will be crucial to watch out for. Additionally, whether these companies are able to pass on higher crude oil prices to consumers is worth tracking.

In the past one month, the shares of HPCL have declined by over 10%. Analysts reckon, valuations of the HPCL stock are not demanding. Slower than expected pace of recovery in refining margins is a key risk from investors' point of view.
RIL net debt to dip with rights issue, Jio stake sale: Morgan Stanley
Posted on 3rd July 2020
Asset monetisation in Jio Platforms along with the $7 billion rights issue should reduce Reliance Industries Limited's (RIL) net debt by more than half, according to a report by Morgan Stanley.

It said that multiple catalysts are in play with faster than expected deleveraging, improving demand and margin outlook on refining and chemicals, top quartile earnings CAGR of 23 per cent over F20-23, and digitisation, supporting multiples.
---
---
UP Police eliminates two criminals involved in killing of eight cops in Kanpur
Posted on 3rd July 2020
The Uttar Pradesh Police on Friday eliminated two criminals who were allegedly involved in the killing of eight police personnel in Kanpur, Inspector General, Kanpur informed.

During a combing operation following last night's encounter, two police personnel were injured and two criminals have been neutralised, Mohit Agarwal, IG Kanpur told mediapersons.
---
Intel Capital invests Rs 1,894 crore for a 0.39% stake in Jio Platforms
Posted on 3rd July 2020
Intel Capital will invest Rs 1,894.50 crore in Reliance Industries' Jio Platforms at an equity value of Rs 4.91 trillion and an enterprise value of Rs 5.16 trillion for a 0.39 per cent stake, said the two companies on Friday.

This will be the twelfth international deal for Reliance's digital arm in less than three months, taking the total investment amount to Rs 117,588.45 crore.
---
JSW group will bring down China imports to zero in 2 years: Parth Jindal
Posted on 3rd July 2020
As the clamour to boycott Chinese products grows amid a stand-off between the Indian and Chinese armies in eastern Ladakh, several companies have indicated they would cut imports from the neighbouring country and support the government's self-reliance theme.

Parth Jindal, managing director of JSW Cement, said on Thursday that the JSW group, promoted by his family, would be bringing down its imports from China to zero within two years.
---
Be the first person to write a business review for HPCL June quarter performance falls short of expectations