Supreme Court junks PIL against LIC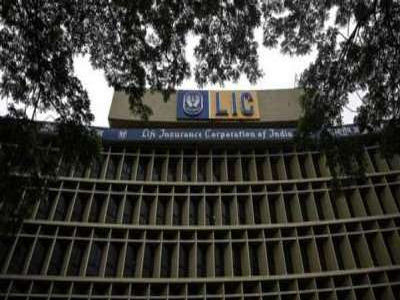 The Supreme Court on Monday refused to entertain a public interest litigation (PIL) that sought to drag the country's biggest insurer – Life Insurance Corporation (LIC) into the dock for allegedly selling five crore policies of Jeevan Saral under a false promise of higher returns.
The PIL filed by NGO Moneylife Foundation, a social activist, and two individuals who lost their invested money in this particular scheme, was dismissed by the Court as it felt that the persons who are directly affected had no business to file PIL. The Centre, which opposed the PIL informed the Court that several affected persons have approached the consumer court and similar remedy could be availed by the two individual petitioners.
The bench of Chief Justice Ranjan Gogoi and Justice Deepak Gupta refused to entertain the petition as Solicitor General Tushar Mehta informed the Court that five crore policies of Jeevan Saral were in circulation and six lakh persons received the assured sum under the policy after the death of the policy holder.
Senior advocate Arvind Datar who argued the PIL claimed that the policy was "mis-sold" as being an endowment scheme as well as an investment scheme that will fetch good returns on maturity. Incidentally, this policy benefitted only on death of the policy holder and not on maturity. The petition alleged that this attracted investment in Jeevan Saral Plan 165 to the tune of upto Rs 1 lakh crore.
The Insurance Regulatory and Development Authority (IRDA) too had sought action from LIC after the NGO petitioner represented this issue to the regulatory body two years ago. So far no action was taken despite Ministry of Finance on September 29, 2018 asking LIC to examine the petitioner's representation to IRDA.
Datar informed the Court that most of the affected persons were senior citizens who would not be in a position to approach the consumer forum. But the bench said, "We do not see how persons who are interested in the issue could have been made parties in the PIL filed. We are, therefore, not inclined to entertain the present petition... The writ petition is dismissed, leaving the petitioners with the option to avail other remedies in law."