Coal imports to surge to a record in 2019, shipments will climb 11%: Adani
Posted on 10th May 2019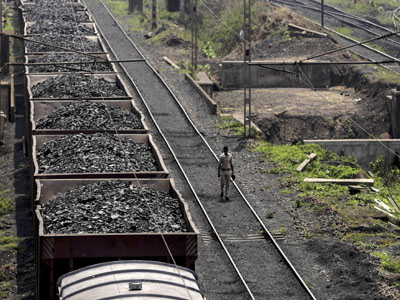 India's thermal coal purchases are expected to surge to a record this year and remain robust through the next decade as domestic supply lags demand, according to the country's largest importer.

Overseas shipments will climb almost 11% to 184 million metric tons during the financial year started April 1, and rise further to average about 200 million annually through the following decade, according Vinay Prakash, chief executive officer for coal and mining at Adani Enterprises Ltd. Generators designed to run on imported coal will keep fueling demand, while consumers close to the coast are also likely to favor imports due to the higher cost of railing domestic supply to their operations, he said in an interview.

India is seen maintaining its reliance on coal-fired power, which accounts for 70% of its electricity generation, even as the fuel emerges as a leading cause for the country's toxic air. The nation's continuing demand provides a lifeline for global exporters as other markets gradually shift toward renewable energy, including China, the world's biggest consumer and producer.

"Demand for imported coal will always be there, regardless of our domestic production," said Prakash. "Customers located near the coast may always find it cheaper to import because ocean freight is much cheaper than the railway freight they would need to pay if they get coal from Indian mines."

India will be a key destination for coal from Adani's Carmichael mine in Australia's Galilee basin, Prakash said. The group's planned 1,600 megawatt power plant in the eastern state of Jharkhand, may be supplied by the mine, along with customers in China, South Korea and Taiwan, he said.
BoB, PNB, other lenders hold 2-day meeting to generate ideas for growth
Posted on 19th August 2019
Public sector lenders, including PNB, BoB and Corporation Bank, have organised a two-day consultation process at branch level, seeking suggestions to make the sector future ready and be a catalyst in economic growth. The consultations were held over a period of two days from August 17-18 under the direction of Department of Financial Services, Ministry of Finance.
---
Sebi to ease buyback norms for companies with housing finance, NBFC arms
Posted on 19th August 2019
Capital markets regulator Sebi is planning to ease its norms for buyback of shares by listed companies, especially those having subsidiaries in housing finance and NBFC sectors. According to top officials, a proposal in this regard is expected to be discussed by Sebi's board at its meeting this week. The repurchase of shares by listed companies is governed by the Buyback Regulations of the Securities and Exchange Board of India (Sebi) as well as by the Companies Act.
---
Paytm promotes CFO Madhur Deora as President
Posted on 19th August 2019
New Delhi: Gearing up for the next phase of growth in consumer Internet and financial services, digital payments player Paytm on Monday announced the promotion of its Chief Financial Officer Madhur Deora as the company's President.

Prior to joining Paytm in October 2016, Deora served as Managing Director in Citigroup's investment banking business.
---
State Bank of India mulls repo-linked home loans for existing borrowers
Posted on 19th August 2019
Kolkata: State Bank of India said it is contemplating extending the benefit of the repo-linked lending rate to the existing home loan borrowers while hoped for better traction in consumer demand in the second half of the fiscal expecting the government to offer fiscal stimulus.
---
Apollo Hospitals' profit focus is key to retaining investor interest
Posted on 19th August 2019
Shares of Apollo Hospitals Enterprise Ltd have gained 10% since it announced its June quarter results on 13 August. With the performance reassuring investors on asset optimization and profit metrics, the stock hit a new 52-week high of ₹1,4687 on Friday.

Losses the company's new ventures, housed under Apollo Health and Lifestyle Ltd, reduced significantly.
---
Be the first person to write a business review for Coal imports to surge to a record in 2019, shipments will climb 11%: Adani