Axis Bank launches QuikPay Home Loan; a Monthly Instalments Plan
Posted on 13th December 2018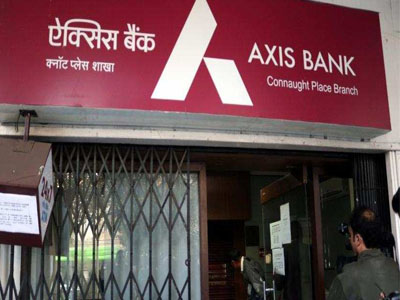 Axis Bank, the country's third largest private bank, today launched 'QuikPay Home Loan', a home loan offering that will let home buyers save the interest amount component of the loan. QuikPay Home Loan will offer an alternative repayment structure, wherein the customer repays an equal amount of principal every month along with interest on the outstanding balance.

Thus an equated principal amount combined with reducing interest amount component will lead to reducing monthly instalments. As a result, there will be an overall reduction in total interest amount component paid over the entire tenure of the home loan, thereby benefitting the customer.
Mercator plans to restructure loans as losses mount
Posted on 17th June 2019
In view of its worsening financial condition, Mumbai-based Mercator Ltd is looking at restructuring its loans. The company's total liabilities at the end of the last financial year (FY) stood at Rs 2,370.86 crore, an increase of Rs 168.68 crore from a year ago.
---
Govt to send notices to top NBFCs over investor deposits
Posted on 17th June 2019
The Ministry of Corporate Affairs (MCA) will soon send notices to the country's top non-banking finance companies (NBFCs), including Dewan Housing Finance Ltd, Shriram Transport Finance Company and Mahindra & Mahindra Financial Services Company known as Mahindra Finance, over non-transfer of fixed deposit money of small investors to the government as mandated under the law, a person privy to the development said.
---
PM Modi pitches for structural reforms in agriculture to boost investment
Posted on 15th June 2019
With the farm sector facing headwinds, Prime Minister Narendra Modi on Saturday stressed upon the need for structural reforms in agriculture which would boost private investment, strengthen logistics and provide ample market support to farmers.

Delivering the opening address during the fifth Governing Council meeting of NITI Aayog, PM Modi said that the food processing sector should grow at a faster pace to benefit the farmers.
---
Importance of Bitcoin futures has been understated, JPMorgan says
Posted on 15th June 2019
Bitcoin futures may be more important than many in the market appreciate, according to JPMorgan Chase & Co.

Recent reports from cryptocurrency asset manager Bitwise and the Blockchain Transparency Institute indicate that only a small percentage of reported trading may be authentic.
---
Air India spreads its wings, plans flights for Bali, Nairobi and Toronto
Posted on 15th June 2019
Air India plans to launch services from Delhi to Bali, Nairobi and Toronto in the winter schedule as it looks to consolidate its position as the largest carrier on overseas routes from India.

Currently, there is no non-stop service from Delhi to Nairobi and Bali while Air Canada flies daily to Toronto. New services are being proposed as Air India expects the return of its seventeen grounded planes in service by October end.
---
Be the first person to write a business review for Axis Bank launches QuikPay Home Loan; a Monthly Instalments Plan