NTPC invites EoI to build fly ash-based roads at its plants
Posted on 19th November 2018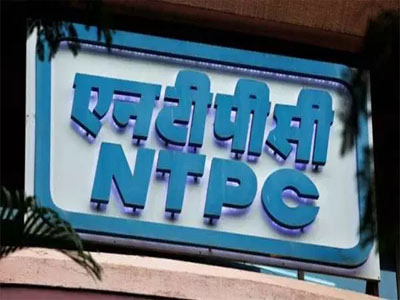 NTPC has invited expression of interest (EoI) for construction of fly ash-based geopolymer concrete roads at its plants to demonstrate use of this technology, a company official said.

"NTPC has invited players to construct fly ash-based geopolymer concrete roads. About 1,100 tonne of fly ash is used per km of geopolymer road," the official told PTI.

Earlier, the company has successfully completed similar project at Dadri station as per Indian Roads Congress (IRC) specifications & accreditation. Moreover, 1.2-km double lane stretch are being constructed at Ramagundam and Farakka stations. These projects are being developed by NETRA, the R&D wing of NTPC.

NETRA has also developed geopolymer concrete spun / hume pipes, tetra pods, tiles and is working on other applications as well.

Geopolymer concrete, an eco-friendly construction material, is a 100 per cent replacement of cement and has a great potential as a binder as it sets to a material and gains strength more rapidly than Portland cement.

Geopolymer concrete has emerged as an important engineering material in recent times because of its utility in developing ecologically sound and sustainable construction materials.

Concrete demand is expected to grow to 18 billion tonne per year globally by 2050. Portland cement is not only energy intensive but also responsible for large scale emission of CO2, the official added.

During 2017-18, 32.23 million tonne of ash, which is 53.45 per cent of the ash generated, was utilised for various productive purposes by the company.

ICICI Bank shares gain 3% after setting floor price for QIP issue
Posted on 11th August 2020
Shares of ICICI Bank gained as much as 3 per cent to Rs 374.15 on the BSE on Tuesday after the private lender launched its qualified institutional placement (QIP), setting the floor price at Rs 351.36 per share.

The bank plans to raise up to Rs 15,000 crore to support business growth and create a buffer to absorb any shock from the economic disruption caused by the coronavirus pandemic.
---
Axis Bank raises Rs 10,000 cr via allotment of equity shares to QIBs
Posted on 11th August 2020
Private sector lender Axis Bank on Tuesday said it has raised Rs 10,000 crore through allotment of equity shares to qualified institutional buyers (QIB).

Last week, Axis Bank had set a floor price of Rs 442.19 per equity share for its proposed Rs 15,000-crore qualified institutional placement (QIP).
---
JSW Steel production rises 9% in July at 1.2 million tonnes
Posted on 11th August 2020
JSW Steel, the flagship business of 12 billion dollar JSW Group, on Tuesday reported crude steel production of 12.46 lakh tonnes in July, up 9 per cent from 11.44 lakh tonnes in the previous month.

In July last year, however, it had recorded crude steel production of 13.17 lakh tonnes, it said in a statement. The average capacity utilisation was 83 per cent as against 76 per cent in June.
---
Hyundai Creta's sales milestone, crosses 500,000 mark in domestic market
Posted on 11th August 2020
Hyundai Creta's sales number has touched 5,00,000-mark in the domestic market, the company announced on Tuesday.

Hyundai Creta has been the blockbuster model in the Indian Automobile industry ever since its launch in 2015. Redefining the SUV landscape in India, Creta's supremacy transpires from Hyundai's technological prowess and innovation, outperforming the industry benchmarks in all aspects, said Tarun Garg, Director (Sales, Marketing & Service), Hyundai Motor India Ltd.
---
Dr Reddy's Laboratories launches drug to treat infections in US market
Posted on 11th August 2020
Dr Reddys Laboratories Ltd on Tuesday announced the launch of a generic version of Ciprodex (ciprofloxacin 0.3% and dexamethasone 0.1%) Otic Suspension in the American market, following approval from the US Food and Drug Administration (USFDA).

Ciprodexis used in adults and children 6 months of age or older to treat certain types of infections caused by certain germs called bacteria.
---
Be the first person to write a business review for NTPC invites EoI to build fly ash-based roads at its plants