Ashok Leyland gears up for Electric Vehicle onslaught, lines up four products for rollout in 2019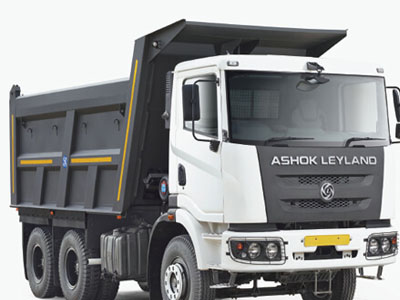 Ashok Leyland, a Hinduja Group flagship, is betting big on the electric vehicle (EV) front. The company is gearing up to launch at least four EV products in 2019, including a bus, a light commercial vehicle (LCV), a last-mile connectivity product and a medium vehicle.
The company also hinted at its entry into the 'shared transit' model on global lines with an electric disruptive vehicle which will be for both urban and rural markets.
The Hinduja firm said it is working with over a dozen companies (mostly start-ups) in the e-vehicle space both in India and abroad, and is ready to test-market four different vehicles in 2019 in India, including some disruptive products.
Talking about the plan, Ashok Leyland's head (EV & eMobility solutions) Karthick Athmanathan said: "We are working with over a dozen companies in the areas of battery, range extenders, power motors, power electronics, IP control algorithms and micro electronics to be flexible enough to roll out EVs in India effective 2019."
Chetan Maini-led Sun Mobility is one among the many companies Ashok Leyland is working with in different areas, Karthick said, adding that some of these firms are also in the US, Israel, Germany, Austria and Europe.
Talking to FE here, Karthick said: "We are bullish on the EV side. We have been working in a number of areas, including a disruptive product, a shared transit model and an LCV to be ready enough to enter the market in a big way. In fact, we have been trial-running our e-bus for the last eight months without much publicity across the country to launch anywhere during March and April 2019."
"Our plan is to first introduce a bus around the first quarter of calendar 2019, followed with an LCV after four months and then to a last-mile connectivity product (a disruptive product) and followed with a medium vehicle by the end of 2019. Our tie-up with these dozen companies will enable us to offer e-products in swapping, fast charging, range extenders/fast refuelling. We are working on these products to suit intra-city, inter-city, intra-state and inter-state routes. Our target is to offer products on our own with proper solutions and support services," Karthick added.
Responding to a question, he said: "Our product offering will be much different in terms of quality, its value for money and aimed at giving profitability to both the company and customers. All our technologies are new in nature and are flexible enough to update to the changing needs or new developments. We are working with companies all over the world all the time."
To a specific question, Karthick said: "We are also working with our UK subsidiary Optare in some areas. We are also working with them to redesign products to suit India and we have also have plans to launch Optare products directly by assembling in India. We have created necessary infrastructure, including assembling/making e-vehicles at our plants in India," he said.
An interesting aspect among their ambitious plans is to enter into the `shared transit' model on the lines of global prevalence. "We are working on a disruptive product where it not only meets the Union government's ambitious project to be eco-friendly, but also enable us to serve last-mile connectivity. It could be micro e-buses. Since there is no permit required to introduce these vehicles, we see a great opportunity to tap this untapped potential. It would probably run on app-based solutions to make it more viable to run across cities and rural areas, where the demand for last-mile connectivity is so high."