Tata's Indian Hotels outbids ITC, retains Taj Mansingh for another 33 years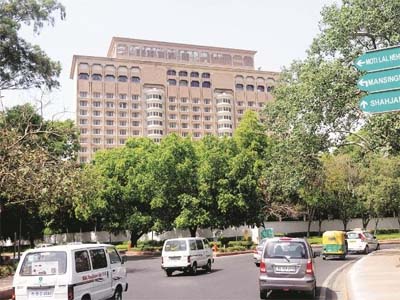 Indian Hotels Company (IHCL) will retain the capital's iconic luxury hotel Taj Mahal (popularly known as Taj Mansingh after the road on which it is located) for another thirty-three years. The Tata Group company, which operates a chain of luxury hotels under the Taj brand, emerged winner in an e-auction conducted by NDMC, the city's civic body. IHCL outbid ITC, the only other bidder for the hotel on Friday.
Even though the result of the auction was declared after close of trading hours, the stock price of IHCL seems to have factored in a win. The share price surged more than seven per cent in intra-day trade at the BSE and closed at Rs 135.45, up more than five per cent. Shares of other listed hotel companies like EIH and Lemon Tree closed in the red. The hotel is one of the key assets of IHCL and it brought revenues of Rs 2.2 billion in FY17.
The decision will allow IHCL to make investments to refurbish the forty-year-old hotel. Lack of clarity on the future of this hotel had prevented major investments. IHCL had signed a lease agreement with the NDMC in 1976 and the 292-room hotel was inaugurated two years later. In 2011, the 33-year-old lease ended. When NDMC decided to auction the property, Indian Hotels challenged the decision in the Delhi High Court. After several lease extensions, the Supreme Court approved the auction in last April.