Ford recalls 7,249 EcoSports for PCM software update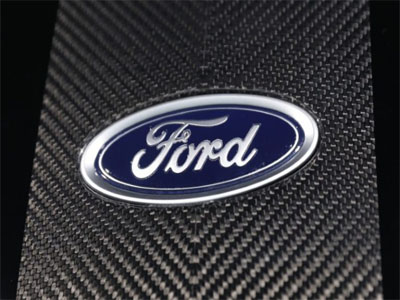 Ford India on Friday said it has decided to recall 7,249 petrol EcoSport vehicles, made between November 2017 and March 2018, to update powertrain software.
In a statement, the company said it is voluntarily inspecting 7,249 EcoSport petrol vehicles to update the Powertrain Control Module (PCM) software.
The software update action is in line with Ford's continued commitment to ensure quality of its vehicles and will eliminate any remote chance of sudden deceleration or battery drainage.
Customers will receive a notification from Ford India via an email or a letter. They can also visit the field service action section on Ford India's website.
It may be recalled that Ford India in early July recalled 5,397 units of its popular SUV Ford EcoSport for faulty front lower control arm.
During that time, Ford India said it was voluntarily inspecting 4,379 EcoSport vehicles, made at the company's Chennai plant between May 2017 and June 2017, for weld integrity of the front lower control arm.
The weld strength on some of these vehicles may be below Ford specifications, which in rare cases, can potentially affect steering control.
The company said it was also writing to owners of 1,018 EcoSport vehicles, made between November and December 2017, to inspect their cars for driver and front passenger seat recliner locks.
The voluntary inspections were in line with the company's commitment to deliver quality vehicles to its customers.
In mid-2017, the company had recalled little over 39,000 units of Fiesta Classic and earlier version of Figo for faulty power steering hose.
Previously, Ford India recalled over 1,66,000 units of Fiesta Classic and Figo vehicles owing to faulty rear twist beam and power steering hose.
It is known that almost all the car majors have been recalling their popular models for one or the other reasons as per industry body SIAM's diktat over the years.
In August 2018, Ford India's combined domestic wholesale and exports were higher at 20,648 vehicles compared to 15,740 vehicles sold in August 2017.
The domestic wholesales in August rose to 8,042 vehicles against 7,777 units a year ago. Exports grew to 12,606 vehicles compared to 7,963 units in August 2017.