Infosys turns ex-date for 1:1 bonus; stock hits new high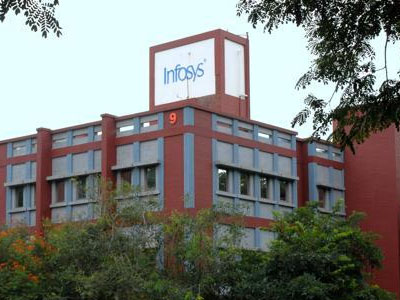 Shares of Infosys hit a new high of Rs 737, up 3% (adjusted to bonus issue) on the BSE. The stock of the country's second-largest information technology (IT) services company is trading ex-date for 1:1 bonus issue.
The board of directors of Infosys has fixed Wednesday, September 5, 2018, as the record date for the purpose of allotment of bonus shares/stock dividend.
Infosys' board at its meeting held on July 13 had recommended a bonus issue of one equity share for every equity share held on the record date. The issue of bonus shares was to celebrate the 25th year of the Company's public listing in India and to further increase the liquidity of its shares.
The stock has outperformed the market by surging 13% as compared to a 4.8% rise in the S&P BSE Sensex. Thus far in the calendar year, it rallied 42% against 13% gain in the benchmark index.
At 09:53 am; Infosys was trading 2.6% higher at Rs 735 on the BSE. In comparison, the S&P BSE Sensex was down 0.1% at 38,275 points. A combined 2.76 million equity shares changed hands on the counter on the BSE and NSE so far.
Analysts remain positive on the IT sector, expecting an improving growth over FY19/20, driven by the strong deal-flow momentum of the last few quarters.
"With large traditional deals being back in the system, and most companies having built a strong digital portfolio, we expect almost ALL companies (except Wipro, TechM) to report double-digit USD revenue growth in FY20 (most mid-caps in FY19). Currency tailwinds and valuations will ensure that this translates into superior investment returns. We maintain BUY on TCS, Infosys, and Wipro. TechM remains our only SELL among large-caps. In mid-caps, we prefer Cyient," wrote Vibhor Singhal and Shyamal Dhruve of Phillip Capital in a recent report.