Nestle India breaks into Rs 1 trillion market cap club after HUL and ITC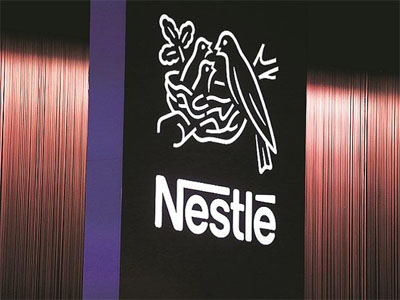 Nestlé India on Tuesday became the third FMCG (fast-moving consumer goods) company to cross Rs 1 trillion in market capitalisation (m-cap). Hindustan Unilever (m-cap: Rs 3.64 trillion) and ITC (m-cap: Rs 3.29 trillion) are the two others.
With Rs 1.02-trillion, Nestlé India is at 28th position in overall m-cap ranking, data on the BSE showed. Its shares closed at an all-time high of Rs 10,531.6 on Tuesday, up 3.14 per cent. The benchmark BSE Sensex gained 0.54 per cent to close at 36,520. Thus far in 2018, Nestlé India has outperformed the market by surging 35 per cent, compared to a seven per cent gain in the Sensex. The stock has rallied over 50 per cent from its February 9 low of Rs 6,959.
Nestlé India had reported a better than expected 38 per cent year-on-year (y-o-y) growth in net profit at Rs 4.24 billion in the March quarter. The company expects a timely monsoon to bring in demand stability and spur growth this year. The fast-growing e-commerce channel is expected to provide good opportunities in the future.
Nestlé India is a market leader in instant noodles and baby food products and second in the instant coffee and chocolates segment.