YES Bank gains 3% post SEBI's approval to launch mutual fund business
Posted on 5th July 2018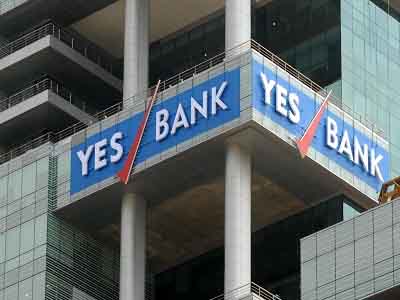 Shares of YES Bank were trading 3% higher at Rs 346 per share on the BSE after the bank said that it has received the final regulatory approval (Certificate of Registration) from the Securities & Exchange Board of India (SEBI) to commence its mutual fund business.

YES Bank was the top gainer among the S&P BSE Sensex and Nifty 50 stocks at 09:58 am.

"YES Asset Management (India) Limited ('YAMIL') will leverage YES Bank's knowledge banking expertise and relationship capital across retail, corporate and institutional investors to effectively channelize their assets in equity and debt capital markets," said Rana Kapoor, Managing Director & CEO, YES Bank.

This strategic initiative will further complement YES Bank's retail liabilities and wealth management strategy, and also allow YAMIL to build on the Bank's 'DIGICAL' distribution network to provide customers a seamless Investment and Banking experience, added Rana Kapoor.

YES Bank has also recently received the final license from SEBI to launch its Custodian of Securities business.

Till 09:58 am; the counter has seen huge trading volumes with a combined 5.5 million shares changed hands on the BSE and NSE so far.
Bad loans: SBI writes off Rs 10,000 cr; total by 19 PSU banks at Rs 41,000 cr
Posted on 20th February 2019
Loans written off by a clutch of 19 large and mid-sized public-sector banks (PSBs) in the December quarter of FY19 rose 34% year-on-year (y-o-y) to nearly Rs 41,000 crore, contributing to a reduction in their non-performing assets (NPAs). These banks had written off loans worth only `33,259 crore in Q2FY19, up 24% y-o-y, indicating a gathering of pace in the write-off exercise.

Vijaya Bank saw the steepest increase in write-offs — 243 times y-o-y to Rs 487 crore in Q3FY19. This was followed by IDBI Bank, which saw a 4,783% y-o-y rise in write-offs to Rs 562 crore in Q3FY19.
---
Tata Motors staff get Rs 9,000 wage hike under pact
Posted on 20th February 2019
Tata Motors has signed a long-term wage settlement (LTS) agreement with its employees that will see workmen get a wage rise of Rs 9,000 per month along with other incentives based on performance. Around 6,500 workmen from the Pune plant will benefit from this agreement.

The Tata Motors management and the Tata Motors Employees Union in Pune signed the LTS on Monday. This is the first time that negotiations for the commercial vehicle (CVBU) facility and the passenger vehicle (PVBU) facilities in Pune were conducted jointly. Traditionally, there used to be a six-month lag between the two wage agreements.
---
Big setback for RCom: Supreme Court holds Anil Ambani guilty of contempt in Ericsson default case
Posted on 20th February 2019
In a major setback, the Supreme Court has held Anil Ambani guilty of contempt in Ericsson default case, and also directed RCom to pay balance payment of Rs 450 crore to Ericsson in 4 weeks. Notably, in case of default of payment to Ericsson, Anil Ambani will be sent to jail for 3 months, CNBC Tv18 reported Supreme Court as saying. Anil Ambani wilfully did not pay Rs 550 crore to Ericsson, and he a 'cavalier' approach, noted the apex court.
---
Flipkart founder Sachin Bansal invests Rs 650 crore in Ola
Posted on 20th February 2019
Flipkart co-founder Sachin Bansal has invested Rs 650 crore in ride-haling firm Ola, making it the largest investment by an individual in Ola till date. The investment is part of Ola's larger Series J funding round, the firm said in a statement on Tuesday.

The funding will provide more power to Ola to compete with rival Uber and also reduce its dependence on another investor, SoftBank, which is the largest shareholder in the firm. Reportedly, SoftBank has offered to invest more in Ola and increase its stake. It is not clear whether Ola founder Bhavish Aggarwal will take more funds from.
---
World Bank, Sidbi launch Rs 300 crore social impact bond
Posted on 20th February 2019
A large section of the country's vast hinterland, which makes up for almost 70% of India's population, still lack access to credit. On Tuesday, the World Bank, UN Women, and Small Industries Development Bank of India (Sidbi) came together to launch the Rs 300-crore social impact bond – Women's Livelihood Bonds – to help the rural women to set up or scale up their own businesses.
---
Be the first person to write a business review for YES Bank gains 3% post SEBI's approval to launch mutual fund business