HDFC 5th biggest consumer financial services company globally: Forbes
Posted on 14th June 2018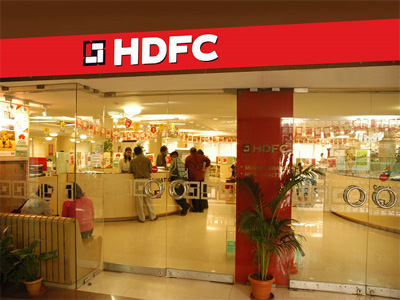 Housing finance major HDFC has been ranked as the 5th biggest public company globally in the 'consumer financial services category' on a list compiled by Forbes magazine.

American Express has topped this category, while Indiabulls Housing Finance is the only other Indian company (at 13th place) on the list.

In the consumer financial services category, HDFC's rank has moved up from 7th place last year.

Other consumer finance services companies that made it to the list include Capital One Financial at the 159 place, followed by Visa (164), Orix (254), PayPal (337), Synchrony Financial (340), Discover Financial Services (356), and Mastercard (367), among others.

In the overall list, topped by China's banking behemoth ICBC, HDFC took 321st place, up from 404th a year ago.

There are a total of 58 Indian companies on the overall list of 2,000 firms from across the world.

These include Reliance Industries at 83rd place, the only from India in the top-100. Besides, HDFC Bank is at 202nd, ONGC at 266th, Indian Oil at 270th and ICICI Bank at 320th.

Some of the other Indian companies in the overall list include Tata Motors at 385th position, Tata Consultancy Services (404), Larsen & Toubro (471) and State Bank of India (489).

The 16th annual Forbes Global 2000 list includes publicly-traded companies from 60 countries.

Collectively, the companies on this list account for $39.1 trillion in sales, $3.2 trillion in profit, $189 trillion in assets and $56.8 trillion in market value.

Forbes compiled the Global 2000 list using data from FactSet Research systems to screen for the biggest public companies in four metric: sales, profits, assets and market value.

The market value calculation is as of May 11, 2018, closing prices and includes all common shares outstanding.
ONGC in talks to buy five GSPC blocks
Posted on 16th August 2018
Mumbai: The country's largest oil exploration and production company, Oil and Natural Gas Corp. Ltd (ONGC), is in talks to buy five blocks from the Gujarat State Petroleum Corp. Ltd (GSPC), according to two people aware of the development.

The move comes against the backdrop of ONGC acquiring an 80% stake in GSPC's Deen Dayal block in the Krishna Godavari Basin in December 2016 for 7,738 crore. The Gujarat government owns an 87% in GSPC.
---
Microsoft Surface Laptop: The best Windows PC money can buy
Posted on 16th August 2018
As anyone who has used a Microsoft keyboard or mouse will tell you, thes Redmond-based company makes some excellent hardware. So a couple of years back, the company decided that it was time to extend this expertise to computers as well. The Surface series has been a success in more ways than one. But it has not been that popular in India, primarily because Microsoft has not offered many choices to the buyers.
---
Sensex tanks 190 points on open, Nifty down 60 points as rupee tumble continues; Kotak Mahindra Bank down 2%
Posted on 16th August 2018
Sensex, Nifty today: The Indian stock market opened lower on Thursday, even as concerns surrounding the rupee and cues from the global market weigh. The Sensex opened at 37,796, and soon plunged nearly 150 points to hit the day's low at 37,644 within minutes of opening. The broader Nifty 50 opened at 11,397, below the psychological mark of 11,400. The rupee too opened at a record low of 70.32, recording a plunge of 43 paise against the dollar.
---
Amazon's real rival in India won't be Walmart but this company, once new e-commerce policy is in place
Posted on 16th August 2018
Jeff Bezos, meet Mukesh Ambani. It's time the Amazon.com Inc. boss took notice of his real rival in India, the only billion-strong consumer market open to Western tech firms. While Walmart Inc.'s acquisition this year of Flipkart Online Services Pvt., a homegrown e-tailer, might have given the impression that the battle for India would be an all-American contest, a new national e-commerce policy doing the rounds in New Delhi should disabuse Bezos of that notion.
---
GMR Infra loss widens 72% to Rs 235 cr in Q1
Posted on 16th August 2018
GMR Infrastructure's net loss on a consolidated basis widened by 72% year-on-year (y-o-y) to Rs 235.14 crore in the quarter ended June 30 on dwindling profits from its airports business and rising losses on the power segment.

Revenue in the quarter fell about 33% to Rs 1,876.2 crore from the same period last year. Profits from the company's flagship airport segment fell 60% y-o-y to Rs 277 crore, notwithstanding the 14% traffic growth in the same period.
---
Be the first person to write a business review for HDFC 5th biggest consumer financial services company globally: Forbes